It's not every day that a Québec company celebrates its 100th anniversary. Nor that it has to face a worldwide pandemic — the first in the SAQ's history. Braving the crisis through leadership and determination, Catherine Dagenais has been able to delineate an innovative vision for the SAQ to meet the challenge and raise the company to new heights.
You've been working at the SAQ for 20 years and climbed the ranks before being named CEO in June of 2018. What does it mean to you to be heading a 100-year-old organization?
Catherine Dagenais: I feel privileged to be at the head of the SAQ at such a unique moment in its history. It makes me proud to have overcome this new obstacle alongside all our employees and other Quebecers. I joined the SAQ in 2000, first as area director, and later as purchasing and marketing manager — I contributed to the establishment of the Inspire program. Then I was named head of operations, where I was responsible for the supply chain, sales, marketing, purchasing, and sustainable development. Over the years, I've watched the SAQ evolve and transform itself.
On that subject, tell us about the SAQ's evolution and the connection between its history and Quebecers.
CD: The Crown corporation was born in the midst of prohibition, in 1921. Québec was the first place in North America to boldly pronounce that it was against prohibition and for the responsible sale of alcohol. During its beginnings, the Commission des liqueurs (its name at the time) offered around 300 products sold by an agent working behind a counter — today, it's 30,000 products from 80 countries. The evolution of the SAQ reflects Quebecers' love for discovering new wines and spirits. They are really passionate about it. The clientele has changed a lot. One hundred years ago, we told them what to drink. Today, advisors talk to our customers to "introduce them to flavours from around the world."
The last fiscal year ended on an unexpected note: COVID-19. Have you been able to successfully achieve the objectives you set for the organization despite the situation?
CD: Just before the pandemic hit Québec, we achieved our performance objectives in our 2018–2020 strategic plan. In fact, during the fiscal year that ended on March 31, 2020, the SAQ contributed $3.6 billion in revenue to the government, for the benefit of Quebecers, while reducing its operating costs by $225 million. In terms of customer satisfaction, the SAQ has risen to be number one on Leger's Wow list, which measures customer experience at over 200 retailers in the province. In terms of our social effects, we're involved in various causes related to health, culture, and education. What we've established in recent years will have a good leverage effect in the future.
What has the health crisis taught you about consumption habits and how your organization functions?
CD: When I accepted the position of CEO three years ago, I never would have imagined having to lead the company through a pandemic! At the time there was no instruction manual. Fearing closures, people stormed our stores. We had to adapt very quickly, and we wrote the book on how to manage a business during physical distancing and establish sanitary measures — waiting lines at the entrance, disinfectant for people's hands, Plexiglas at the cash register to protect employees and customers — all while continuing to offer a pleasant in-store experience.
With the lockdown, consumption habits changed: people came less often, but bought in larger quantities. Many discovered our SAQ.COM transactional site. With the explosion in online sales, we took the opportunity to invest in our supply chain, rethink stock management at our warehouses, and bring our IT platform up to speed.
How does this infrastructure transformation benefit all Quebecers?
CD: It should be said that the world of retail is more dynamic than ever, with the multiplication of competitive banners and increase in e-commerce. To differentiate ourselves, we needed to respond to our customers' higher expectations. How? By personalizing and facilitating the in-store and online buying experience. By modernizing our systems, we will be able to offer all of our 30,000 products on SAQ.COM, including private imports and even new product discoveries we don't offer in-store. This will enable us to shorten home delivery times, with our goal being a 24-hour delivery service.
These measures are part of your new 2021–2023 vision for the company — your first strategic plan as CEO. What other priorities do you have?
CD: Social responsibility lies at the heart of our activities, our first charitable cause being food assistance. Whether through our support of Food Banks of Quebec (FBQ) and Tablée des Chefs, or the SAQ's Solidarity vegetable garden and beekeeping initiatives, we give back to those who are hungry. We've donated over $11.2 million to the FBQ over the past 12 years. We're also involved locally in every region of Québec by supporting close to 300 festivals and events.
As a hands-on kind of person, you put your employees at the centre of your strategy, as one of the pillars supporting your planning in the years to come. Why?
CD: Without our 7,000-odd employees, the lights would go out! These are passionate people who are the heart of our achievements. I love talking to them and I try to be available to listen to them as much as possible. We conducted a survey to learn what was important to them: a rewarding work environment focused on health, safety, and wellness; transparency in our communications; good work conditions. We do everything we can to attract, mobilize, and grow our talented team.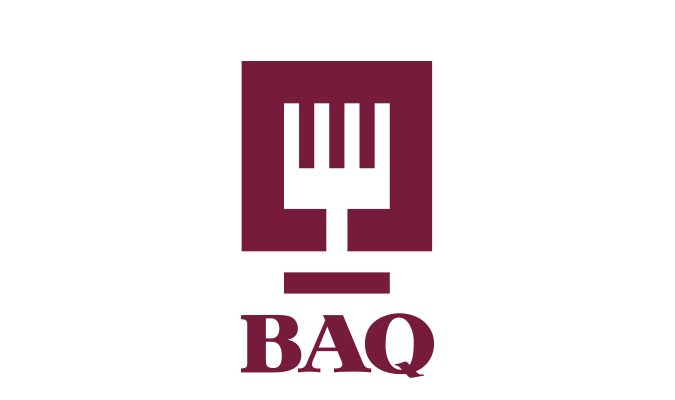 Fighting hunger in Québec
Proud partner of Food Banks of Quebec (FBQ), the SAQ launches several initiatives every year to help raise money for the FBQ and the 19 regional Moissons, and the close to 1,200 community organizations they supply across Québec. Thanks to the generosity of customers and the dedication of employees, the SAQ has, to this day, managed to donate more than 11.2 million dollars in support of families across the province, including 3.3 million dollars in 2020.
Bottle deposits and recycling are about to be established in Québec. How does the SAQ plan on being part of the solution?
CD: We are actively engaged in everything related to glass and are using our leadership to bring about change. For example, in partnership with industry and government, we're working on pilot projects to enable the testing of solutions to recover returnable containers in advance of the expansion of the deposit system, which will happen in the fall of 2022. We're participating in several working committees dealing with logistical, regulatory, and operational issues related to the new system. We're at the centre of an actual revolution in improving glass recycling in Québec!
During this 100th anniversary of the SAQ, what drives you?
CD: Inspiring pride in Quebecers! We really have something to be proud of: the SAQ is one of the biggest purchasers of wines and spirits in the world. It's a 100 percent Québec-owned business that belongs to Quebecers and actively supports the industry of Québec-made products. We'll continue to foster this pride by contributing to the relaunch of Québec's economy and by having a presence on Quebecers' tables, just as we have for the past 100 years, but in an even more personalized way. Our buyers and advisors find what's trending, and customers discover the world thanks to them. People love to talk about their favourite products. It's one of life's little pleasures!