Normand Guénette and his partner Isabelle welcomed us with a smile on their face and coffee in hand. At the peak of the harvest season,t he winemakers and estate owners hosted us at their Hemmingford vineyard. As we walked through the rows, they shared the story behind their journey.
"I always wanted to live off the land, and so did Isabelle," Normand said. "As soon as I met her, I wanted to embark on the adventure of owning a vineyard. In 2001, we found the land. It was love at first sight! We had dreamed of planting grapes for several years and we finally started in 2004. Today, we have over 15,000 feet and more than a dozen different varieties."
As we ambled along, we noticed an odd structure that looked a lot like a wind turbine. The winemakers explained that it was actually a wind tower that pushes warmer air toward the vineyard and prevents the spring freeze from affecting the buds. That blew open the door to all our questions.
Q: What makes the landscape unique? What do you produce here?
The terroir is quite special. The soil is alkaline, which is pretty rare in Québec. It's similar to the terroir in Bourgogne and makes excellent whites. Hemmingford is one of the warmest regions in Québec, so our grapes reach a fine maturity.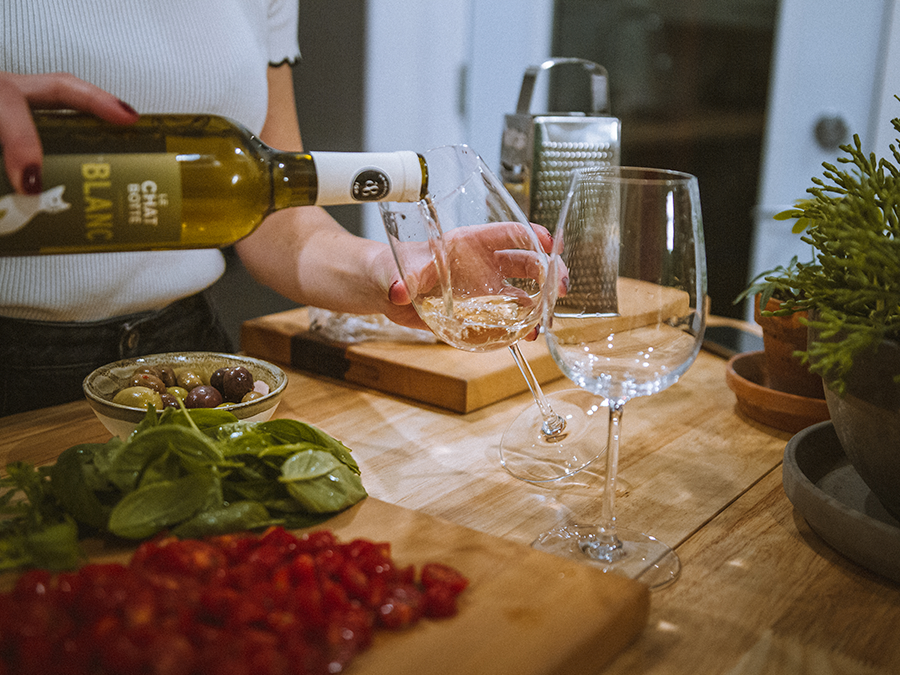 Q: You've been in the region for 20 years. How has the vineyard become part of the community?
A vineyard is like a magnet, and it benefits other businesses. For example, the cider mills bring people here, and we send people there. Hemmingford is a tight-knit community, for sure, and we're always happy to support local suppliers.
Q: Considering the vineyard's success in recent years, do you have any plans for the future?
Yes, definitely. Le Chat Botté is growing. We planted vinifera cultivars, including chardonnay. We've been transitioning to organic since last year and should be certified soon. We also acquired land to plant more. There are orchards with 2,200 apple trees there, so we'll be getting into cider soon.
In just a few years, Normand and Isabelle have created complex wines, as well as a range of unique products.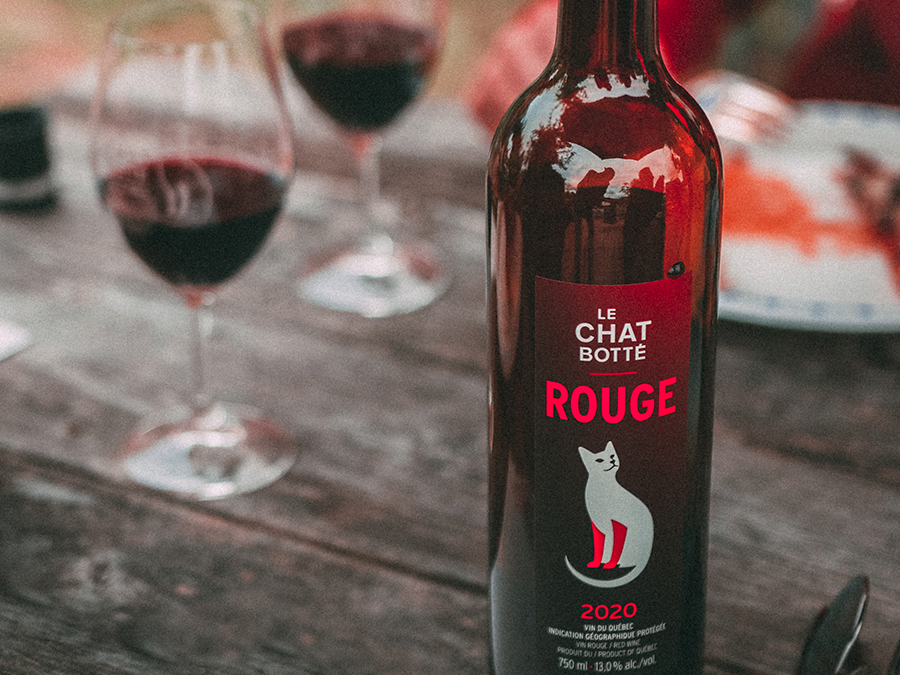 Q: When you look at the vineyard, what are you most proud of?
We're most proud of producing reds that compare to wines made around the world. They've won gold at international competitions. Isabelle and I are both from the design world, so we bring a lot of creativity to the products. We're actually the first vineyard in Québec to make a red in bourbon casks that's become our star product.
There's no doubt that Normand and Isabelle are bon vivants, and they generously shared their passion and expertise with us. The idea of exchange has always been important to them, and it's a notion they share with their visitors today.
Q: What's your take on the notion of exchanging with others?
Wine is for celebrations. It's meant to be shared. We believe it's important to keep the vineyard on a human scale. We love sharing our passion for wines and grapes with visitors, with the people who come and discover our products and, of course, with everyone who helps us out during the harvest. Every year, we host volunteers. At the end of the day, we host a wine tasting for them on the terrasse and talk about the day.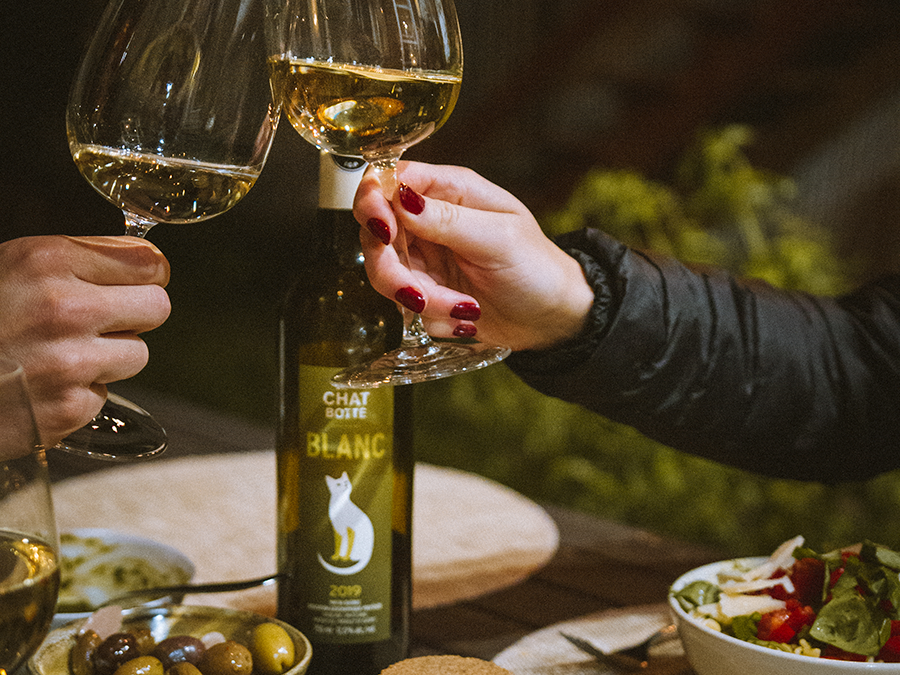 It was in this family atmosphere that we wrapped up our day at Le Chat Botté. Normand and Isabelle welcome volunteers—sometimes up to 30 people per day—for the fall harvest. We were happy to join them in the experience and ended the day sharing wonderful moments over some wonderful wines!
Le Chat Botté 2021 Red wine

|

750 ml

Canada

,

Quebec

Not available

Online

Available

In store

Le Chat Botté Rouge Bourbon 2021 Red wine

|

750 ml

Canada

,

Quebec

Available

Online

Available

In store