When he was alive, former MP Jean Lapierre, like many others returning home to Îles-de-la-Madeleine, would make it a point to stop by the SAQ Cap-aux-Meules store. The store's manager, Michel Leblanc, would therefore sometimes be one of the first people to greet the political analyst when he would arrive on the archipelago. Between wine and food pairing advice, Jean Lapierre would ask about what was new in the area as he shopped. "He was kind and would treat me like he would any old friend," the manager recalls.
Lots of people speak to Michel Leblanc like a friend — that's how long he's been working there. In the course of his career, he has probably met every artist and politician coming to spend their summer vacation on the Islands. But his greatest joy when someone steps into his SAQ store is knowing from the get-go what this person likes to drink. "At the end of the day, nearly everyone ends up stopping by at some point. Even those who don't drink wine buy a bottle when they get invited somewhere. And the same is true when they have guests over — in normal, non-pandemic times, that is!" Leblanc says. "There are about 12,000 residents here, and I probably know about 3/4 of them. And that's not counting those who have a summer home. I don't know if it's the wine, or if it's because I used to be a musician, but I'm pretty sure I'm more popular than the priest!"
Passion and perseverance
Leblanc had just turned 18 when he was hired part-time to unload the trucks, at the end of the 1970s. "Every time a permanent employee would retire, or a part-timer would leave, all the other employees would move up a rank."
There were plenty other Crown corporations he could have worked for: Hydro-Québec, the Hôpital de l'Archipel, the CTMA ferry, and the SAAQ. "Between selling licences, handling people's heating bills, and advising people about what to put on their table, for me, it was a no-brainer. Nothing compared to the SAQ."
Back then, the young man played in a band called Suroît, what the locals call the winds that bring about nice weather. The singer and bass player also had a third job, working as a canteen deliveryman. "Three small parts that formed a whole," he likes to think. Until the day when the cashier-salesman, and eventually store operations coordinator, saw his own manager retire. It was the mid 1990s. "What is it they say? Patience is virtue?" asks the man who has been managing his store for over 20 years now.
People who think the SAQ does not care about its people should think again, the Madelinot insists. "The SAQ always treated me well, and it holds a special place in my heart. My employer offered to transfer me to Gaspésie or Québec City to officialize my status. But you know, when you come from the Islands, you have two choices: either you leave, or you stay. Clearly in my case, leaving was not an option."
Typical Island Cuisine
The SAQ Îles-de-la-Madeleine store in Cap-aux-Meules offers a 2,000-foot surface area featuring some 1,800 products. In winter, the store operates practically like an Express store. The clientele is stable and predictable. In summer, however, the number of visitors — and occasions — increases, turning the store into an SAQ Sélection, with a significant range of niche products.
"Tourism here revolves around food and local products, and this is also evident on our shelves. We pair wine with the likes of crab, lobster, scallops, smoked herring, seal, pomme de pré (cranberries), pot-en-pot (the Islands' version of a tourtière, but made with seafood), clam chowder, salted meat stew, and even croxignoles (braided fritters fried in seal oil). Here, we do more than sell bottles," says Leblanc. "We talk about the wind and the weather, and we share our dinner plans. That's what life is all about!"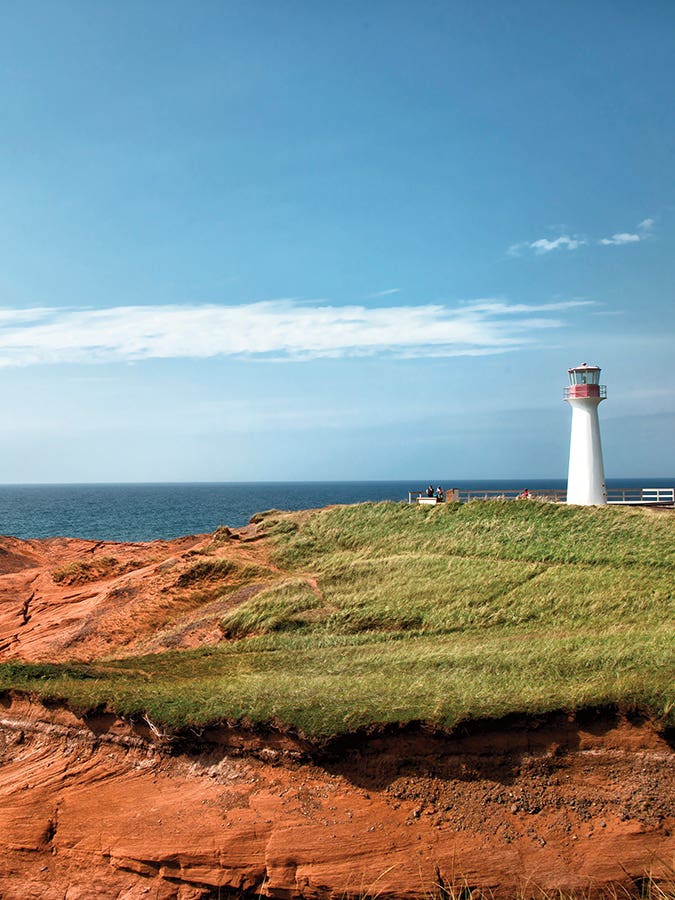 Changes over the years
Born in Fatima, no more than 5 km from the SAQ where he currently works, Leblanc sometimes confuses his work keys for his house keys, since both feel like home to him. "The SAQ has allowed me to make a living at home, to be right in the heart of the action, to get to know everyone, and to have the freedom to leave my keys in my car without any worries. It's important to know what you want in life and to fight for it." To him, nothing beats living and working in his own community. "I believe that no one knows their community better than those who live in it," he exclaims.
Soon turning 60, Leblanc is not quite ready to retire yet, but swears he won't wait another ten years either. That's all the three permanent and six part-time employees working with him need to know for now. During a provincial meeting last year, Martin Lévesque, sales director for eastern Québec, asked everyone to reveal their seniority.
"When he got to 40 years, I was the only one who still had my hand up. The sales director looked at me and said `when you go, the job offer for your replacement will specify that it's a 50-year contract!'"
Four decades later, his passion hasn't dwindled one bit. "Customers, however, have changed," notes the veteran. "They're more educated, their tastes are more refined, and they have much broader knowledge now, from geography, history, food, and pairings. Their vocabulary has evolved and, with the help of taste tags, anyone can speak with an advisor and not feel intimidated."
Customers are more curious and refined, and their tastes have also evolved as a result. "When I started, spirits made up the majority of our sales. Now, it's wine. And people have taken interest in niche products. We're a long way's from L'Oiseau bleu and Hochtaler!"
Photo: Dominique Lebel (Michel Leblanc).