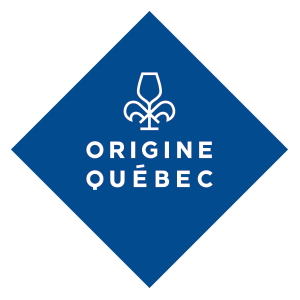 When you arrive at Île d'Orléans from the bridge, you have two options: Turn right and see the southern tip of the island with its popular attractions—or turn left and explore the beautiful north side, a more rural, less populated part of the island. It is in this setting that we find Le Domaine Sainte-Famille, located in the village of the same name.
This is what led me to meet Dominique and Christian, the owners of the winery.
As soon as I arrived, I experienced Dominique and Christian's infectious enthusiasm and the love they have for their work. As they put it, everything is new and exciting for them, and even three years after starting out, they still have the same desire and curiosity as the day they began—there's a sense of amazement for what they do at the winery.
Not only did they make the daring decision to switch from dairy to alcohol production, but they also tackled pretty significant challenges: their business produces not one, but three different types of fruit. They are therefore able to create products from apples, pears and grapes. So they had to quickly learn three new subjects—and the results are already impressive.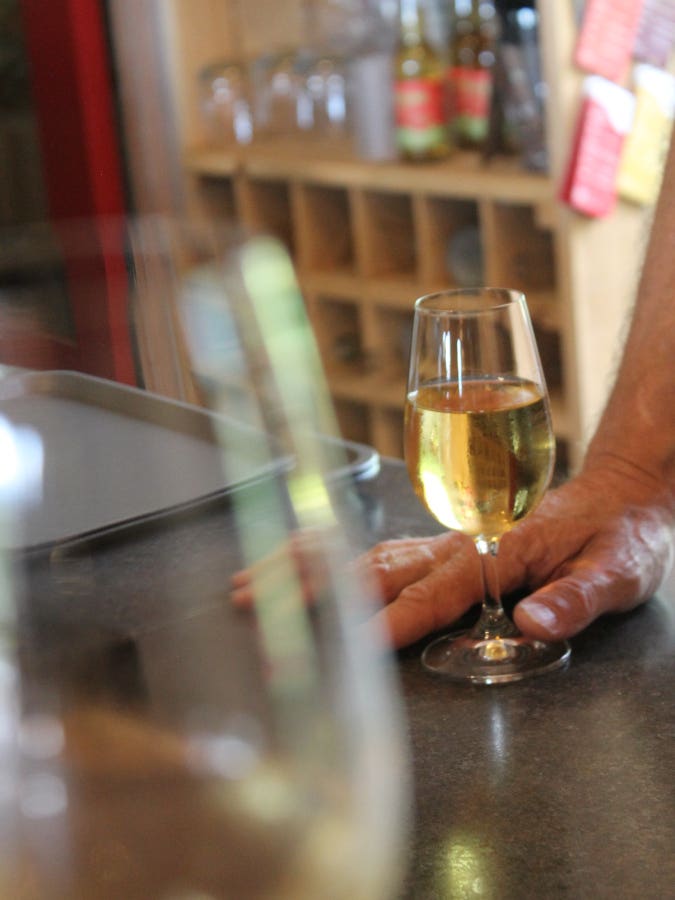 A family affair
Le Domaine Sainte-Famille bears the name of the village where it's located, but it's also a reference to the family spirit that still reigns here. The couple works on site with three of their four children, so the succession is already well underway!

I always like to ask the meaning of the name chosen by the owners, and Dominique explained to me that although they had put a lot of thought into it, they eventually realized the answer was right under their noses: "Sainte-Famille, it's obvious, it's a family affair. It will be Le Domaine Sainte-Famille."

Afterwards, I wanted to ask which of their products we should try first, but Christian cleverly answered that "it's impossible to choose, we have a favourite for every occasion!"

And if for Dominique this question is a bit like choosing which child she likes best, for Christian it is the same thing, he has "a favourite child for each activity," he told me jokingly. Not least because their children work with them every day.
A place beyond time
As Dominique says, "Here, everything happens in the orchard." When you come to discover Le Domaine Sainte-Famille, you understand why a stop at the orchard is a must. Whether it's to taste local products with a picnic, accompanied by a good bottle of wine, of course, or simply to relax on an Adirondack chair, the orchard is a dream place to take a break surrounded by nature. During my visit at the end of May, the apple trees in bloom looked like something out of a postcard. And the Domaine is even open in winter for snowshoeing in this charming setting. A great reason to come back every season!
In partnership with Vaolo
Discover these two products from the vineyard:
Domaine de la Source à Marguerite Cuvée du Domaine 2016 Red wine

|

750 ml

Canada

,

Quebec

Available

Online

Available

In store

Domaine de la Source à Marguerite La Cuvée des Ti-Coq 2017 Ice cider

|

375 ml

Canada

,

Quebec

Available

Online

Available

In store