Tony Tanos Zarife remembers it like it was yesterday. He was around 10 years old. His friends' mothers, most of whom were immigrants, worked tirelessly in factories in order to make ends meet. But not Emilia, not his mother. "I remember seeing her leave for work every morning looking happy. She was dressed nicely, she was pretty, she smelled good. That's what I saw with my young eyes. At night, she would come home happy after a good day at work. The next morning, she looked forward to starting all over again."
Back then, Tony couldn't have known that he too would one day work for the same Crown corporation as his mother, and he was too young to know what being passionate about your work felt like. But what he did know was that he wanted that same kind of happiness in his own life.
His mother, Emilia Zarife, worked for the SAQ. She spent 34 years there. An immigrant from Lebanon, Emilia left her mark on the SAQ, and all three of her children also ended up working there; two of them have spent their entire careers there. Her nephew, the mother of two of her grandchildren, and her daughter's spouse are also all SAQ employees.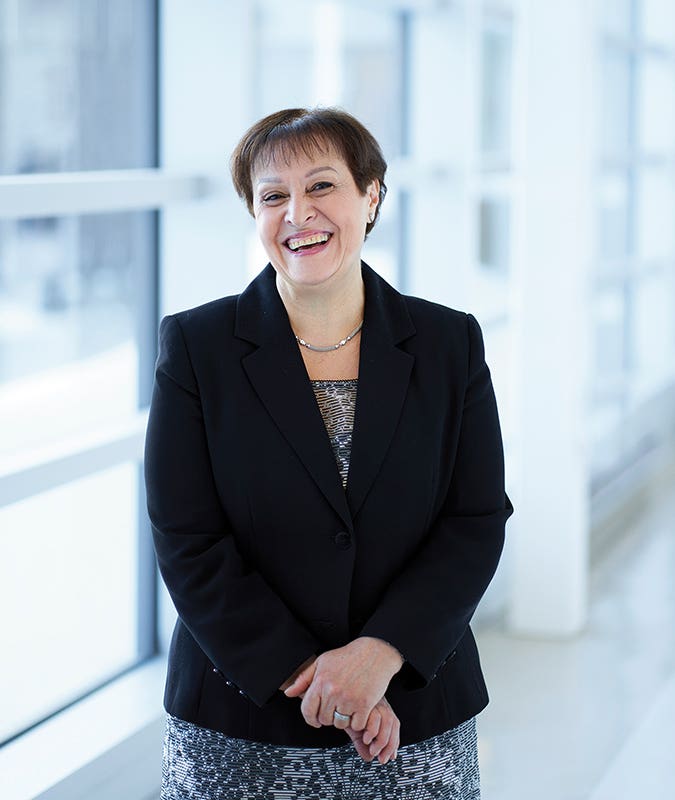 Emilia Zarife
"I was there to witness the era of computerization," recalls the colourful, determined, and resilient woman. "I quickly started overseeing payment of maritime and road transports. I hated coming across invoicing errors. I spared no effort when it came time to ensuring the exactitude of payments for services rendered. I am proud to say that for 30 years, I helped the SAQ save substantial sums of money. It was at once motivating and gratifying."
Her children still laugh picturing the transport companies on the other end of the line, forced to justify their fees to their tenacious mother. Everyone agrees that Emilia would have made a fortune managing her own SME.
Her children also remember all the summers they worked with her as students. One of her daughters, Annie, stayed on for eight years, before her career took her down a different path. Her two oldest children steadily climbed the ranks and still work for the SAQ to this day.
As of this spring, they count 32 and 31 years of service, respectively. And they still vividly remember their mother making sure they gave their 100% at the job. "One summer in the mid 90s, all three of us ended up working in the same sector," remembers Tony. "My sister Lucie was impeccable — that hasn't changed — but let's just say that perfection wasn't in my nature and my mother kept a close eye on me. She would sometimes sneak up behind me and catch me sending a personal email. Oh how she would yell at me! 'Tony! I forbid you to do that at work! And remember to shave tomorrow before coming into the office!' At the SAQ, everyone knew that my mother managed transports as if it were her own money on the line. And she managed her children as if she were their boss." To which Emilia always responds, "It wasn't a question of money; it was a matter of pride."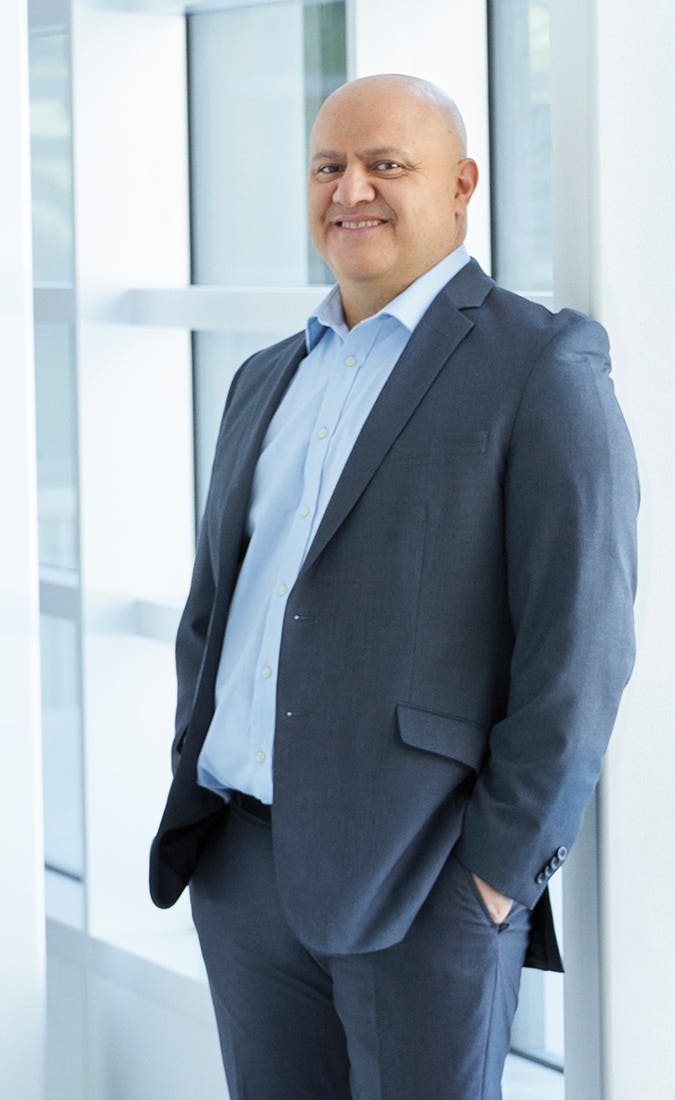 Tony Zarife
With his irresistible personality and sense of humour, Tony has, throughout the years, been both a professional asset and source of pleasure for his colleagues and bosses. "When I was a kid, the SAQ would organize lots of family activities. I would fake not wanting to go, but deep down, I loved those activities. And I still go to them today. They're great for teambuilding."
An elite hockey player, great team player, and car enthusiast, Tony was once tempted by his father's garage. In fact, he contemplated working for his father before finally deciding to pursue his career as an analyst at the SAQ's distribution centre. "I had the personality to work in commerce and succeed. But my mother helped me understand something: that passion I was after could be found at the SAQ. The SAQ allows me to do my work as if I am running my own business. And for me, that's the only way to work."
Calling a member of the Zarife family a public servant, telling them they work for a monopoly, that everyone's individual effort doesn't count collectively, and that an employee's passion is lost among a Crown corporation's hubbub, is the worst kind of insult! "It's completely false," exclaims Tony whenever he hears such things. "I'm passionate about my projects, and in the three decades I've been working for the SAQ, my bosses have always given me free reign and the confidence to grow and evolve."
Lucie Zarife
His sister Lucie is of the same opinion. A graduate of Jean-Eudes and Brébeuf colleges, as well as HEC Montréal, this director and logistics expert climbed the SAQ ranks one by one. She started off as a clerk when she was just 16, then became a technician, then an analyst, then an administrator, then a director, and finally a supply chain manager. Today, the 48-year-old leader oversees teams she whole-heartedly trusts and whose expertise Quebecers benefit from. "I spent my career making sure procedures were simplified and choices multiplied and diversified. Everything we do at the SAQ, all our actions and decisions, we do with one thing in mind: the client. The SAQ works tirelessly in order to constantly push the customer experience further. Quebecers have to know that!"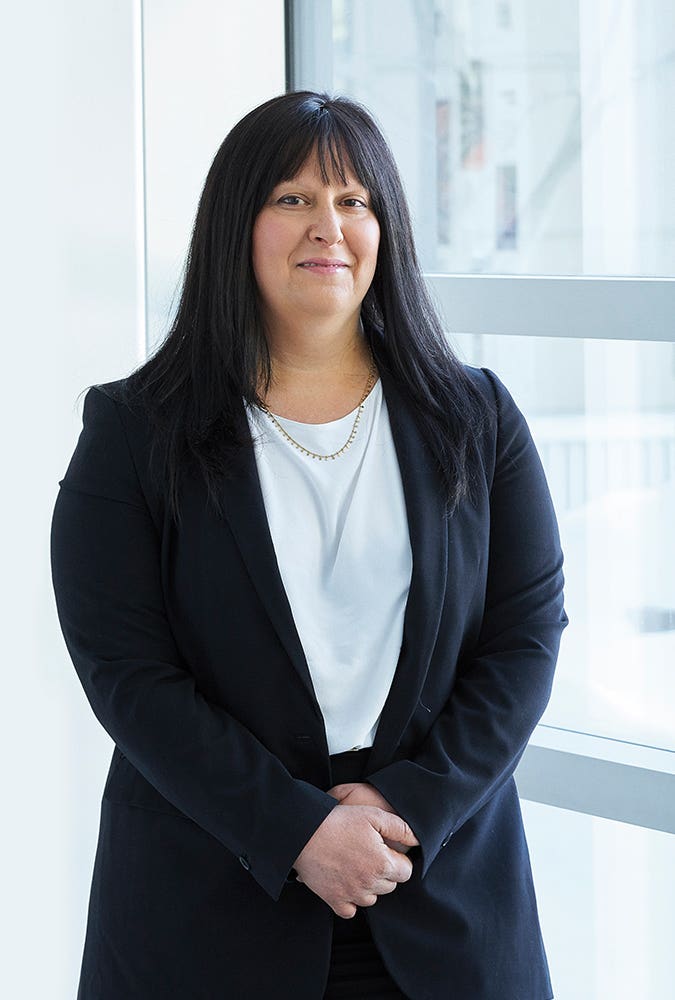 Among these projects there is SAQ Inspire, which identifies each member's profile and suggests discoveries and discounts based on their tastes and purchase history. "That's what's concrete for the public. But behind the scenes, we work non-stop to improve our technological systems." When it comes to the website, whether it's advice services, product diversity or quality, Lucie is well placed to know and understand the detail and dedication required from each team member. "Everything is designed so that customers can discover different wines and spirits. Even in-store, we aim to offer an experience that goes above and beyond retail. We do everything we can to ensure that customers enjoy their experience. The taste tags are an excellent tool for finding your favourite types of wines. Customers also have the opportunity to discuss with experts and explain their needs. We have created a common vocabulary. It's incredible."
All this doesn't just happen magically. "Back when my mother was working for the SAQ, and even before then, employees gave their heart and soul trying to improve the company's services and management. Fifty years later and that hasn't changed one bit. I've witnessed my teams give it all they've got. It's beautiful to see. I work for a company that considers community support to be very important. The SAQ donates to food banks, Tablée des chefs, and other organizations, like Maisonneuve-Rosemont Hospital, which hosts the event Montréal Passion Vin every year. It's very stimulating."
When Lucie talks about passion, it's the real deal. So much so that even when she was diagnosed with cancer, she continued right on working. In fact, she believes that her work and colleagues are what got her through the tough times.
And she was proven right when she was told in June of last year that the cancer was in remission. "For my birthday, on June 24, when gatherings of 10 people were permitted, my spouse rented a cottage and my family prepared delicious dishes and incredible pairings. It was my most memorable birthday to date. And that's also what the SAQ is all about: the joy of sharing, discovering, being together, and creating unforgettable memories."
Unfortunately, when the second wave of COVID-19 hit, Lucie's cancer came back with a vengeance. Methodical and combative, the manager, who has seen her fair share of challenges, remains positive and focused on work. "We are currently working on a big project that will further improve customers' in-store experience. I am surrounded by people telling me to stop and rest. But for me, passion is a better remedy than solitude and rest. And on top of that, the SAQ is my family. Do you leave your family in order to do battle alone?" The question hangs in the air, unanswered. Lucie continues: "I want to stay at the helm, next to my co‑pilots; it makes me feel like I am making a difference. That's what the SAQ has allowed me to do over the years: make a difference in the lives of others."