Fresh cheese bites or dips featuring herbs are a perfect pairing for wines with the Delicate and Light taste tag, as are white and blond beer with finesse.
Before-dinner bites of seafood or fish are simply delicious with wines from the Fruity and Vibrant category. White and blond beer are also a great choice!

Cold first courses, such as pizza or charcuterie, are marvellous matched with Fruity and Light red wines. More into beer? Choose blond beer with floral and herbal notes.
Warm first courses like melted brie are best paired with Aromatic and Mellow wines, and blond beer that are thirst-quenching and round.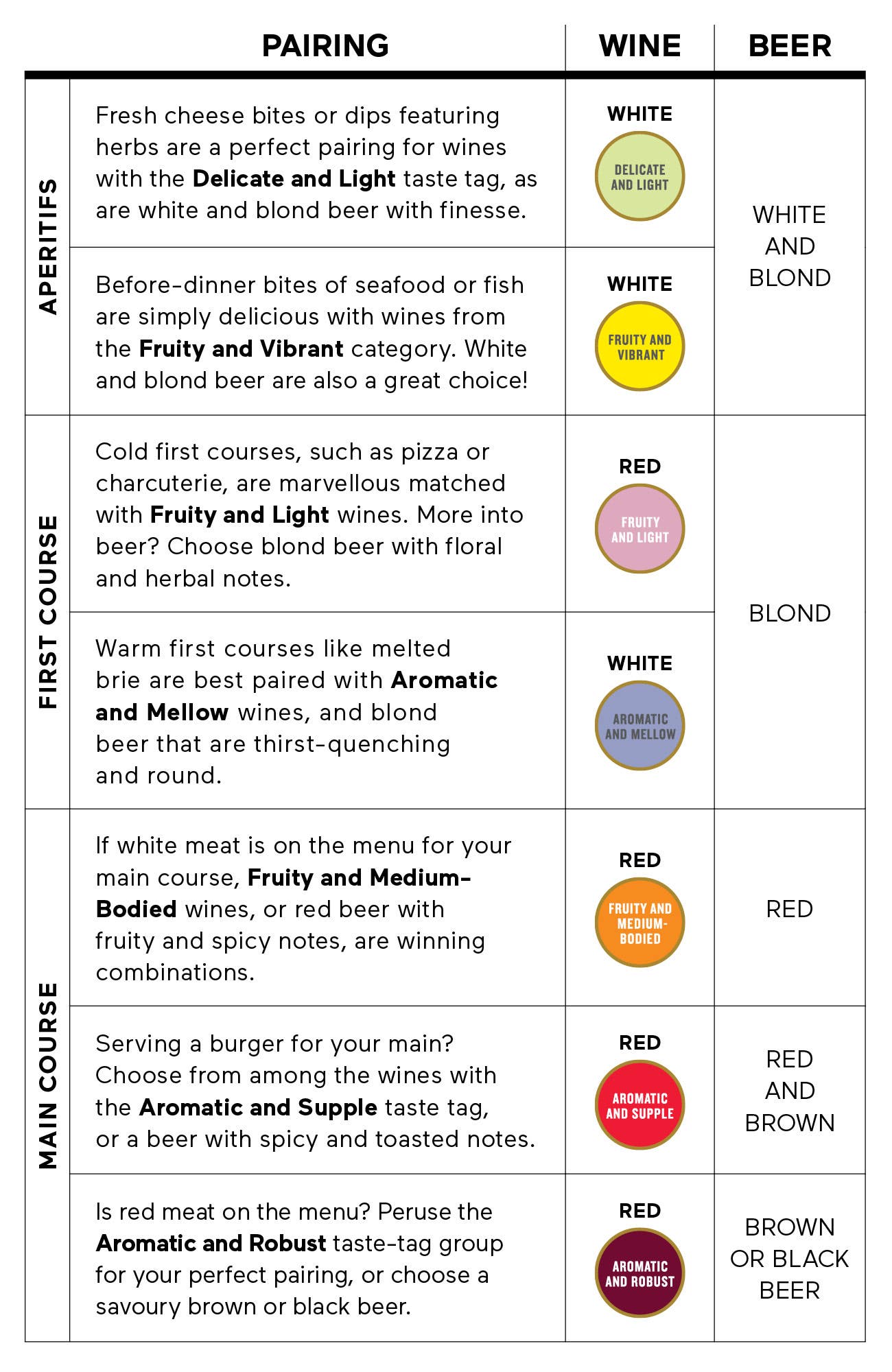 Related posts
Summer is all about staying outside as long as possible. Which, come 5 p.m., goes hand in hand with a cooler in hand. Judging by their success, you've probably tried one at an apéro, but did you know premixed cocktails also go great with food beyond snacks? Sounds like winning summer pairings.

Read more

While getting dad a tie for Father's Day isn't as common as it used to be, getting him a good bottle will always be relevant. Here are some staple suggestions for any budget, and tasty dishes to go with them.

Read more

The arrival of the warm weather coincides with the return of rosé in our glasses, and ready-to-drink beverages in our hands! To celebrate the season of patios and picnics, here are some fresh pairings.

Read more