New World wines and Québec products
December 1999. Champagne sales explode across Québec as everyone anxiously awaits the new millennium, fearful of what the infamous Y2K bug will bring.
Which, in the end, was nothing. Not only did our computer systems continue to function, but in fact our technological development experienced explosive growth over the following two decades. In 2000, Facebook didn't exist; by 2010, it was the most visited site in the world! Sales of sparkling wine continued apace, a sign of Quebecers' growing passion for wine, as well as of their curiosity and openness to the world. The new millennium began in the spirit of technology and discovery.
At the start of the millennium, there were 341 SAQ stores in the entire province and 6,575 products for sale. In 2020, the network covered 410 stores offering close to 15,700 wines, spirits, and other liqueurs.
New millennium, new openings
Light years away from yesteryear's fenced-in counters, SAQ stores developed a much friendlier atmosphere that encouraged customers to explore. You could now sample wines, discuss pairings with staff who were better informed, do a little research through interactive terminals, and meet with winemakers. In the 21st century, you don't just shop for products, you experience them. And there are experiences to suit every taste. In 2001, the first SAQ Dépôt opened its doors in Hull, which had not yet become Gatineau — that municipal amalgamation would follow in 2002. During the same period, a second SAQ Signature opened at the Château Frontenac in Québec City, a spin-off of the successful opening of the Montréal location in 1999.
Taste tags, first presented in 2009, encouraged customers to try other wines based on their taste profile, and it was highly successful. Phrases such as "aromatic and robust" and "fruity and vibrant" became part of our everyday lexicon, as did "liking" social media posts. The advent of smartphones — the iPhone made its appearance in 2007 — changed both our lives and our consumer behaviour. The SAQ opened its first transactional site in 2000, but starting in 2010, its online presence became more pronounced. The launch of a mobile app and development of social media accounts accompanied major investments in content creation, a revamp of its website, an increase in its online product offering, and the launch of the Inspire program.
What's your taste profile?
The SAQ's Tchin Tchin magazine promotes the launch of the taste tags in 2009. Simple and practical, taste tags were about to transform the consumer experience by helping customers make better choices based on their individual preferences. The taste tags are the SAQ's first step towards personalizing their offer, getting to know their clientele better, and being able to suggest products they're sure to love.
"Add a little extra to your night" Do you remember that slogan? In 2009, the SAQ decides to make the universe of spirits more accessible by offering a new Espace cocktail section, both online and in-store. Spirit lovers can now easily spot tags identifying bottles by type, as well as discover a ton of simple recipes.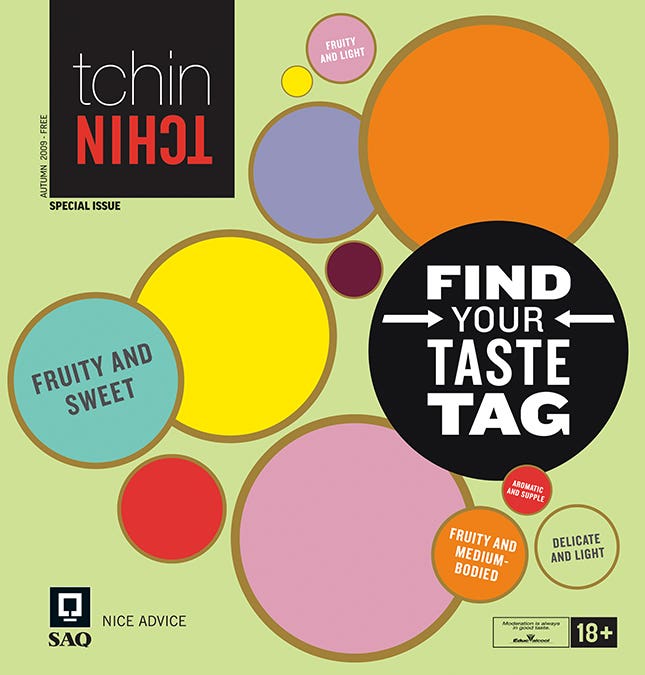 Discovering the New World
France and Italy continued to dominate the wine world, but other countries increasingly made inroads. At the start of the millennium, New World wines were all the rage. Australia, Argentina, and the United States experienced the biggest growth as consumers succumbed to their very fruity characteristics. In the words of one SAQ employee at the time, "Wines need to be really flavourful on the palate!" Hence the success of Yellow Tail, Fuzion, and Ménage à Trois. Red wines were it — they represented 77 percent of wine sales in 2004. But an increasingly noticeable interest in white wines gradually got a foothold, with sales of red wine falling to 60 percent in 2019. New Zealand enjoyed much of the glory, with its very fruity Sauvignon Blancs rising to become top sellers in the white wine category.
But the Old World wasn't finished yet. After Port, Portugal's table wines were quite popular. Consumers appreciated their good price-to-quality ratio, as they also did of wines from Spain. Who hasn't brought a bottle of Castillo de Monséran to a dinner party at one time or another?
"Ooh, the Cellier"
In 2006, the publication of Cellier magazine and the opening of the Espace Cellier in stores was a turning point. That year, the SAQ's offering of 1,000 new products was a record, one which would only increase in future years. Remember the "Ooh, the Cellier" commercial? The advertisement responded to consumers' curiosity while also democratizing wine consumption. Quebecers drank more wine than other Canadians,1 but more sensibly, more regularly, and usually as part of a meal. We drank more responsibly — the Éduc'alcool program was in effect at the time — and we took the opportunity to raise the bar when it came to the range of wines available. We discovered new wines from South Africa, Greece, and Austria. We went crazy for single-malt Scotches and learned how to drink tequila in ways other than in a bang bang shooter.
Though we were curious about the rest of the world, we also spent a bit more time discovering products from home. The first Québec wine in the SAQ was a white from Vignoble de l'Orpailleur in 1996, although most of us still weren't believers yet when it came to our viticultural potential!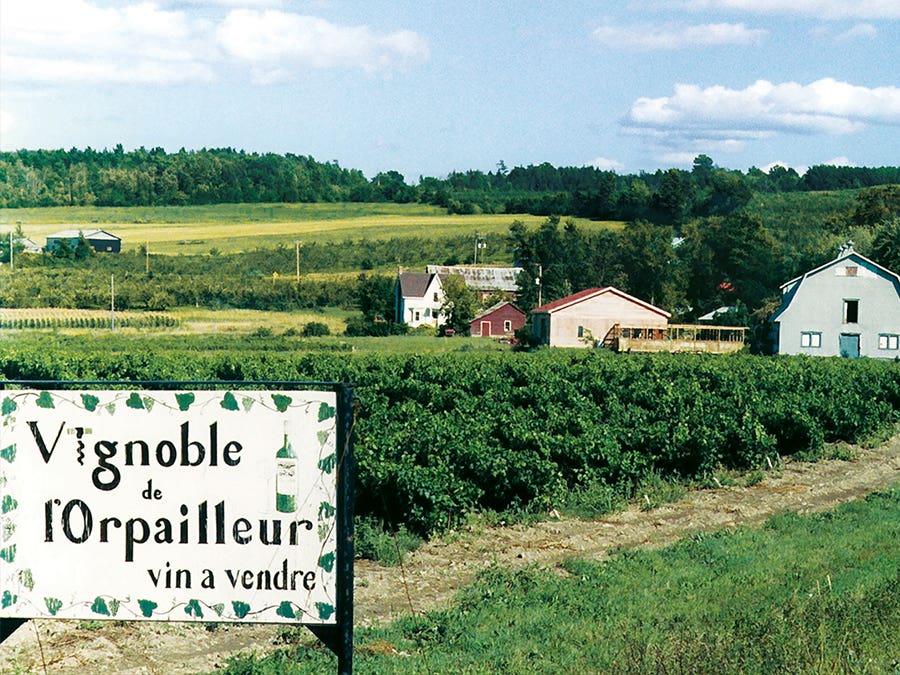 In 1988, l'Orpailleur vineyard, a Québec viticulture pioneer, was already established in the Dunham terroir for six years. Today, this estate is a Route des vins Brome-Missisquoi staple.
More space for Québec producers
Out of a desire to promote local products, the SAQ established the Terroirs d'ici banner in 2001. It was a major first step for Québec-made products, even though the sections lacked uniformity and the store's offering was a bit perplexing: let's just say that the quality of the products, and their labelling, wasn't always quite up to snuff.
The years that followed marked a slow but certain ascent for local products. It all started with the success of the newest ice cider, leading to increasingly effervescent sales for local products starting in 2005. In 2009, the "Vin certifié du Québec" label saw the light of day, preceding the "Indication géographique protégée" designation that didn't begin until 2018. During this decade, but especially over the last few years, sales of Québec products have exploded. The creation of the label "Origine Québec" by the SAQ in 2014 brought with it even greater visibility. Today, winemakers have to work very hard just to respond to demand!
Drink local
The popularity of Québec products has led to an increasingly interesting offering of spirits, wines, and ready‑to‑drinks. Made‑in‑Québec spirits, especially gins, featuring local ingredients, sometimes quite rare ones, are experiencing enormous success. Ungava gin, with its surprising yellow colour, launched the trend through their use of boreal flavourings. We've opened the door to a range of Québec aromatics: algae from the Saint Lawrence, mushrooms and spruce from the forest. Québec distillers are competing in terms of originality, and consumers are the winners.
In recent years, the health trend has also had an impact. In the same vein as our search for healthier food, we prefer cocktails with less sugar — we've learned to appreciate bitter flavours — and more natural ingredients. This trend partly explains the recent rise of natural and orange wines. Quebecers still like to drink, and remain open and curious about new things, but they're increasingly giving preference to natural, ethical, and environmentally responsible modes of production.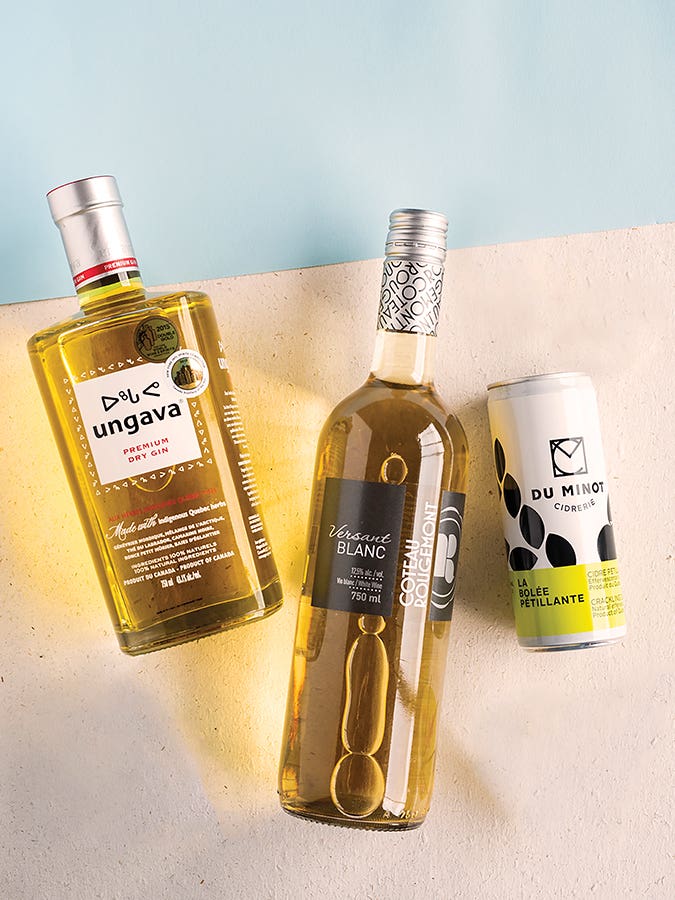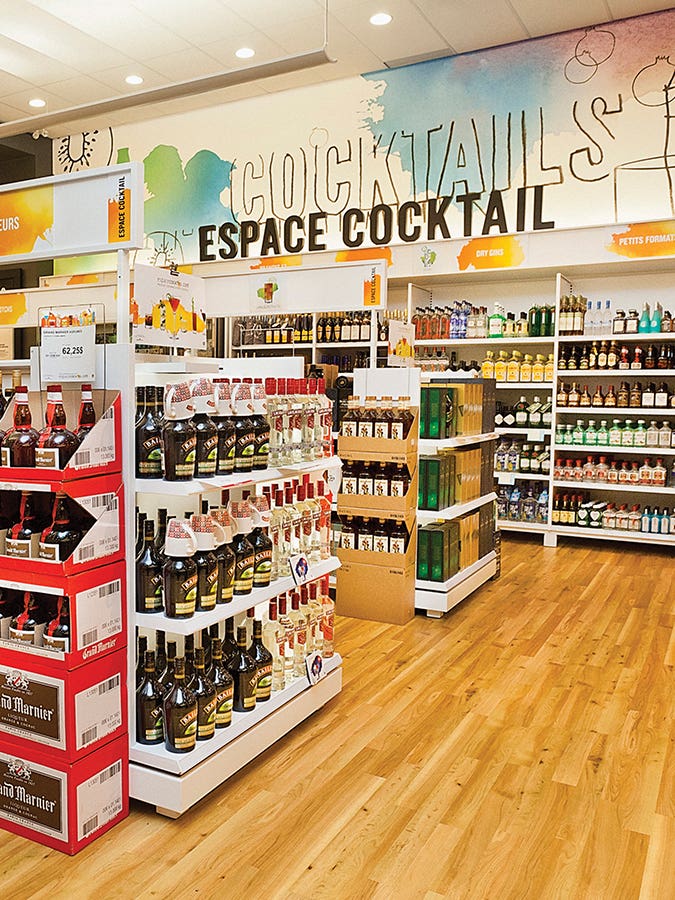 "Add a little extra to your night" Do you remember that slogan? In 2009, the SAQ decides to make the universe of spirits more accessible by offering a new Espace cocktail section, both online and in-store. Spirit lovers can now easily spot tags identifying bottles by type, as well as discover a ton of simple recipes.
The return of spirits
It's the same passion we've witnessed for spirits. After a few lacklustre years, their sales have taken off starting in the new millennium. The beginnings of the Espace cocktail on the SAQ's website, followed by special delineated zones in-store, are testaments to the revival of interest in spirits in general and for the art of the cocktail in particular. The barman has now become a "mixologist," and the gastronomic trend towards using fresh, local ingredients has also bellied up to the bar. In 2015, Québec had four micro-distilleries. Today, we have around fifty. They create vodkas, liqueurs, and absinthe, amongst other types, as well as a lot of gin, which has experienced unprecedented popularity. In 2018 alone, 24 new Québec gins made their first appearance at the SAQ!
Room for locavores
The success of Québec-made products is due to the growing popularity of local, artisanal products and the rise of sustainable development in every sphere of our society. The hundreds of thousands of people who protested along with Greta Thunberg in Montréal in September of 2019 demonstrated their support for environmentalism. A movement the SAQ also fully supports. In fact, the SAQ was the first Québec retailer to discontinue the use of plastic bags throughout its network of stores starting in 2008, and which continually invests in the recuperation, recycling, and promotion of glass bottles.
The world didn't end on December 31, 1999. If we compare the world today to the one from 20 years ago, it's not so much the differences that are impressive, but rather how quickly they came to be. This is definitely the reason as to why we take so much pleasure in slowing down and gathering around a table for great conversation about how we should remake the world around us. So let's pour ourselves a drink, sit down for a moment, and drink a toast to the next century!
What were we drinking?
Coolers
At the start of the 2000s, coolers were experiencing an explosive growth in sales. Smirnoff Ice and Bacardi Breezer were hugely successful. The shandy, as they were officially known, was carving out an enviable niche for itself amongst the SAQ's biggest sellers, finally achieving first place in 2007.
Spirits
Quebecers have lately rediscovered the category of spirits after having set it aside in recent years. Like the rest of the world, we're bearing witness to a rise in mixology, a return to classic cocktails, and a peaked interest in high-end, artisanal spirits.
The series Mad Men was definitely connected to the recent popularity of great classics like the Old Fashioned, the Manhattan, and the Negroni. And simultaneous with this trend is the slow development of the art of mixology, in which mixologists worthy of the name work creatively behind the bar as if they were chefs. After the spectacular "flair bartending" seen in the 1980s and 90s, we now prefer to concern ourselves more with what's actually in our glasses. Artisanal alcohol and fresh products that are house made are being accentuated. Commercially made juices and soft drinks are being shown the door — real mixologists know how to make their own.
Vermouth
and bitter liqueurs. Our passion for cocktails has also opened our eyes to other liqueurs, which often serve as the ingredients for cocktails but which we have also come to appreciate on their own terms. The bottle of Martini & Rossi vermouth that reigned over the bar in our parents' day now has competition. Vermouths from Italy, France, and Spain are more numerous than ever, and for the past several years those from Québec have also been seen on shelves. Most Québec‑made vermouths are made with local ingredients and aromatics, which makes them even more popular. The trend of drinking local has never been stronger, whether we're talking about liqueurs, spirits, or wines.
The enthusiasm for vermouth extends also to bitter liqueurs, which are experiencing a revival. The Aperol Spritz and Campari Soda are no longer just drinks you enjoy while vacationing in Italy — instead you can see them on every summer terrace. Even very intense bitters like Fernet-Branca have gained a following.
What were we eating?
Frozen 
Quebecers love to celebrate in terms of both drinking and eating well. On the other hand, we're not cooking in greater numbers: in fact we buy more frozen food items than ever before. And yet cooking-themed content is more popular than ever! Cooking used to be a service — now it's become entertainment.
Cooking shows aren't a recent phenomenon. Jehane Benoît and Soeur Angèle were the first to introduce us to the concept. But at the turn of the millennium, such shows multiplied and experienced an unprecedented boom. Entire channels devoted to the subject were created. Daniel Pinard, Josée di Stasio, Ricardo, and Daniel Vézina taught us all to cook and share their love of eating well. And can you guess which books sell the most? Cookbooks, of course!
Tartare 
While technology now has a presence in all of our lives, the early 2000s saw the entrance of science into the kitchen with the rise of molecular cuisine. Mousses, foams, and other gels made with the help of siphons or liquid nitrogen put on quite a show.
But we still prefer the accessibility and relaxed style put forward by our TV favourites. In this same spirit, we've returned to bistro cuisine (hello, tartare!) and comfort food like mac and cheese, pulled pork, and poutine with a variety of sauces. Food trucks have appeared near parks and festivals. The cupcake — part‑cake, part-muffin — has become a must. Martin Picard rises to fame thanks to his rich cuisine and decadent take on the sugar shack. In short, this is an era of gastronomy.
But the general trend is more towards lighter, healthier, more sustainable fare. We're leaving behind the traditional three-course meal for smaller dishes or sharing plates. Vegetables have become the star of the show instead of just supporting players. Smoothies now include kale, algae, chia seeds, and other superfoods.
Organic
The saying "You are what you eat" is starting to take on its full meaning. We're increasingly reading ingredient listings in order to eat as naturally as possible, and we're trying to privilege sustainable forms of production and organic agriculture. The "farm to table" and "nose to tail" movements are part of this thinking, and the appearance of the word "locavore" has affixed a name to the trend. "Food autonomy" has also become a catchphrase on everyone's lips.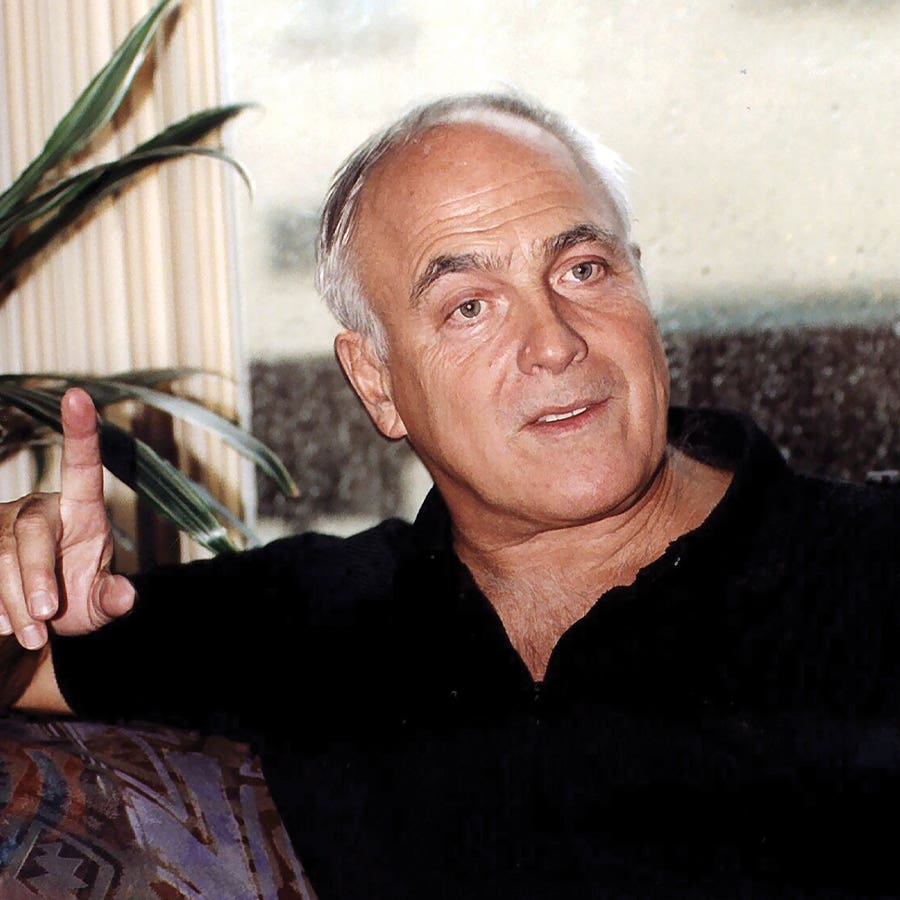 Host, columnist, and author of two cookbooks, Pinardises and Encore des pinardises, Daniel Pinard, in 2002.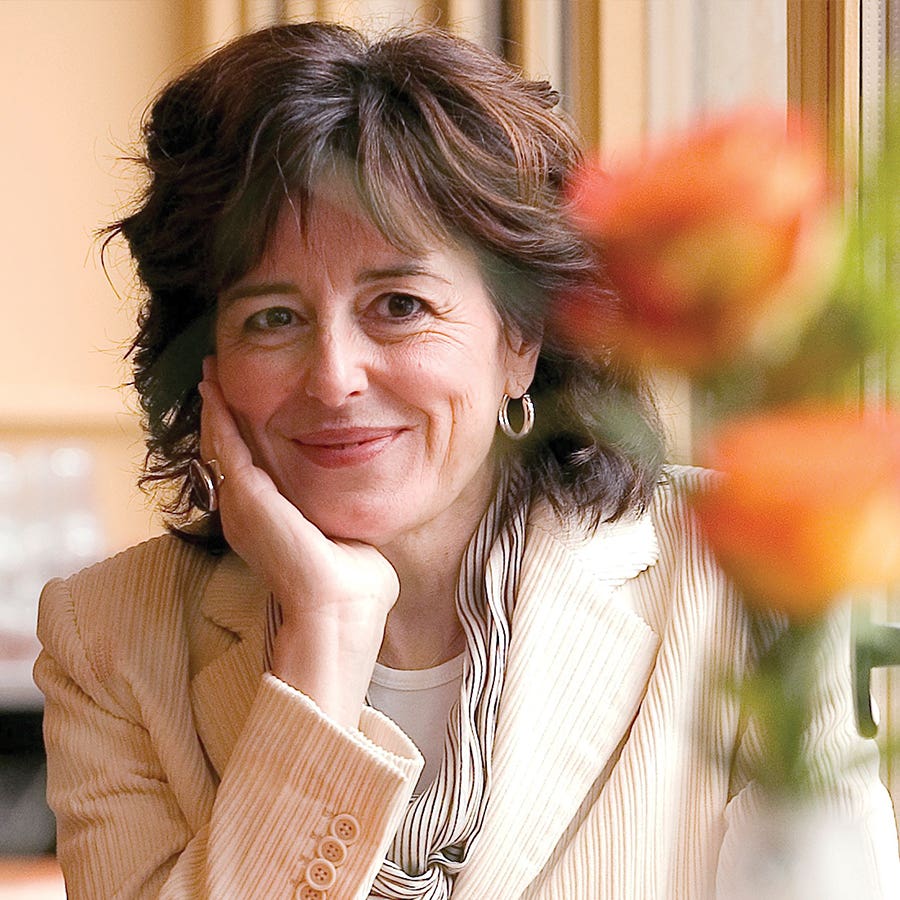 Host, author of several cookbooks, and art of living enthusiast, Josée di Stasio, in 2005.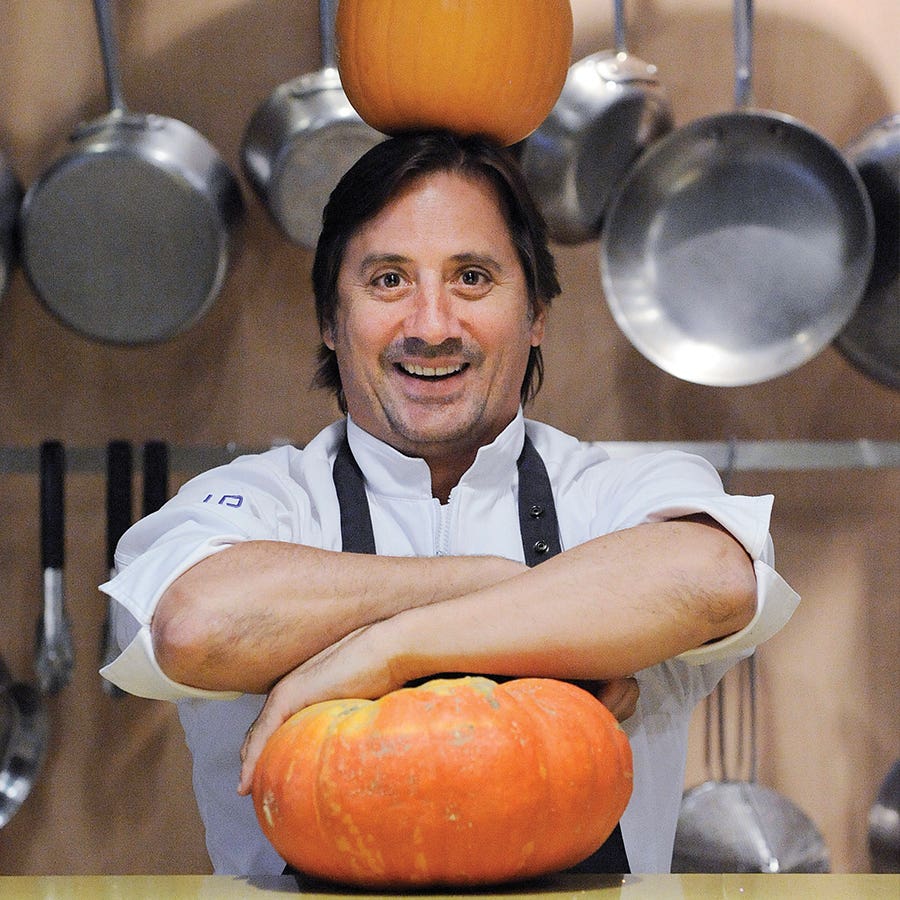 Chef Daniel Vézina in 2012. This restaurateur, host, and author has been part of Québec's gastronomic scene for over 30 years.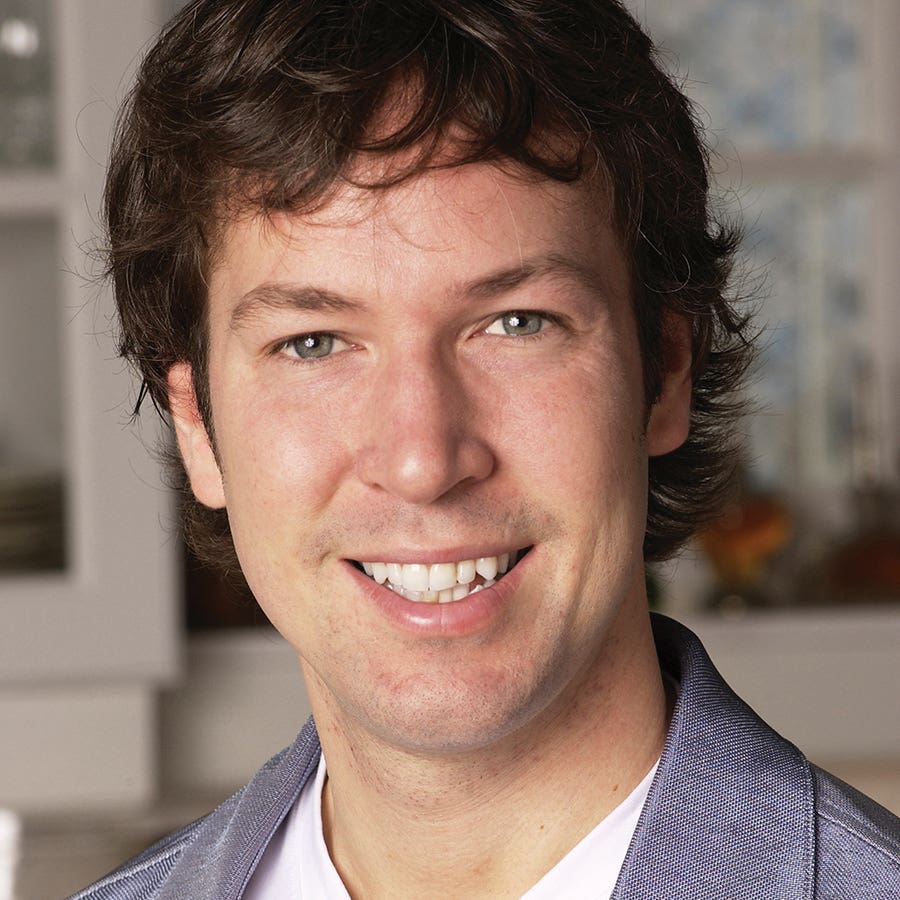 Ricardo Larrivée in 2002. This chef and host rapidly rose to fame thanks to his accessible recipes, shows, website, and magazines.
Healthy and colourful meals
The same concern for health has supported the rise of the raw movement. Living foods, or crudivorism, has attracted a following, as well as raw foods prepared in Japan and Peru (think ceviche!). We're eating locally, but finding inspiration globally. More recently we've seen the rise of the poke bowl, as made in Hawaii, and Korean kimchi, a mix of fermented, spiced cabbage and vegetables. Ancestral preservation techniques have become all the rage.
Just as cooking has become entertainment, chefs have become stars. The colossal success of the show Les chefs! is one testament to the trend, as well as being an example of the close relationship Quebecers have always had with what they put on their plates.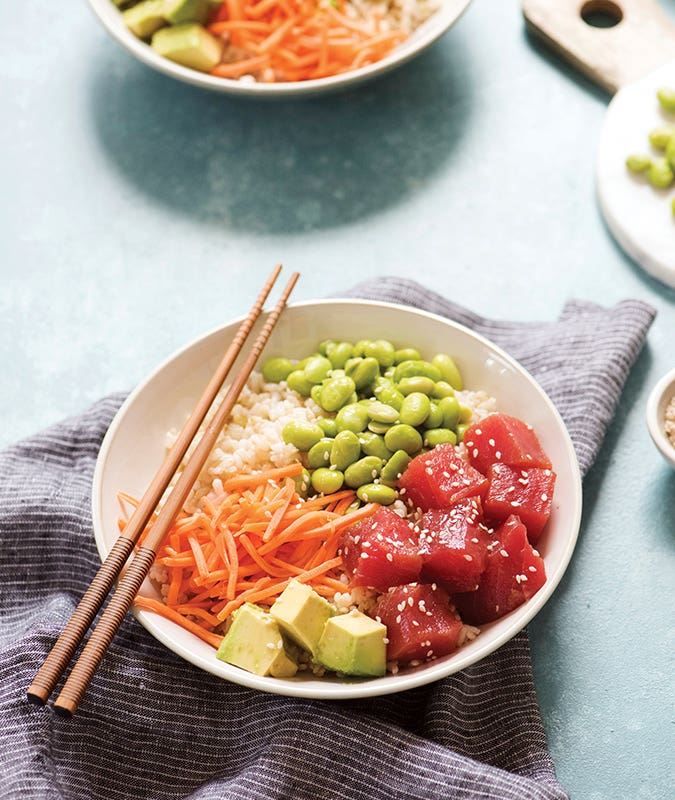 Photos: QMI Archives / Media (Vineyard); SAQ Archives (Espace Cocktail); Marie des Neiges Magnan (local products); Le Journal de Montréal Archives (Daniel Pinard, Josée di Stasio, and Daniel Vézina); TVA Publications Archives / Frédéric Auclair (Ricardo Larrivée).