The crêpe
Sweet and salty lovers alike will be clamouring to get an invite to this brunch! Prepare two batters: one with buckwheat flour (for savoury crêpes) and one with white flour (for sweet crêpes). For a healthier option, swap out half the white flour for whole-wheat. Get creative and add a few drops of vanilla essence, cacao powder, rum or cinnamon to your sweet batter. Yum!
Tip
The night before, prepare your thin crêpes (calculate approximately 3 to 4 per person) and store them in the fridge in a plastic container or underneath a sheet of reusable wax paper. This way they'll stay nice and moist. The morning of the brunch, reheat the crêpes in the oven on low, making sure to cover them with aluminum foil or a clean dishtowel.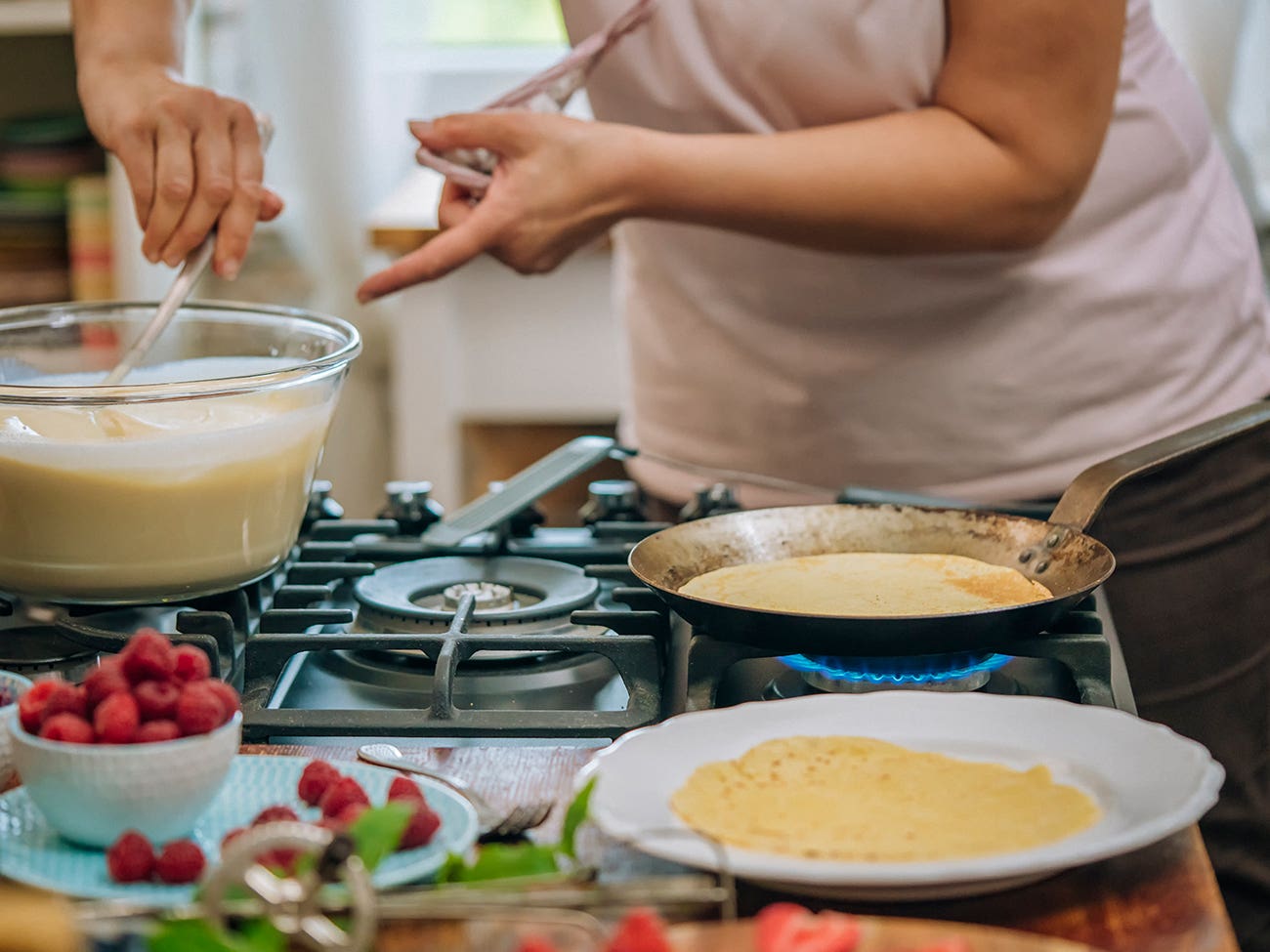 The toppings
When you're setting up your crêpe bar, don't forget that the essential ingredients are the toppings! From fruits, jams to creamy cheeses (or cream cheese!), make sure to supply a wide variety of condiments and toppings to choose from. Place each topping in a small bowl or Mason jar, clearly identified with a tag or description.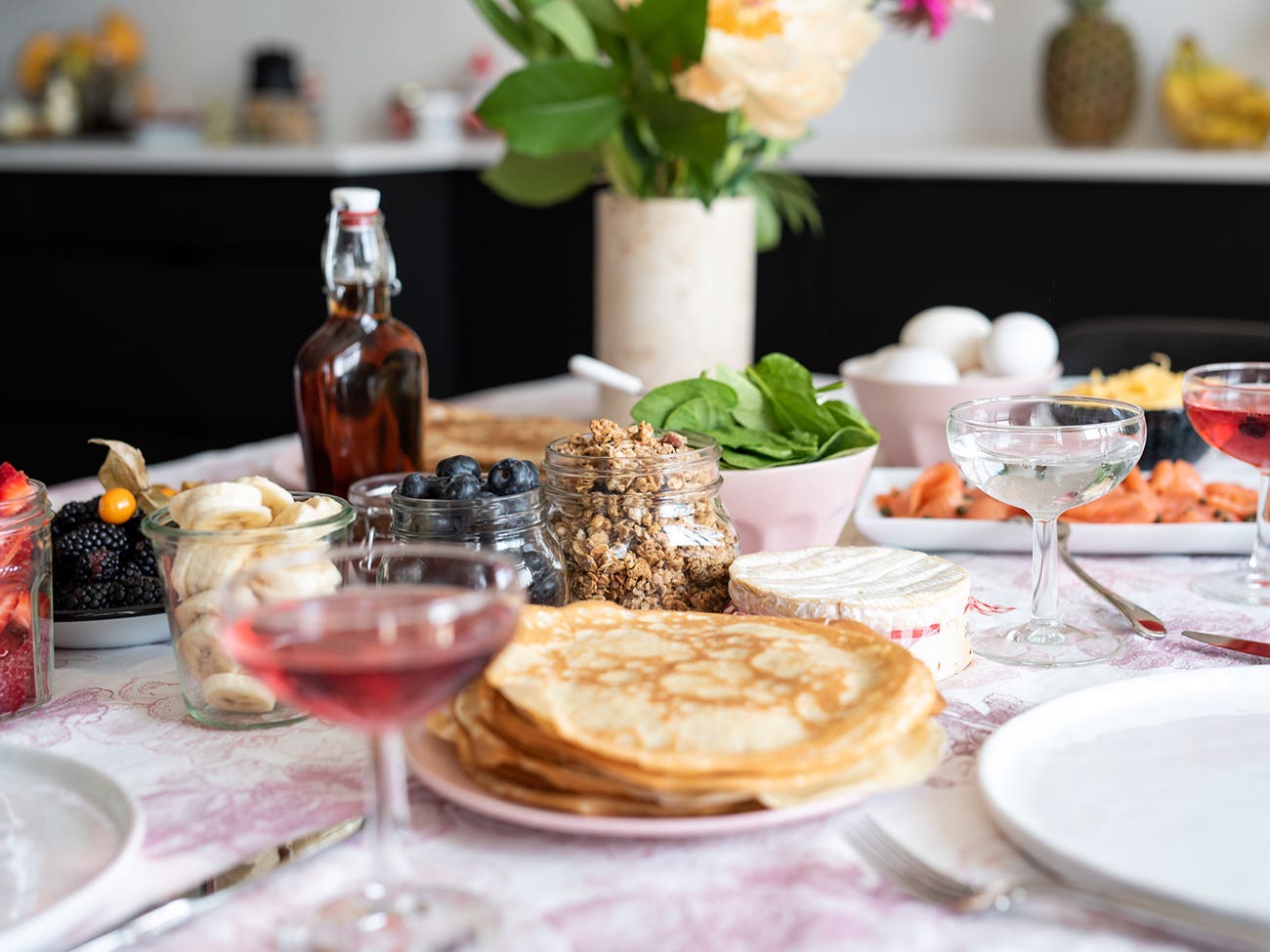 The table
For a bright and cheery setting, decorate your table with fresh flowers, fruits or coloured candies. Put a small chalkboard on the table that reads "Crêpe Bar". For a last touch of festiveness, use brightly coloured dishes!
Need a bit of inspiration? Here are a few delicious combo ideas for both your savoury and sweet crêpes:
Smoked salmon: sour cream, dill, chives, fennel and grilled pineapple.
Ham: green onions, béchamel sauce, Parmesan, Emmenthal cheese.
Vegetables: red peppers, yellow peppers, asparagus, tomatoes.
cheddar Lobster: mushrooms, white wine, tarragon, 35% cream, mozzarella.
Apple: cinnamon with rum-infused ice cream.
Fruits: fresh peaches and strawberries, whipped cream and maple syrup.
Banana: chocolate coulis and walnuts.
Here are a few products that will help make your brunch a resounding success!
Not available

Online

Available

In store

Bodegas Valdemar Conde Valdemar 2021 Rosé

|

750 ml

Spain

,

Vallée de l'Ebre

Available

Online

Available

In store
Antech Expression Crémant de Limoux 2019 Sparkling wine

|

750 ml

France

,

Languedoc-Roussillon

Not available

Online

Available

In store

Coteau Rougemont Rose Framboise Flavoured cider (raspberry)

|

750 ml

Canada

,

Quebec

Available

Online

Available

In store