Strawberry fields forever
Everyone loves this delicious summer fruit! Make dessert festive with this strawberry granita cocktail. Strawberries plus gin plus pepper equals a refreshing and delicious granita. Right before serving, top with apple-brandy-and-thyme-marinated strawberries. It's the perfect surprise ending to any Mother's Day dinner!
Ideas
This summer, why not try serving your strawberries Romanoff-style (with Chantilly cream and citrus or orange liqueur), as a gazpacho (with mint or basil), or in a clafoutis? You could even toss them in a salad with duck magret or feta. Freshness is on the horizon!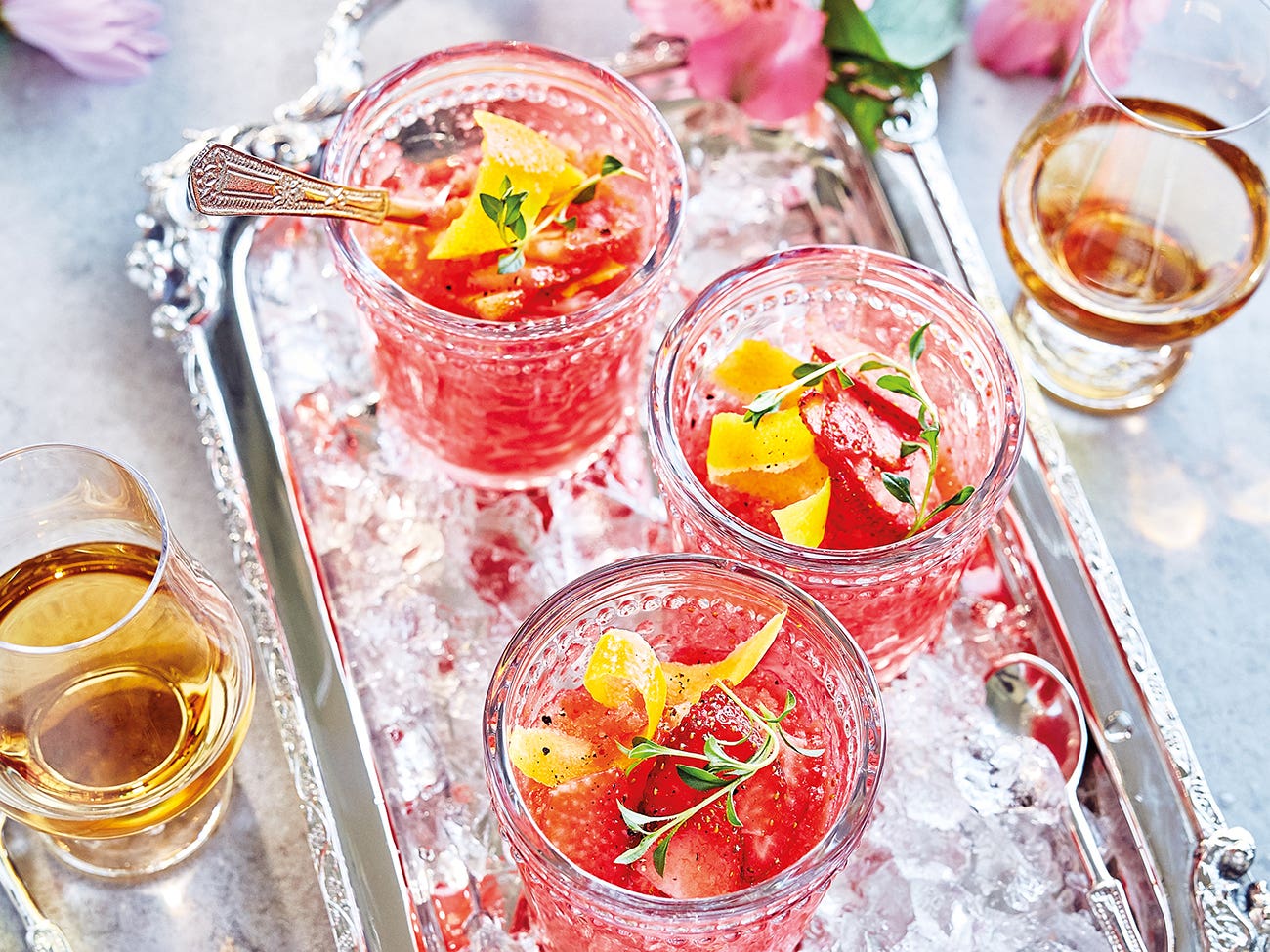 Strawberry granita cocktail

Preparation 30 minutes
Freezing 5 hours
Cooking 5 minutes
Cost per serving about $3.75
Servings 4 to 8


What to put in this dessert?
We recommend using KM12, a Quebec-made gin from Lac-Saint-Jean. This gin captures boreal floral notes of pine and wild plants and flowers that go well with Quebec strawberries. To marinate the strawberries, we opted for a brandy made in the Lower Laurentians. Produced using the traditional French Calvados method, Georges-Étienne Domaine Lafrance apple brandy is aged in oak barrels. It's delicious served straight-up – this is where its delicate notes of baked apple, vanilla and pastry really shine.
Distillerie du Fjord km12 Dry gin

|

750 ml

Canada

,

Quebec

Available

Online

Available

In store

Domaine Lafrance Georges-Étienne 3 years old Apple brandy

|

500 ml

Canada

,

Quebec

Available

Online

Available

In store
Photograph: David De Stefano