Simple syrup is used to sweeten and soften cocktails. You'll soon realize that it deserves its name since it consists solely of sugar dissolved in water. How simple is that?
As for the much-vaunted bar mix, it's just simple syrup to which you add lime or lemon juice. I encourage you to make it yourself with freshly squeezed juice – it's much better than the artificial-flavour packets sold in stores.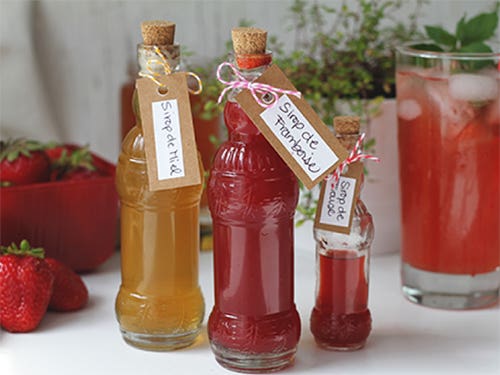 Celebrated mixologist Patrice Plante told us in an interview that the success of his cocktails is based largely on syrup preparation. Plante even shared two of his signature recipes with us: the simple honey syrup and the raspberry-flavoured syrup.
Simple honey syrup
This is even easier than making your morning coffee! All you need do is heat up equal amounts of water and honey in a saucepan until the mixture simmers. The syrup, once cooled, will keep in the fridge for about two months. I'll try maple syrup next!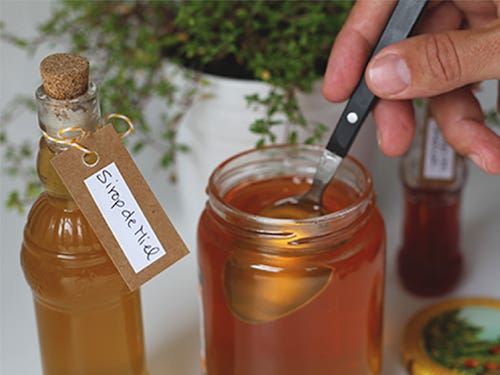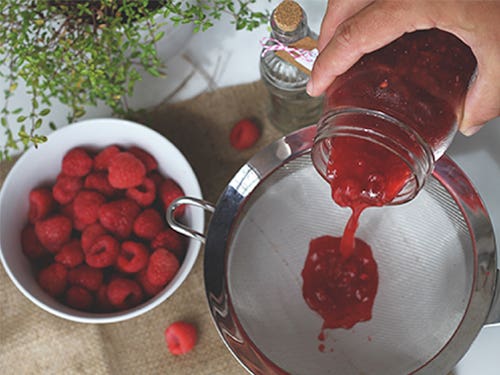 Raspberry-flavoured syrup
Ingredients
One-and-a-half parts sugar
One part water
A pint of raspberries
Preparation
Bring sugar and water to a boil and let simmer for one minute. Place raspberries in a large bowl and pour the hot water-sugar mixture over them. Leave the bowl in the refrigerator for 48 hours. Strain the syrup through a mesh sieve.
Jazz up your favourite cocktails – mojito, daiquiri, gimlet, caipirinha – with flavoured syrup. Enjoy the summer and the abundance of fresh fruits to vary your recipes: strawberries, blueberries, blackberries, rhubarb, cucumber, beets… The possibilities are endless. Let your creative spirit flow!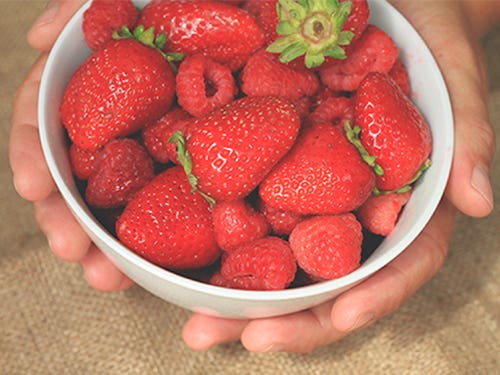 Photos: Marie Charest