My top three trendiest cocktails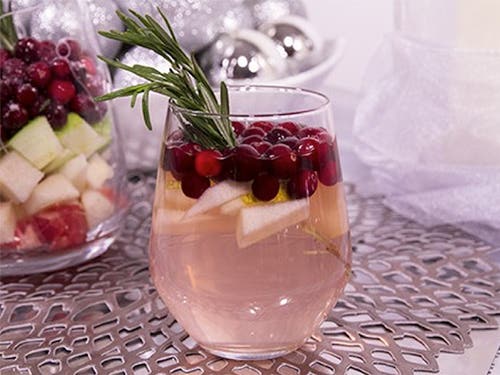 Ingredients
30 ml (1 oz.) white rum
30 ml (1 oz.) citrus liquor
600 ml (20 oz.) white cranberry juice
White fruit and frozen cranberries
600 ml (20 oz.) dry white wine
Preparation
Combine all the ingredients in a large pitcher filled with ice or frozen fruit. Serve in a stemless (or traditional) wine glass. Enjoy!

TIP
Swap the ice for white fruit and a handful of frozen cranberries for a festive look (plus your sangria won't get watered down!).
Tip
For a splash of colour and taste, garnish your cocktails with a mint leaf and sugared cranberries.
How to make sugarred cranberries?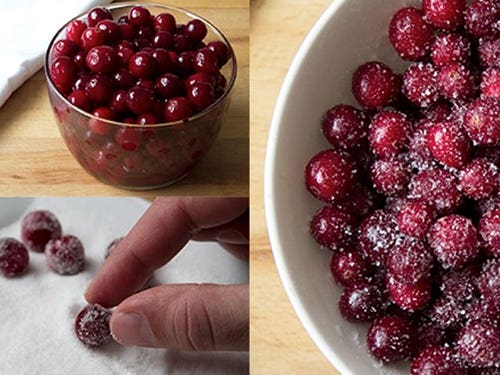 Photo credits: Marie Charest | Remarke
Ingredients
120 ml (4 oz.) water
15 ml (1 tbsp.) egg white
375 ml (1 ½ cups) fresh cranberries
310 ml (1 ¼ cups) superfine sugar
Preparation
In a bowl, whisk egg white until well blended and smooth. Add fresh cranberries. Spread the sugar out on a baking sheet, and roll the cranberries in it until they are coated. Let dry at room temperature for 2 hours.