Grilled cheese and white wine
Ever try adding apple slices to your classic grilled cheese? Here's a yummy idea for your next grilled cheese sandwich: goat cheese and apple. Pair it with a glass of white wine and you've got yourself the perfect weeknight dinner. We recommend Pfaffenheim, a crisp Pinot Blanc. This delicate and light Alsatian wine pairs perfectly with our reinvented grilled cheese since it features notes of green apple and honey.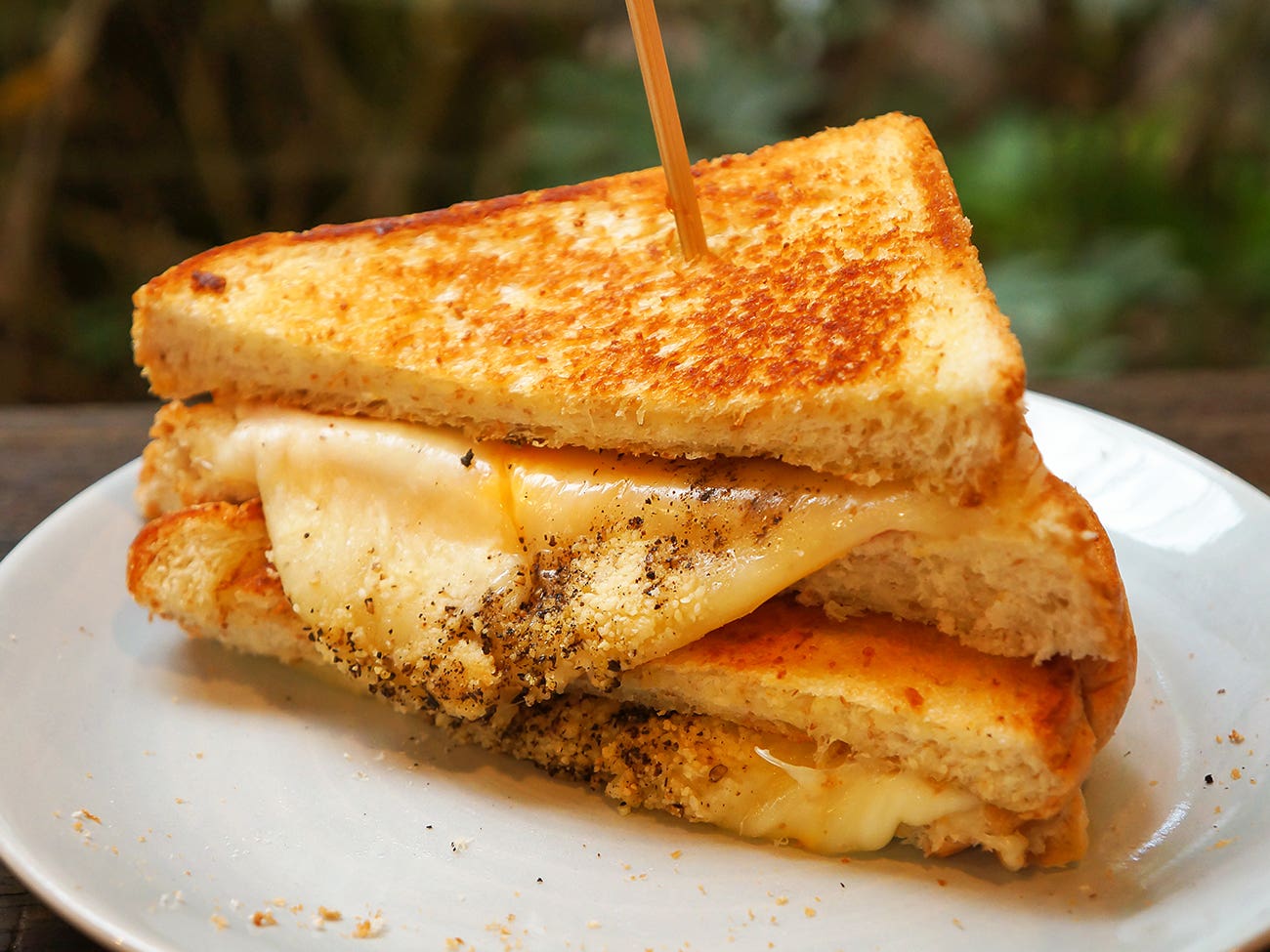 Not available

Online

Available

In store
Sauerkraut hot-dog and beer
In a roll, steamed or grilled, the hot-dog becomes a gourmet meal when you take the time to dress it up. A pork sausage (think German Weisswurst), piled high with sauerkraut, makes the perfect Friday-night feast. Pair it with a pint of Hacker-Pschorr Weisse. Both the white ale and the Weisswurst sausage are produced in Munich—a perfect duo!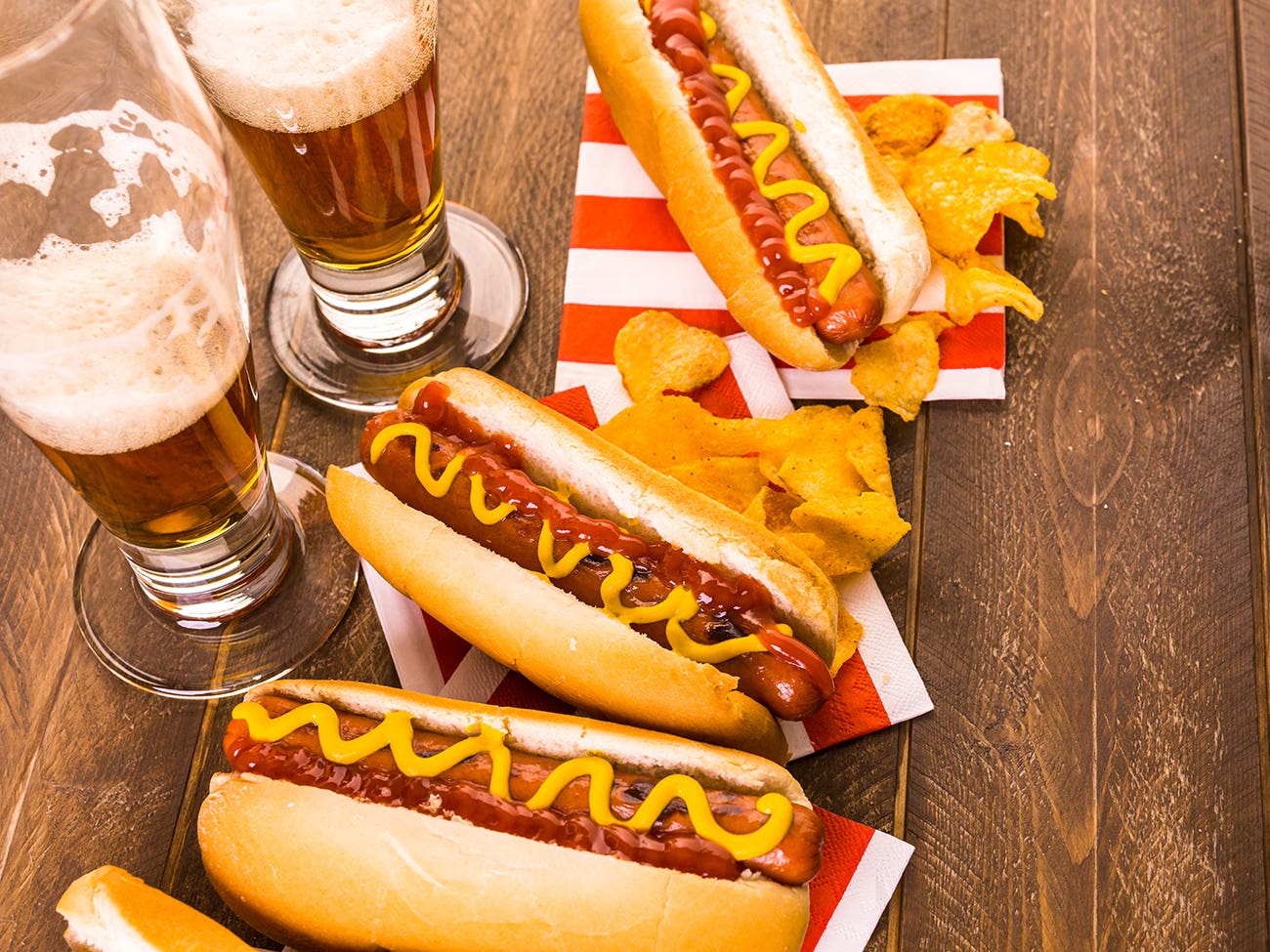 Not available

Online

Available

In store
Cheeseburger and red wine
The great American classic: The Burger. Revamped as refined and gourmet, its a clear winner! Here's a must-try version you're sure to love: lamb, gooey sharp cheddar and a dollop of mint mayonnaise. And to wash it all down? We suggest a spicy, robust wine. Jacob's Creek Shiraz, with its aromatic and robust taste tag, boasts notes of mint, perfect for highlighting the unique mayonnaise and sharp cheddar.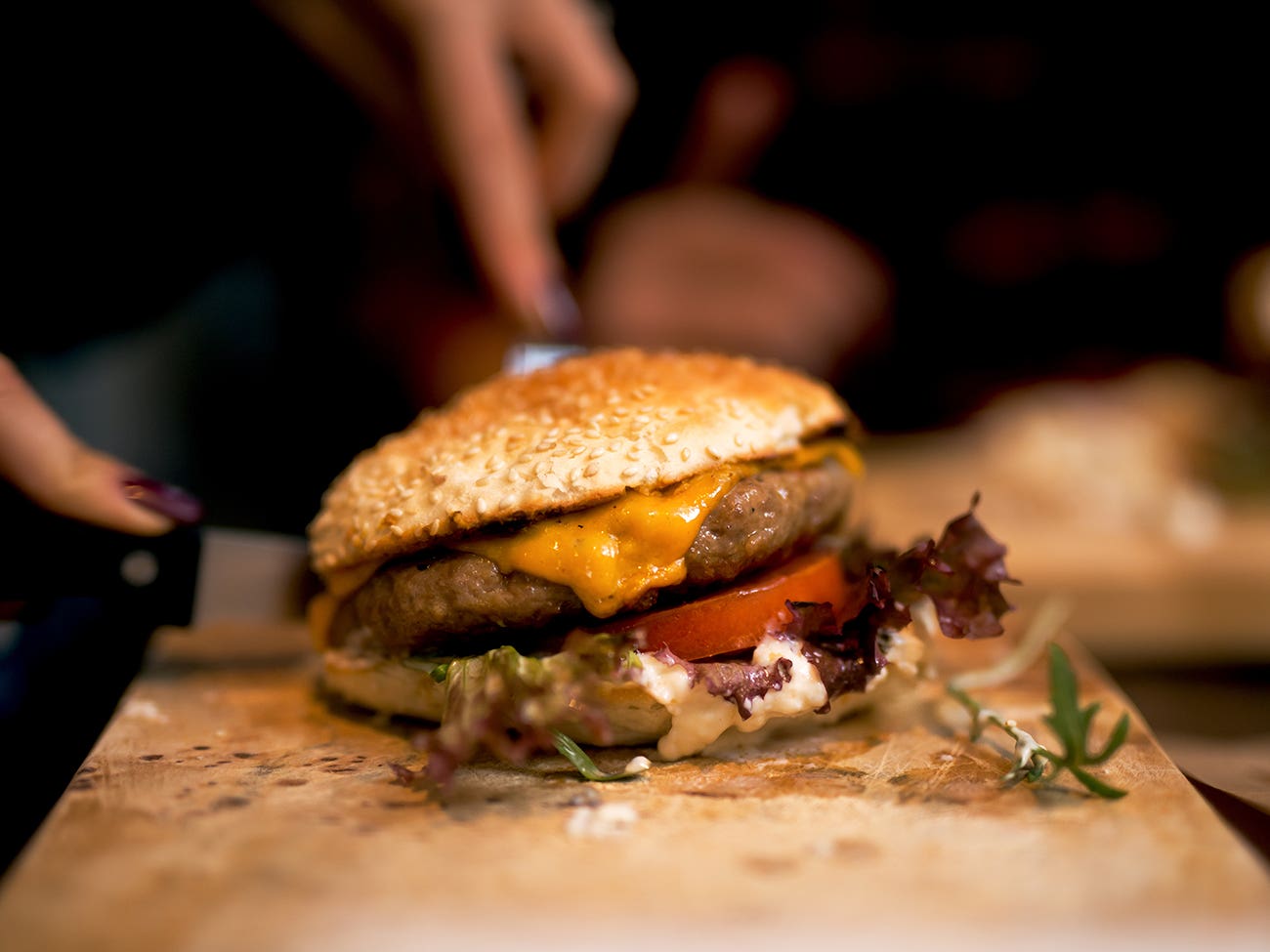 Available

Online

Available

In store