The low-alcohol product and cocktail trend continues to grow. From beer bigwigs to artisanal distilleries, producers are innovating to increase their selection of products with little to no alcohol in order to respond to the demand of a clientele with changing tastes. Wine and gin were the first to be offered with reduced alcohol content in recent years, and now we're seeing an explosion of vodka, rum, whisky, coolers and other pre-made drinks.
And while the options are more numerous than ever, the biggest challenge facing producers involves developing and maintaining the flavour of dealcoholized products, while mixologists harness their passion and imagination to create interesting low-alcohol cocktails that are just as tasty as their boozy counterparts. Fortunately, as we've recently discussed, ingredients and methods have become more sophisticated over the years, anad mixologists are increasingly interested in exploring this new trend. We discussed the topic with Jean-Sébastien Michel and Maxime Boivin, two cocktail pros who know how to get the most out of low-alcohol products.
"The low-alcohol universe has changed dramatically since before the pandemic. People are in a different headspace and the demand for these products has exploded."
— Jean-Sébastien Michel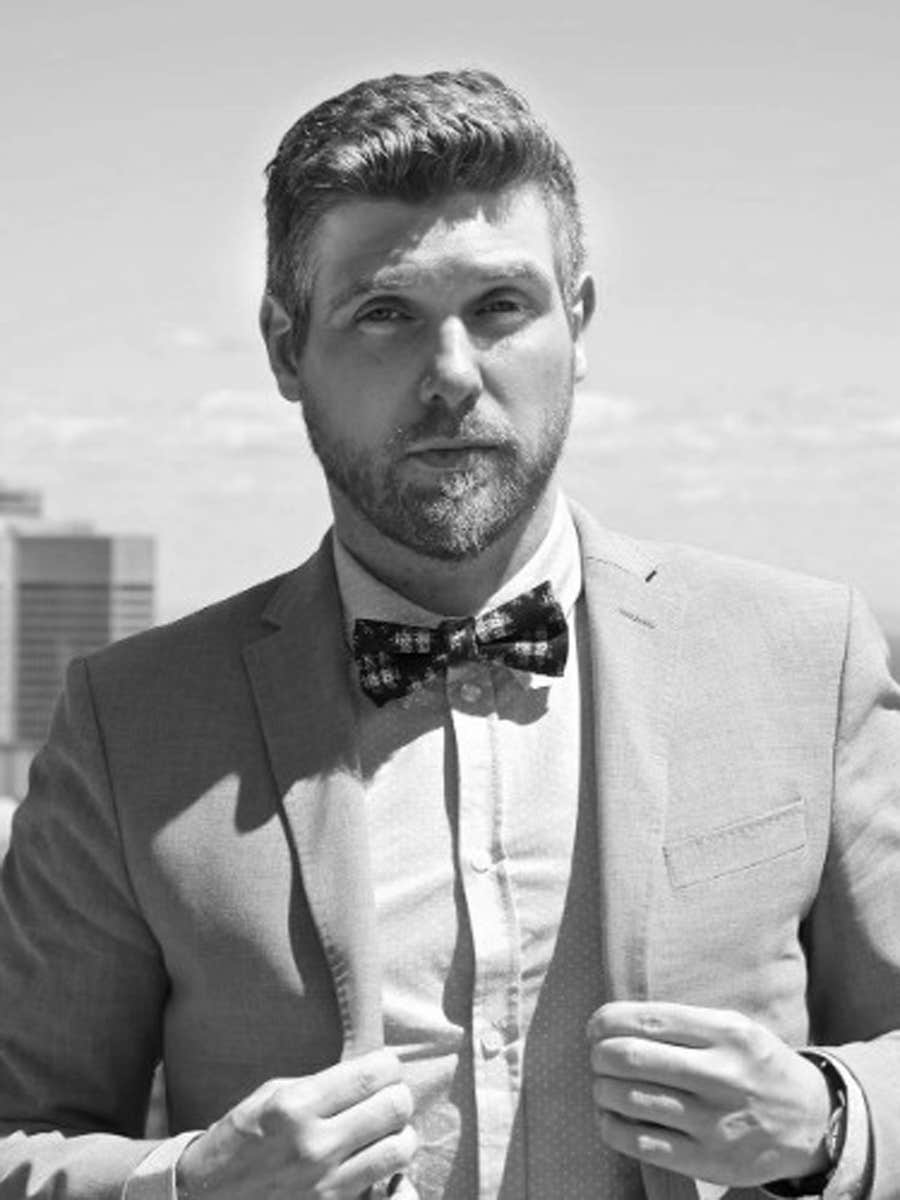 Fun rather than limiting
Jean-Sébastien Michel, founder of cocktail boutique Alambika, makes a point of raising the profile of these products. He offers advisory services to sommeliers and mixologists who'd like to enhance their drinks list and have more low-alcohol options. With his extensive knowledge of syrups and other little-known ingredients, he's got more than one trick up his sleeve—ingredients that can add interesting flavours, and that elevate, spice up or even garnish cocktails! This is how he helps mixologists and sommeliers offer low-alcohol cocktail alternatives and develop their own delicious drinks.
"The idea is to work with mixologists to learn about these products so they both get a handle on them and have fun. They're the [cocktail] specialists, and their expertise remains. At the same time, some are used to taking shortcuts and don't automatically think to create tastier and more complex low-alcohol cocktails. I'm here to help them with ingredients they can use to go further."
— Jean-Sébastien Michel
Being inspired by low-alcohol products rather than using them because you have no choice or just having one or two virgin drinks on your menu: that could pretty much sum up Jean-Sébastien's mission, determined as he is to make using these products more enjoyable and encouraging mixologists to give free rein to their creativity.
Pairings that pack a punch
In his recently published book Mocktails, mixologist Maxime Boivin discusses these drinks with enthusiasm and passion. He believes that food and cocktail pairings are underrated and deserve to be more popular . And it's equally true for the low-alcohol versions.
"Flavours are created on every level. If you cook with rosemary, for example, it's easy to then add some to your cocktail. Adding a drop of olive brine to your drink creates a connection with your olive and preserved lemon tagine. That's what makes cocktail pairings generally [fairly] simple: you can approach them in terms of ingredients and aromatics."
— Maxime Boivin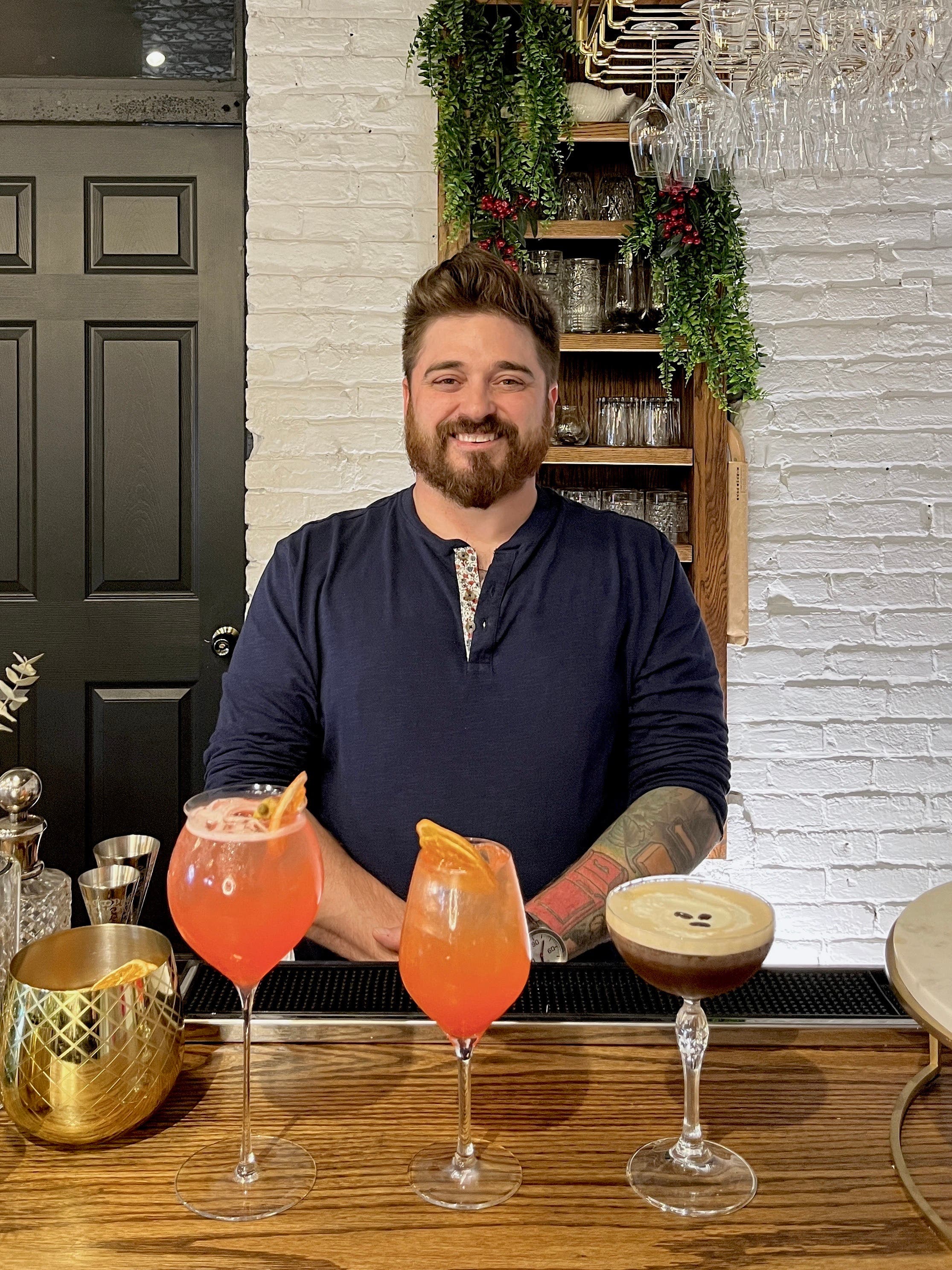 Considering aromatics is great, but you can also follow the basic principles of wine pairings in order to make great cocktail pairings. Acidity is a pleasant palate cleanser and contrasts nicely with a rich dish. In this spirit, a low-alcohol gin and tonic garnished with lemon would go fabulously with fish and chips, for example—the citrus providing a refreshingly tart effect. Pairing food and low-alcohol cocktails should take into consideration the intensity of the products, the spice level in the dish and the aromatics used. There are so many ways to increase the tastiness!
Becoming familiar with low-alcohol
The past few years have been rich in syrups and bitters of all kinds, which allow new flavour combinations to develop fabulous cocktails—there are more available than ever before. Many of these products are first rate and contain no alcohol, and all you need is a few dashes to add some pep to a mixed drink. These two ingredients add complexity to low-alcohol cocktails, which they otherwise sometimes lack, advises Jean-Sébastien. As well as products sold at the SAQ, some of the top mixologists share recipes on their website for syrups you can make at home. So much to discover!
If some low-alcohol cocktails can occasionally be a bit dull, it's also because they have to be created according to a totally different model. For example, according to Jean-Sébastien, you should avoid adding ice cubes, which tend to dilute the often subtler flavours of low-alcohol products. Consider making emulsions to add some texture or stirring your cocktail with ice before filtering it in order to only retain the chilled liquid.
Are you new to the world of low-alcohol cocktails? Here are a few quick tips from Jean-Sébastien and Maxime to get the most out of your concoctions:
To gently train your taste buds, you can start with products that taste very similar to the boozy version, such as low-alcohol liqueurs.


Frothy cocktails and sours provide a maximum of flavour and texture.


A Spritz and a Moscow Mule are two great options to try. "A Spritz made with low-alcohol products will be closer to the taste of the [classic] cocktail than some others," explained Jean-Sébastien.


Using kombucha in certain cocktails can be very interesting. Try it!



And finally, add some visual flair to your low-alcohol cocktails!
Good things on the way
And what can low-alcohol lovers look forward to in the future? Is this trend here to stay? Mixologist Maxime Boivin has some ideas on the matter.
"Mocktails are developing their own identity with consumers, since we're all thinking a bit more about the quality of the ingredients we use to make them," he said. "Kombucha, organic fruit and locally produced syrups are all things you'll find in low-alcohol cocktails. We're making more conscientious decisions about drinking, but also about choosing quality ingredients."
"If virgin versions of classic cocktails are having a moment, we're also likely to see really creative original mocktails make a name for themselves," Maxime added. "[The presentation] of low-alcohol cocktails will become more sophisticated, too. Customers want an interesting experience for their eyes and their taste buds, even if they're not having any alcohol." Beauty and quality!
With so much passion and creativity, we can't wait to see what low-alcohol products we'll find on the shelves and in our glasses in 2023. As long as the love of great taste reigns supreme!
Until then, explore the selection of low-alcohol products available at the SAQ. Happy browsing!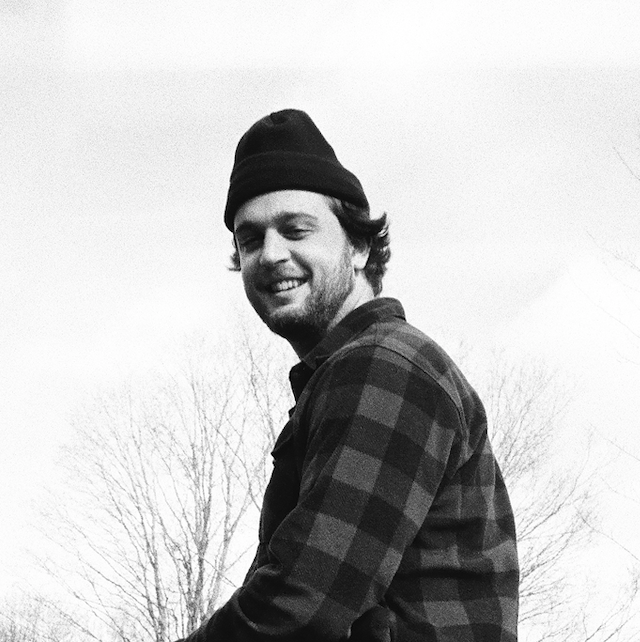 Artwork by Gabriel Sabourin
A Montrealer and graduate in graphic design, Gabriel finds inspiration in the purity of technical drawing and leverages his offbeat sense of humour to create captivating worlds. His two greatest passions are illustration and animation.
We recommend
Fresh is a new series of articles that explores the latest trends in the world of wine and spirits. For our second issue, we looked at cocktail trends for the coming year.

Read more

"Fresh" is a new series of articles that explores the latest trends in the world of wines and spirits. To kick things off, we're turning our attention to a growing trend: artisanal champagnes.

Read more

Fresh is a new series of articles that explores the latest trends in the world of alcohol. To start the year off on the right foot, we asked experts to predict what's in store for us in 2023.

Read more