Nowadays, when it's time to raise a glass, it's all about staying light. From rosé wine spritzers to refreshing cocktails, low-alcohol beverages are more popular than ever.
As the cultural movement toward mindful living continues to grow, Netherlands' Nolet Distillery set out to honour the spirit of that movement—with its own distinct spin. Owned and operated by the same family for 11 generations (328 years), Nolet Distillery recently added new members to its family of spirits with Ketel One Botanical, in three original varietals: grapefruit and rose, peach and orange blossom and cucumber and mint. Named the top-ranked vodka for seven consecutive years by the mixologists at Drinks International, the finesse of Ketel One vodka is a well-established fact, and Nolet Distillery is pulling out all the stops for their new line.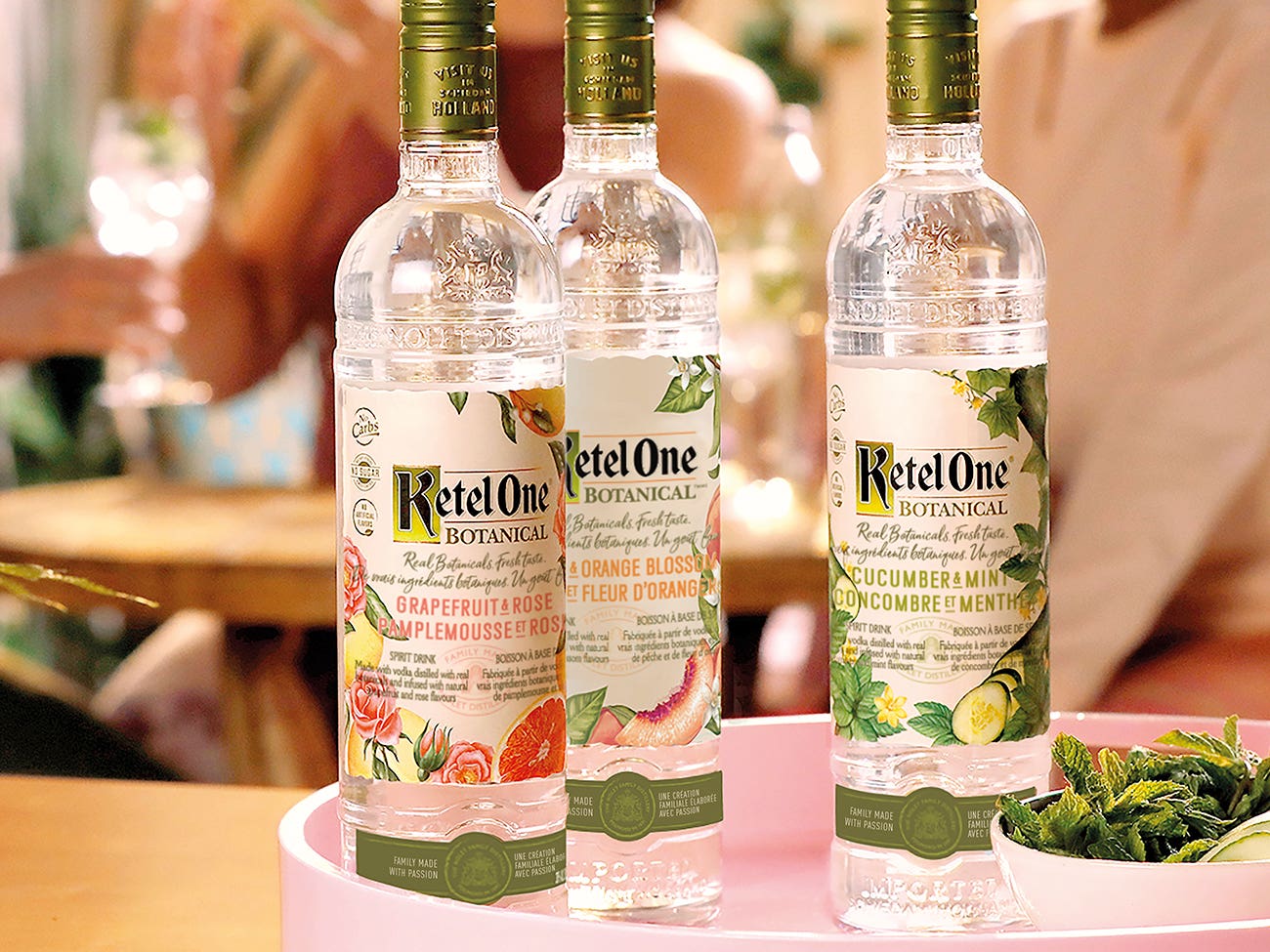 Flavour selection was a family affair, and took into account the personal tastes of Nolet Distillery patriarch Carolus Sr. and his sons Carl Jr. and Bob—the latter of whom explains the rationale behind the new selections. "After having distilled and tasted an astonishing number of combinations, my father, brother and I each had our own favourites, so we decided to launch the three we loved most."
Bob Nolet explains that the distillery's products are made using a two-step process. During the first step, Ketel One vodka is made with an infusion of botanicals, and re-distilled in a copper kettle (called a distilleerketel in Dutch, thus the "Ketel" name). The second step consists of infusing natural flavours into the product to optimize taste. The result is a vodka, infused with natural fruit and botanical essences, full of freshness and zest.
For Bob Nolet, Ketel One Botanical is delicious served simply: in a glass with ice and sparkling water (keeping it sugar-free!). Or make an easy mixed drink by adding tonic water or ginger ale, and perhaps some lemon juice and citrus slices, to the peach and orange blossom varietal. These vodkas are so delightful that delectable drinks practically make themselves! Raise a fragrant glass to relaxing on a hot summer's day.
Not available

Online

Available

In store

Not available

Online

Available

In store

Not available

Online

Available

In store
Not available

Online

Available

In store