Practical picnic
Simple can be succulent – especially when it comes to picnics! Opt for this easy-to-make summer classic: melon and prosciutto skewers. Discover the recipe and local rosés that are simply perfect for the occasion.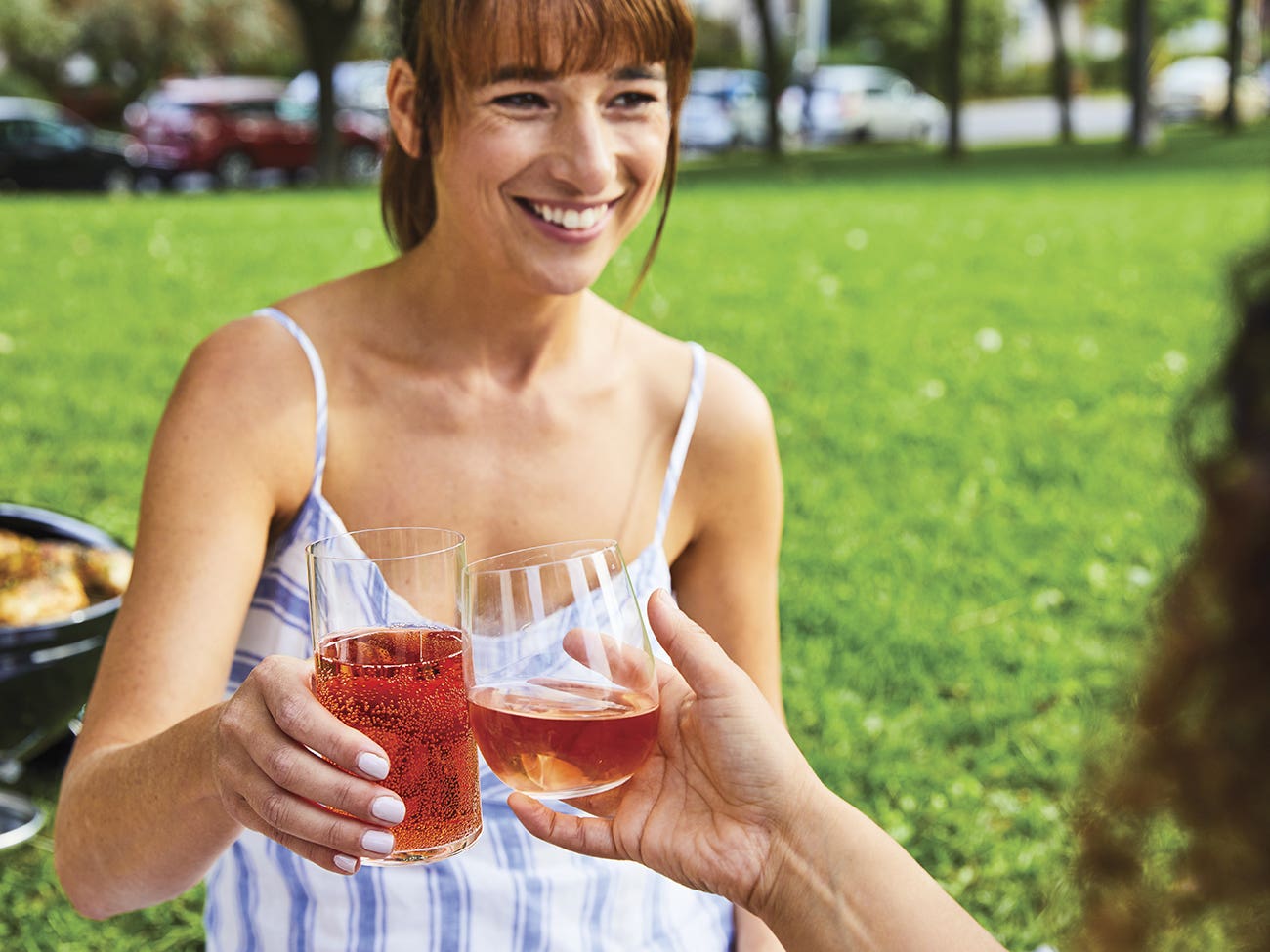 Sunny skewers
A summer classic, melon and prosciutto has been reinvented… on a stick! Simply slip all the ingredients onto a skewer and keep refrigerated until ready to eat—it's that easy. Want to jazz it up a touch? Prepare basil and lemon pesto—the perfect lip-smacking sauce to serve with these succulent skewers. For a bit of variety, replace the bocconcini pearls with feta cubes and drizzle with balsamic glaze. Any way you make it, it's a great start to any meal!
Dolce vita style
We love finding inspiration in all things Italian, especially molto bene Italian cuisine! For your next impromptu backyard 5 à 7, put together an Italian-style platter of charcuteries (mortadella, bresaola, speck) cheeses (Asiago, mozzarella di buffala, Gorgonzola), bruschetta, breadsticks (grissini), marinated vegetables and olives. Buon appetito!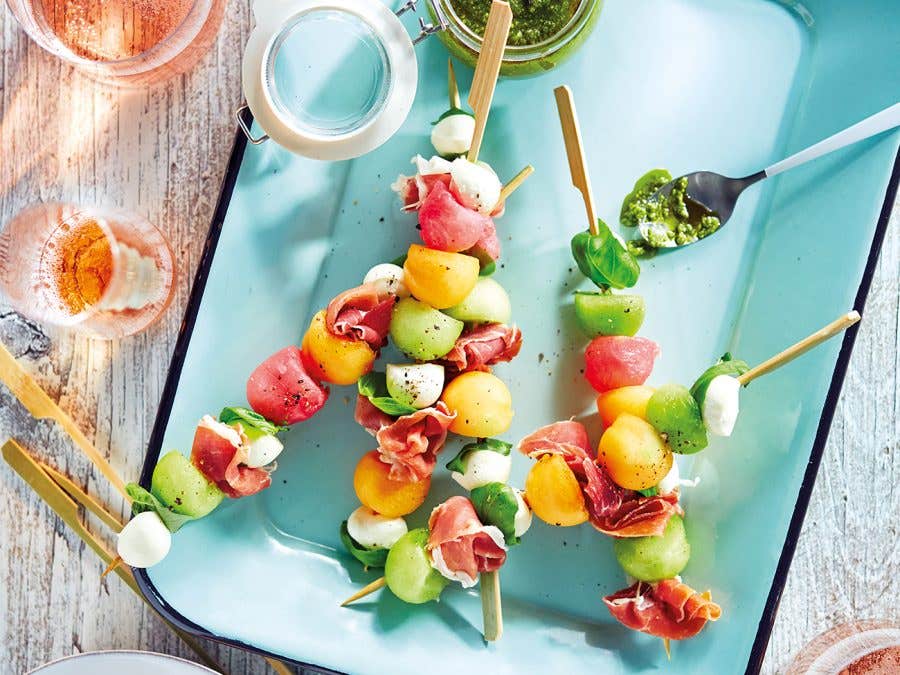 Melon and prosciutto skewers
Preparation: 10 minutes
Cost per serving: About $3
4 servings
Ingredients
1 ripe cantaloupe, very firm (or a variety of melons: honeydew, canary melon, watermelon)
12 thin slices prosciutto (about 180 g – 6 oz)
1 container (19 units) cocktail bocconcini
Fresh basil leaves
Juice of 1 lemon
Freshly ground pepper
Sauce (optional)
Homemade or store-bought basil pesto
Preparation

1. Cut melon in half and remove seeds.
2. Using a melon baller, remove flesh from melon.
3. On a skewer, alternate basil leaf, cheese, melon and prosciutto. Repeat until skewer is full.
4. Drizzle with lemon juice and grind some fresh pepper over top.
5. Serve chilled with a side of basil pesto if desired.
Tip
Melon balls are perfect for all your summer recipes. Try adding them to your favourite salads, cold soups or even cocktails. (See our Melon Medley cocktail).
What makes this timeless appetizer such a success is the mouth-watering contrast between salty and sweet, and of course, the melon's unmistakable delicate scent. For the perfect pairing, we suggest you uncork a bottle of Crémant de Bourgogne rosé. Composed mainly of Pinot Noir and Gamay grapes, this sparkling wine will temper the fattiness of the prosciutto. You could also opt for a rosé, whose invigorating and fruity character will really help the melon's juicy flavours pop.