Quebec Wines Take Pride of Place
When you purchase Quebec wines, you're supporting the local economy, all while choosing eco-friendly products. And also—they're exceptional wines!
By Marie-Hélène Boisvert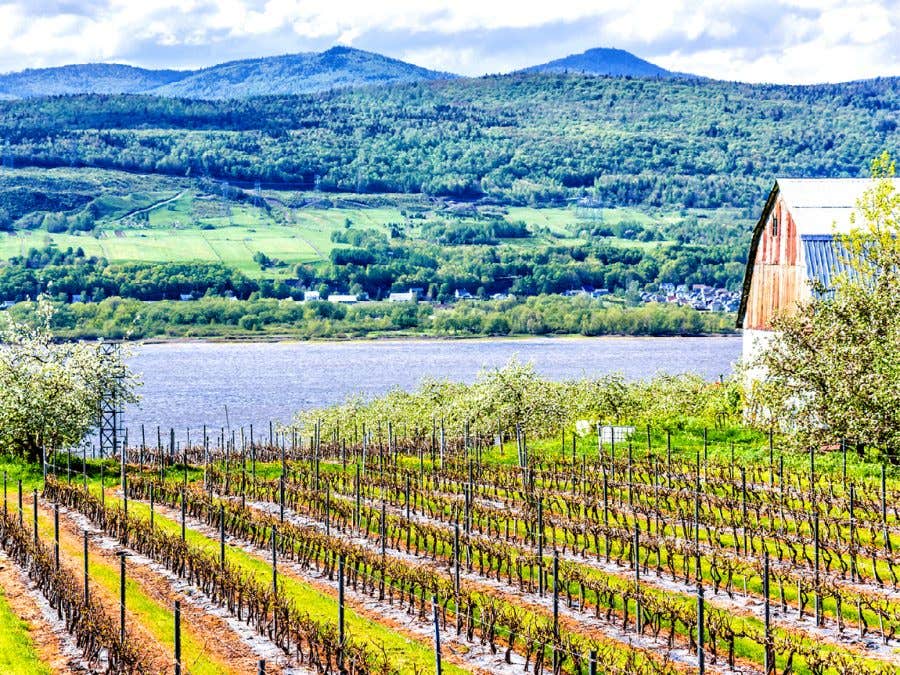 These economically fragile times remind us how important it is to celebrate the hard work of Quebec winemakers by buying their great quality products. Delicious dry whites, fruity reds, exceptional bubblies… there's a vast selection for you to choose from. Support the local economy by buying wines from here, whatever the occasion, big or small!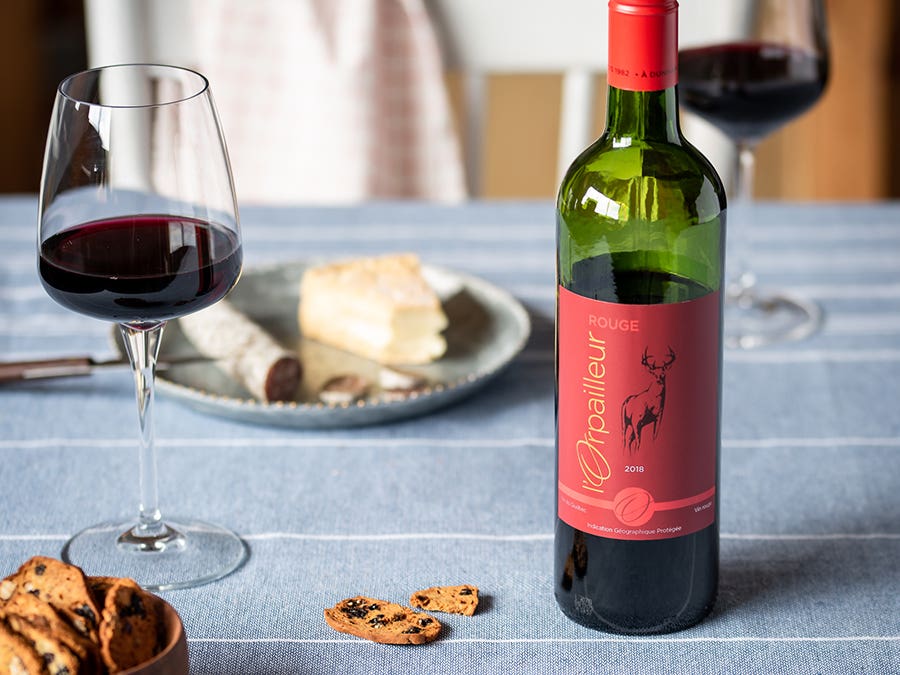 Photo: Marie des neiges Magnan
Quebec wines over the years
I confess: Quebec wines haven't always taken pride of place on my table. Like most people, I harboured a prejudice against them after tasting a few harsh and overly woody cuvées. But I must admit that Quebec wines have made a spectacular leap forward in the last decade and it's now time to discover them.
The enthusiasm for these wines continues to grow. Since the advent of the Origine Québec section in SAQ stores in April 2014, sales have increased almost 80%. Quebec can be proud of so much more than just its ciders.
Vignoble de l'Orpailleur was unquestionably a pioneer of quality wines chez nous and several estates are already nipping at its heels. Quebec wines also owe their reputation to the indefatigable efforts of dedicated producers like Yvan Quirion of Domaine St-Jacques or Mike Marler and Véronique Hupin of Vignoble Les Pervenches (Website in French only).
PGI
Quebec Wine
appellation
Also popular are common grapes, a.k.a. vitis vinifera, so don't be surprised to see more Chardonnays, Pinots Noirs or even Pinots Blancs on the market in the next few years. On the one hand, consumers are understandably hesitant about trying unfamiliar grapes, while on the other Quebec vintners have steadily improved their technical mastery. The oenologist Richard Bastien, who works as an expert adviser for several Quebec wineries, notes a significant rise in the demand for his services since 2012. And we are the beneficiaries of these increasingly refined products.
More wineries than ever are taking the risk of going organic. Realizing that our climate conditions make viticulture a complex undertaking, such a step provokes genuine admiration. Obviously, rising temperatures and climatic changes affect Quebec winemakers. In fact, rising temperatures have a considerable impact on the types of grapes that are planted. Stay tuned for the latest developments in this budding industry!