For Nathalie Bonhomme, becoming a wine producer was a dream come true—it was a goal she had always thought about pursuing without ever really believing it was possible. In 2007, she was already working in Spain in the wine industry—she owned her own wine export business, SeaView Wines—when friends suggested she should plant vines in the Valencia region and produce her own wine.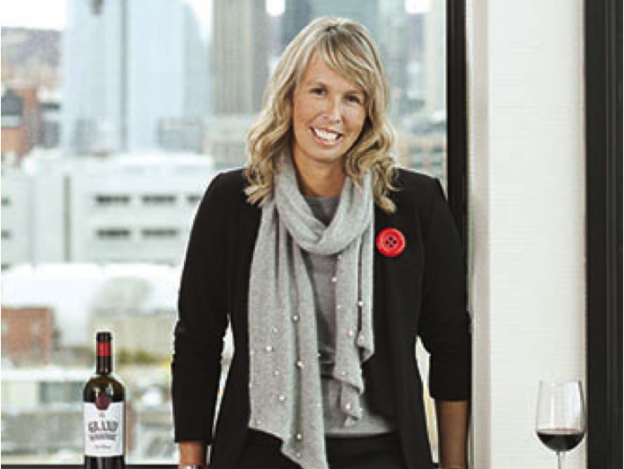 "I was lucky to be welcomed with open arms in Spain, which is a country that can sometimes be a bit macho and difficult for women, not to mention foreigners, who want to live there. Thankfully I had good friends there that I met when I was exporting wines for several Spanish wineries to the North American market. They helped me make that dream come true," explains the Quebecer.
While it was love that initially kept her on the Iberian Peninsula, a series of chance encounters were what furthered her career in the wine industry. One such meeting with Rafael Cambra a few years earlier, in 2000, was decisive: With his help she created her first vintages, such as El Bonhomme in 2007.
"The project grew quickly, and El Bonhomme moved to the cellars at Cambra in Fontanares, which is in Valencia. El Bonhomme won a few prizes and honours in Spain, which moved us to the top of the list in the guides. I was especially happy with how the wine was received in Quebec—it was really touching!" Nathalie admits.
Meeting Miguel Gil, the celebrated producer at Juan Gil estates, was also extremely important. "I first worked with him as an exporter to Quebec, and later for the rest of Canada, for Juan Gil estates. Since we already had an established relationship, we decided to create a partnership for Bonhomme wines. When I first got the idea for El Petit Bonhomme and making a Côtes-du-Rhône–type blend, he didn't even hesitate to open up his cellars to me and give me free rein to develop my ideas."
Nathalie is proud of her relationship with the renowned Gil Family Estate, with whom she makes El Petit Bonhomme, in both red and white, as well as El Grand Bonhomme, a vintage created exclusively for the Quebec market.
El Grand Bonhomme Cuvée Especial 2016 Red wine

|

750 ml

Spain

,

Vallée du Duero

Not available

Online

Not available

In store
These three wines are produced in three different Denominaciónes de Origen (in three different regions): El Petit Bonhomme red is from Jumilla, El Petit Bonhomme white from Rueda, and El Grand Bonhomme from Castilla y León.
"Every Bonhomme wine has a story. The idea for El Grand Bonhomme came to me when the Gil family acquired a vineyard with an amazing pedigree, full of Tempranillo vines 60 to 90 years old, in the Castilla y León region, between Salamanca and Zamora. It's an ambitious vintage, but it's also a wine I made for the fun of it. We decided to sell it exclusively in Quebec as a thank-you to my fellow Quebecers, who have always supported me."