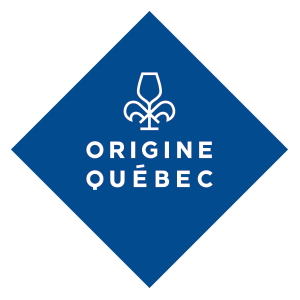 A story of friendship
On the occasion of the vineyard's 15th grape harvest, I met up with co-founder Guillaume Leroux. We took a walk down memory lane as he recounted how their adventure came about. Val Caudalies is the story of three 25-year-old friends, "young at the time," he told me with a laugh, who had a dream but were also driven by a common passion.
There's no doubt that it takes passion in spades to buy 45 hectares and start planting vines! The property already contained 1,500 apple trees, which allowed them to experiment and bide their time as they waited out the first harvests, Guillaume remembered. As he related the enthusiasm of the early years and the creative spark behind their products, I began to imagine what 15 years of working the vine "as you would polish a diamond" might yield.
Planifiez votre visite sur Vaolo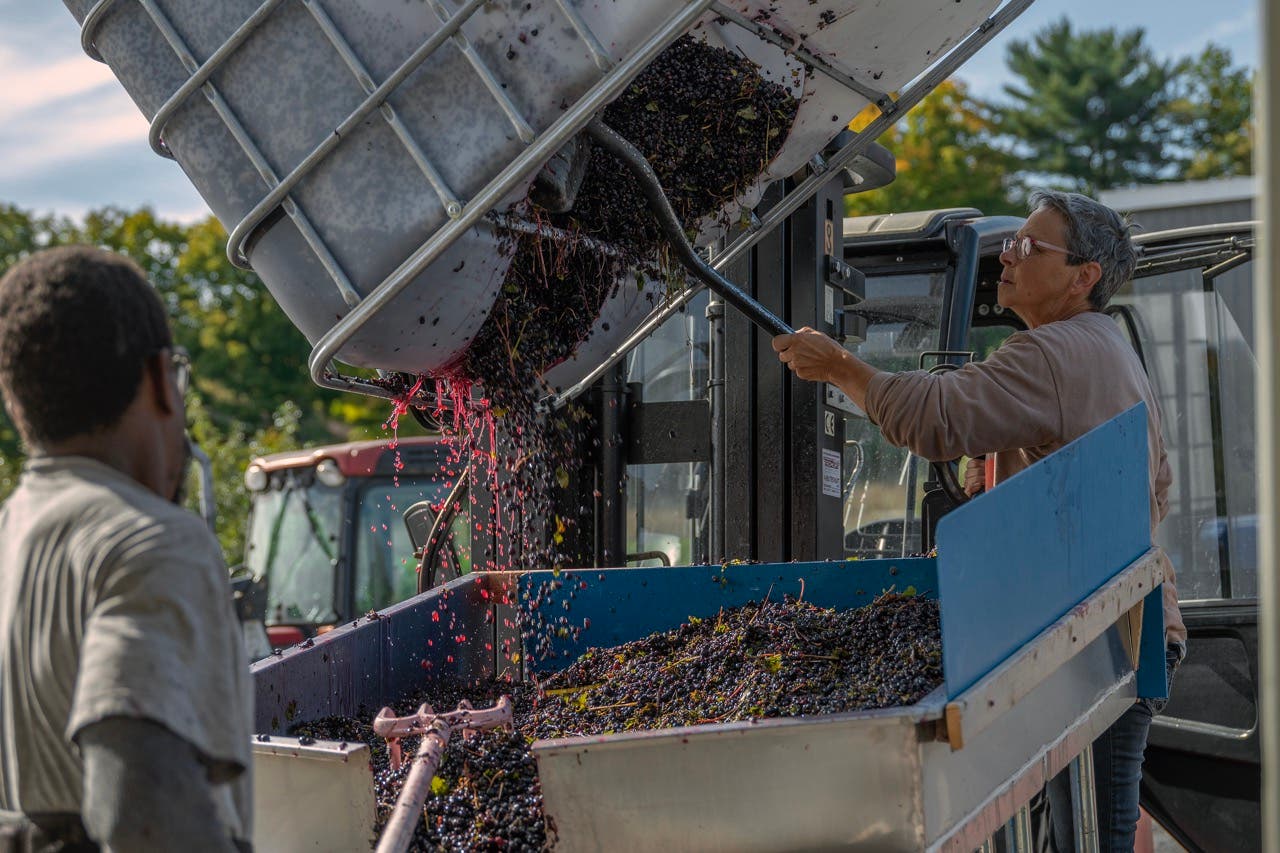 Creativity and daring
As I sat on the patio where the tastings take place, the sunlight filtered through bottles lined up in a row. Gold and silver stickers adorning two bottles of vermouth immediately caught my eye. They represent the awards the products earned in 2020 at the very prestigious San Francisco World Spirits Competition. Not too shabby. Guillaume told me about their desire to create the first Quebec vermouth and, at the same time, bring this centuries-old spirit into the modern age.
Now to taste this famous sweet vermouth. I began by assessing the bouquet and, surprised by the complexity and the vast array of aromas, I let out a "Whoa." Guillaume burst out laughing and admitted his delight at my reaction. The combination of carefully blended spices and bitter absinthe coats the palate and leads to a long finish that's both fresh and bracing. In short, I was bowled over. Could this vermouth be the ultimate ingredient for mixing up incredible cocktails? I certainly wouldn't say no!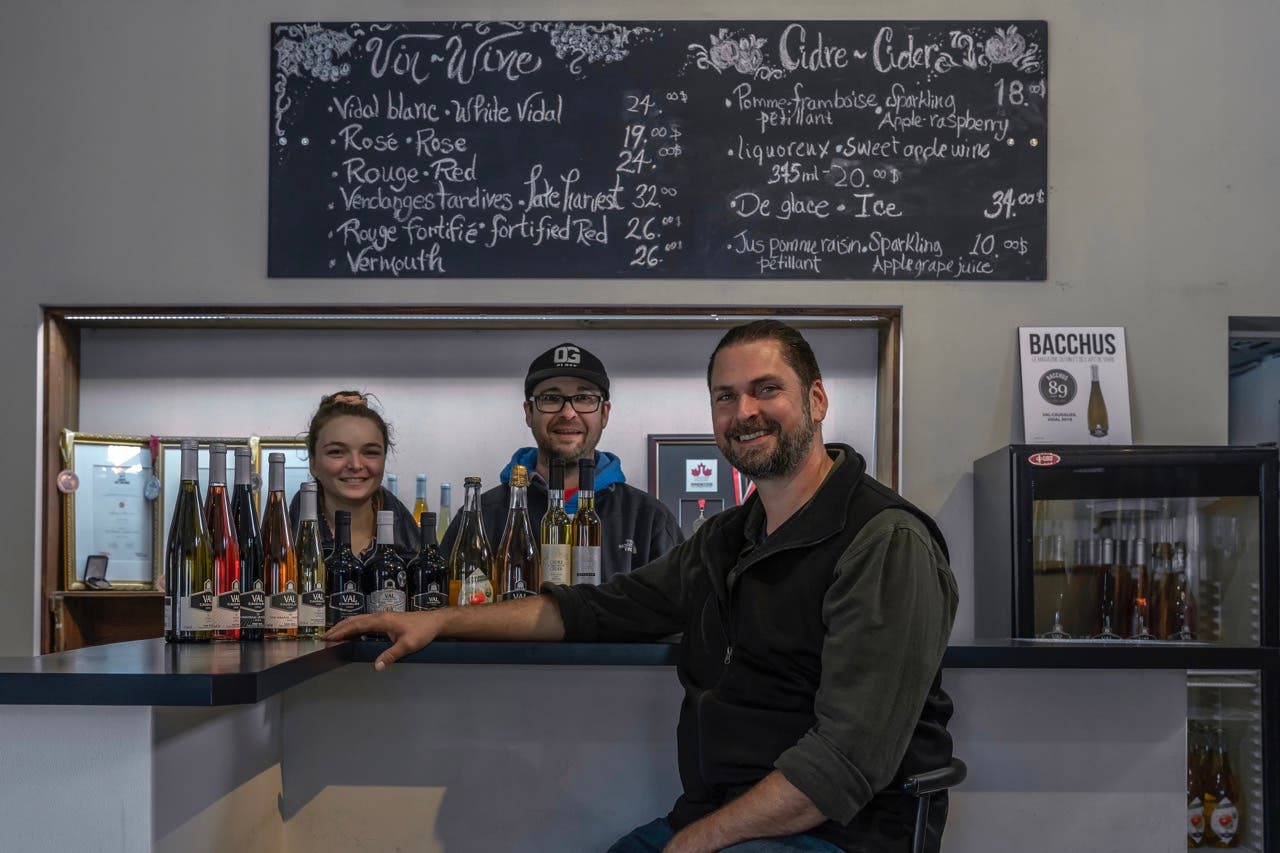 An enchanting location
"Val" refers to the fact that the property overlooks a valley and "Caudalies" is a French term evoking the long aromatic finish. My interpretation? Here, wines are enjoyed slowly, with a breathtaking view that only heightens the pleasure. In an effort to improve the on-site experience, several hiking trails were created. And during my visit, the exceptional vista was enhanced by the fall foliage—the perfect backdrop for an impromptu picnic.
And in the end, that's what the Val Caudalies is all about. Accepting an invitation to unplug. Enjoying finely balanced aromas. Letting your gaze wander from forest to valley—and, especially, savouring every minute.
Discover Val Caudalies's products
Val Caudalies Lab Sec White vermouth

|

500 ml

Canada

,

Quebec

Available

Online

Available

In store

Val Caudalies Pomme - Framboise Rosé sparkling cider

|

750 ml

Canada

,

Quebec

Available

Online

Available

In store

Val Caudalies Lab Doux White vermouth

|

500 ml

Canada

,

Quebec

Available

Online

Available

In store
Estrie, just 5 minutes away from Sherbrooke, is where Marco Corbin and his family combine their love of wine with their flair for hosting to create the star products at La Halte des Pèlerins vineyard, which include Le Prestige and Le Voyageur. Here's my visit to this fascinating urban winery.

Read more

In the heart of Saint-Paul-d'Abbotsford, a charming village in Montérégie, David Guertin and his associates at Les Artisans du Terroir work tirelessly to create authentically Quebec wines, including Prémices Blanc, their most popular vintage.

Read more

Gagliano Vineyard is like an Italian holiday—in the heart of the Eastern Townships! Just head to Dunham to savour a pizza cooked in a wood-fired oven, paired with a delightful glass of bubbly. You'd be forgiven for thinking you'd been whisked off to Tuscany!

Read more