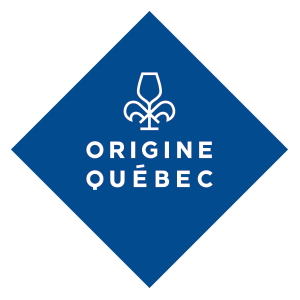 A calling that comes from the heart
Les Artisans du Terroir vineyard was founded in 1998 by the Guertin family, which today cultivates nearly 19 hectares of vines. When I visited, Isabelle Lafont, the cellar master and head of sales since 2019, welcomed me with open arms. Isabelle truly believes in Les Artisans's mission to make hybrid varietals more well known and better loved—varietals that deserve to be more popular. "Once you've captured the flavours of the terroir, local aromas and childhood memories, and they've been bottled, there's no going back," said Isabelle, all smiles.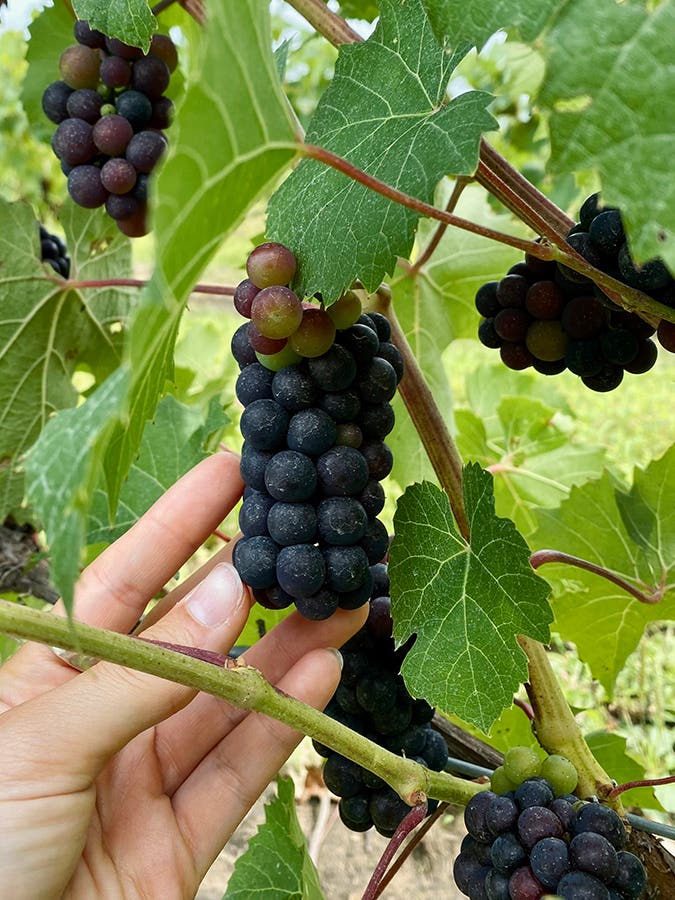 A constant quest for greater refinement
Isabelle loves varying her approach with the seasons to develop sophisticated, distinct products. As she described it, "No two years are alike. You have to work with what nature gives you and bring out the best of the season." She doesn't try to mimic the classics, but rather she showcases the essence of the terroir and the vintage. The whole team at Artisans are continually innovating while maintaining a signature style by offering Quebec wines that are unique, crisp and zesty. These characteristics are particularly present in their Prémices, a medium-bodied wine with notes of red fruit and a hint of spice. During my visit, I got to enjoy a tour of the cellar. Isabelle mentioned that in the past, Quebec red wine often didn't have a great reputation. But it's time to change that. If these days their Daumeray Rouge is a hit, it's because—as Isabelle explained—patience is key. "We let it age and ripen as long as possible, and we really wait before putting it on the shelves," she said. As I sampled their 2019 vintage, I quickly understood why the team was so adamant about allowing this fruity, spicy and delicately woodsy complexity to express itself. "There's no reason to rush anything here. Time takes care of many things," confirmed Isabelle.
Stopping, coming together, savouring
Armed with her sixth sense, Isabelle recommends the Prémices Rouge, a wine for any occasion. It's a great choice whether you're relaxing, celebrating or reconnecting. I had the chance to try it in their delightful picnic area under the pergola, while I admired the view of the rows of vines. It almost feels like, with a glass of Prémices in hand, conversations become more frank and interesting, as Isabelle says so well. Taking the time to savour a local wine is taking the time to appreciate the influence our climate has on each vintage.
I left the Artisans du Terroir vineyard with my heart full of love for our terroir, but also for the team—a love inspired by the great passion distilled within each of their bottles. A definite gem to add to your list of local products to discover!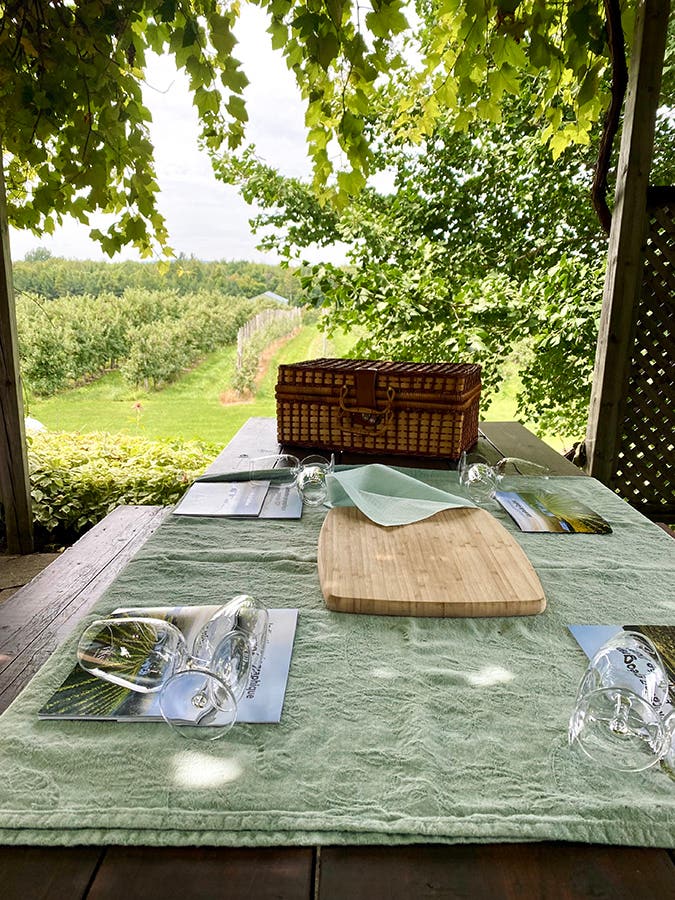 1150, rang De la Montagne
Saint-Paul-d'Abbotsford
Québec, J0E 1A0
In partnership with Vaolo
Discover Les Artisans du Terroir's products
The wine-making business in Quebec is growing fast thanks to the know-how, determination and ingenuity of our local artisans. Join us with 2 local winemakers: Isabelle Lafont from Vignoble Les artisans du terroir and Daniel Lalande from the Rivière du Chêne vineyard and La Cantina vineyard as we discuss the Quebec wine industry.

Read more

On the road up to Mont Ste-Anne, just past the bridge to Île d'Orléans, I discovered a hidden gem—the Domaine l'Ange Gardien vineyard. Here, you can savour a glass of Côte de Beaupré and meet the friendly and knowledgeable winemakers. You'll be charmed in no time!

Read more

Gagliano Vineyard is like an Italian holiday—in the heart of the Eastern Townships! Just head to Dunham to savour a pizza cooked in a wood-fired oven, paired with a delightful glass of bubbly. You'd be forgiven for thinking you'd been whisked off to Tuscany!

Read more