As the world's top wine producer by volume, Italy possesses indisputable wine wealth and expertise dating back to the 7th century BCE. From Piedmont's hills to Puglia's sun-drenched parcels, each region has its very own character. The unique and diverse terroirs grow incomparable indigenous varieties and especially well adapted international ones. Needless to say, Italian wines reflect the local cuisine: versatile, varied and irresistible.
The impressive range of Italian wines and passion of the artisans who produce them are what Alessandro Berselli seeks to highlight. With meticulously selected cuvées from eleven wine-growing regions, he turns the spotlight on local expertise and know-how.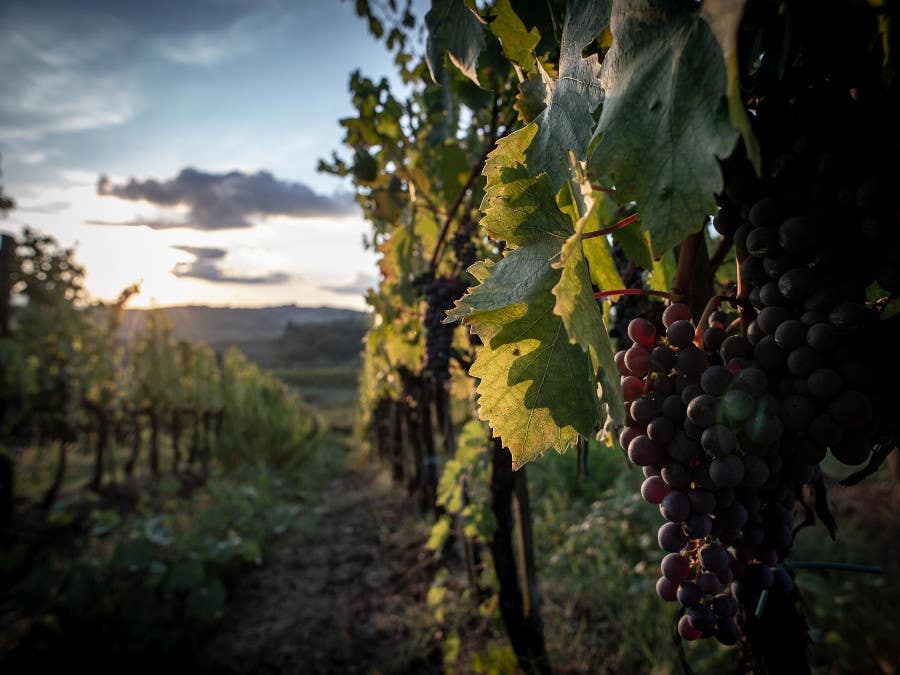 Skill and experience
When Alessandro Berselli started his business 30 years ago, French wines dominated the market. Still, he knew Italy's over 350 indigenous varieties, wide-ranging and incredibly rich terroirs and extraordinarily skilled winemakers held inestimable potential. Looking to Italy's wine-making heritage, he refined and innovated by creating authentic and balanced offerings. Today, with some 50 million bottles sold worldwide, he can certainly say mission accomplished!
Italy for everyone
From elegant Nebbiolo to light Pinot Noir and complex and woody Primitivo, there is a bottle of Italian wine for every glass and every occasion.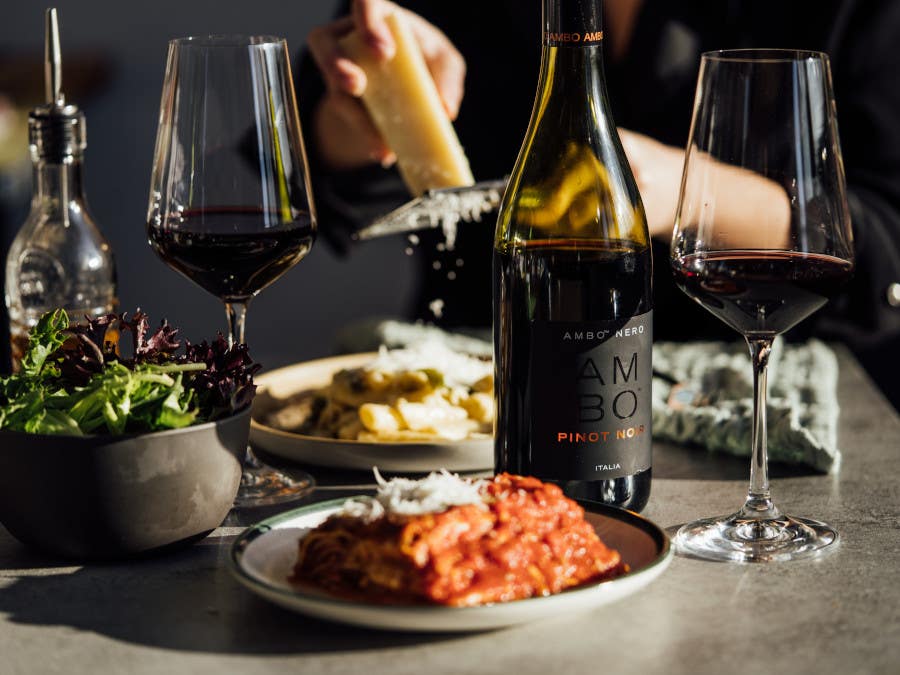 Available

Online

Available

In store
For dinner with friends: Ambo Nero
Produced in Lombardy, Ambo Nero is a charming and effortless red of outstanding value. Its moderate acidity and fruity gourmand notes typical of Pinot Noir make it the perfect choice for dinner with friends over homemade pizza or a tasty bowl of pasta with tomato sauce.
Available

Online

Available

In store
For a casual Aperitivo: Ambo Grigio Friuli
Searching for an impeccable bottle for an aperitif? Look no further than Alessandro Berselli's Ambo Grigio Friuli, a single-variety Pinot Grigio from Friuli Venezia Giulia. The versatile white is always a crowd pleaser with its aromas of pear, apple and citrus, suppleness and aromatic persistence. Pair it with a cheese, charcuterie and olive board.
Available

Online

Available

In store
For a toast to Friday night: Ambasciata del Buon Vino Valpolicella Classico BIO
Ready to close out the week in style with a delicious meal and the perfect bottle of wine? With anything from roast chicken to ravioli, Ambasciata del Buon Vino Valpolicella Classico 2020 is a great choice. This highly versatile organic Valpolicella is made from a blend of the indigenous Corvina, Rondinella and Molinara varietals, which impart complexity and suppleness. It is a delicate and harmonious wine with notes of black fruit and a spicy finish.
Alessandro Berselli Signature Collection Salento Primitivo 2018 Red wine

|

750 ml

Italy

,

Puglia

Not available

Online

Available

In store
For a special occasion: Alessandro Berselli Signature Collection Primitivo
This Primitivo's unique bottle hints at the wonderful surprises inside. Produced in Salento, one of the best winemaking regions of Puglia, this red wine has a full-bodied tannic structure and pleasant light acidity that is wonderful on date night with a dish of game, a plate of fine cheeses or grilled meat. Buon appetito!
Tenuta Arbeta Langhe 2021 Red wine

|

750 ml

Italy

,

Piedmont

Not available

Online

Available

In store
For family dinner: Tenuta Arbéta Langhe Nebbiolo
When family members show up unexpectedly, open up a bottle of Tenuta Arbéta Langhe Nebbiolo—a charming and elegant red that will please everyone from the neophyte to the connoisseur. Produced from Nebbiolo, Piedmont's emblematic varietal, it reveals aromas of delicate red fruits and violet that give way to silky tannins. It is sure to impress, especially at such a great prince point!
In partnership with Alessandro Berselli – Vini d'Italia