Good or bad year, Italian wine sales are roughly a quarter of all bottles sold in Quebec, which represents an enduring affection for a country that is presently the world's number one wine producer. Their secret? Incredible production diversity.
Italy has some 377 indigenous cepages, cultivated in 408 protected designations of origin, located in every pocket of the country—from the foothills of the Alps, to Sicily's volcanic slopes. Those 377 cepages don't even include the dozens of international cepages that intermingle to form a time-honoured portrait of winemaking. You'll surely find something that suits your taste somewhere in Italy, regardless of what sort of wine you prefer: young and drinkable, fresh and lively, structured and made for cellaring, generous and fruity—it's all there waiting for you.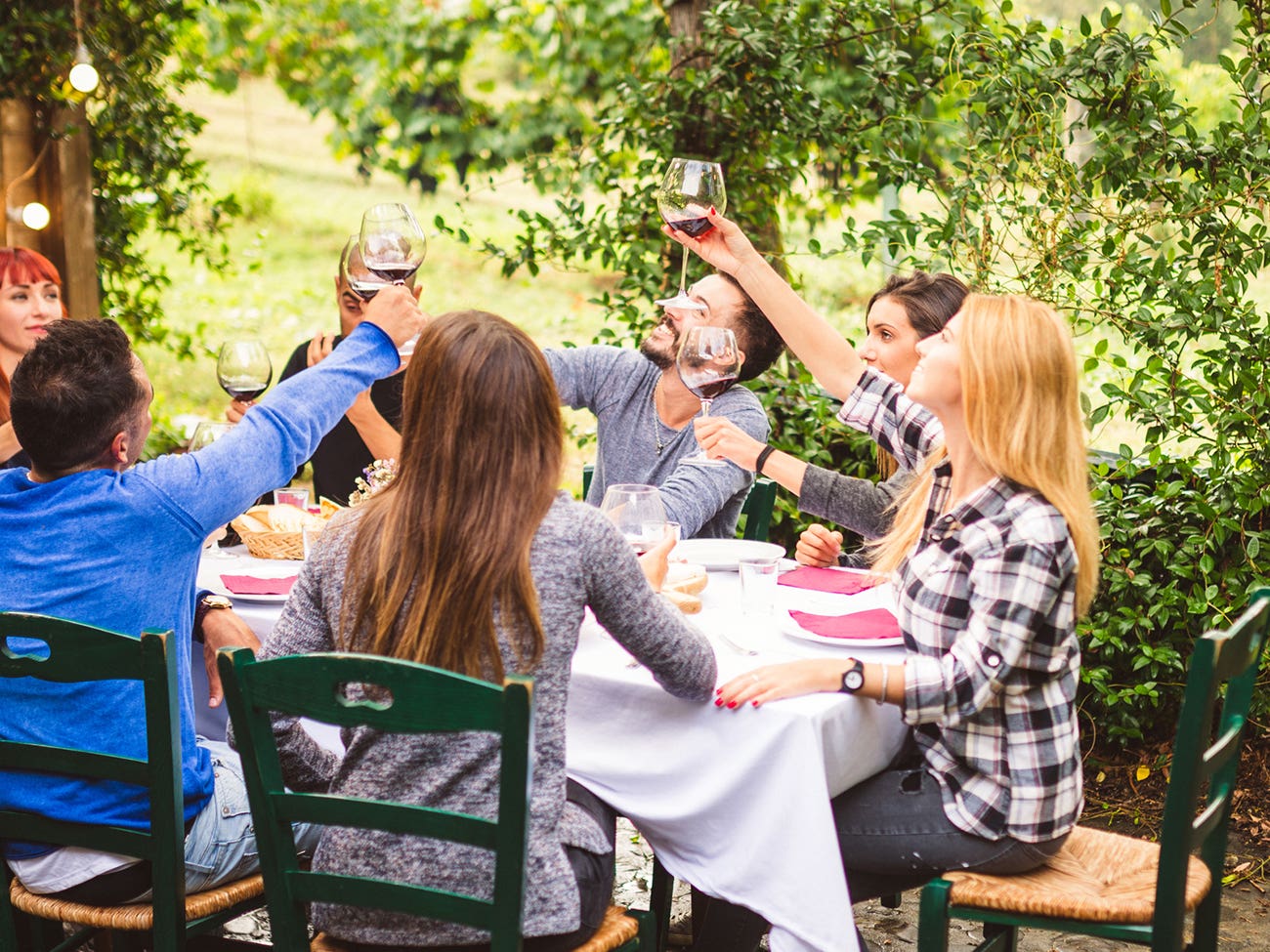 International and local: hand-in-hand
Oggi in Italia, international and local go hand-in-hand. The 1970s saw the rise of 'Super Tuscans'—vintages made from Bordeaux-native cepages mixed with traditional Italian grapes—intended to compete with Bordeaux's Grand Crus, the ultimate reference in wine excellence. Super Tuscans set Italy's reputation as an international producer by surprising and impressing critics as well as aficionados, and permitted traditional Italian vintages such as Brunello di Montalcino, Barolo, or Amarone to be noticed, and their quality improved.
Whether they be traditional or modern, Italy's great reds have incredible cellaring potential that impresses: tasting a mature Sassicaia, or a 30+ year old Barolo that's still fresh and energetic is an unforgettable experience. The wine world is constantly hunting for the new, different, unknown and unexpected, and there too, Italian wines have made their mark. All over the world, wine lovers have been seduced by better-known appellations like Super Tuscans, as well as lesser-known wines from Umbria, Sicily, Abruzzo, Alto Adige, Sardinia, or Campagna. Anyone for a glass of Teroldego or Frappato?
Vino bianco anche
Long treated with indifference, Italian white wines have in recent years begun to take their turn in the spotlight, and there is a healthy back-and-forth between international and indigenous cepages; ergo Chardonnay's huge reputation doesn't halt interest in Fiano, Verdicchio, or Catarratto. Now treated with interest and respect by winemakers, Italian whites have a lot to offer. One such white is the Soave (known at one time as merely thirst-quenching), the lightest among which have fantastic potential and surprising intensity, thanks to winemakers who have highlighted the terroir in their bottles, as well as the Garganega cepage's potential. There's certainly more to discover in terms of Italian whites!
Classics and discoveries
Our new arrival features Italy's renowned wines, and it makes its appearance this December. These new bottles showcase Italian diversity: Super Tuscans are a popular mainstay, as are other beloved appellations such as Bolgheri, Barolo and Brunello. Acclaimed wines such as Sassicaia and Ornellaia are also present. You can also raise a gorgeous glass of these Italian classics: Gaja Barbaresco, Tenuta Luce Brunello, Antinori Tignanello and Casanova di Neri Pietrad Onice. New white vintages from celebrated estates likes Marion and Borgogna are also well accounted for!