In the simplest of terms, wine is produced by a winemaker who works the vines all season long to pick the grape and turn it into wine before it is bottled and sold. However, wine production involves more than one person – especially as estates grow and require more hands. Think seasonal workers, often immigrants, without whom several estates – in Québec and elsewhere – would simply not be able to perform the various tasks involved in vine management, from spring to fall.
At the vineyard and in the cellar, there are various facets – and complexities – to wine production. Several external advisors and specialized workers may be called upon to guide production and resolve issues along the way.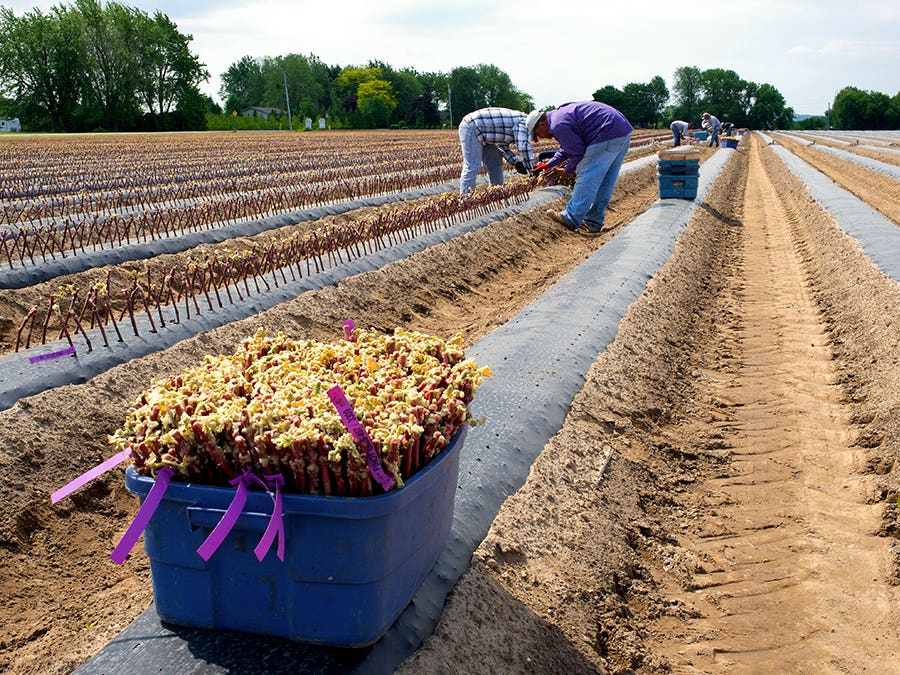 In the field
As soon as a vineyard grows, tasks are typically divided between the cellar and the vine. For the latter, the work will oftentimes fall under the head of cultivation, who is responsible for supporting the teams and managing all the field work, including experienced and novice pickers during harvest.
The viticulture specialists decide on pruning, ploughing, treatment (traditional or, as is increasingly the case now, organic or biodynamic) to protect the vine and grape from insects and fungal diseases. They are also responsible for all the stages of the vineyard, from the first buds to the end of picking. Large estates can count on specialized workers, such as tractor drivers and machine operators.
Beyond the seasonal aspect, when the time comes to plant a new vineyard or to bring a dying section back to life, soil specialists may be called upon to dig trenches to see the condition of the soil and bedrock and analyze its composition. These consultants, usually geologists or geochemists, understand the nature of the territory, its water retention and drainage capacities, its organic and nutrient content, and many more elements. Agronomists can also help assess and manage factors such as fertilizer or vegetation cover, and prevent infestations and diseases.
This information helps guide the selection of grape varieties to be planted, along with their distribution within one or several plots. Based on this data, their desires, tastes, and experience – not to mention demand – producers then call on nursery growers who have a huge variety of vines ready to be planted, with dozens of grape varieties, clones, and different rootstocks suitable for different climates and soils.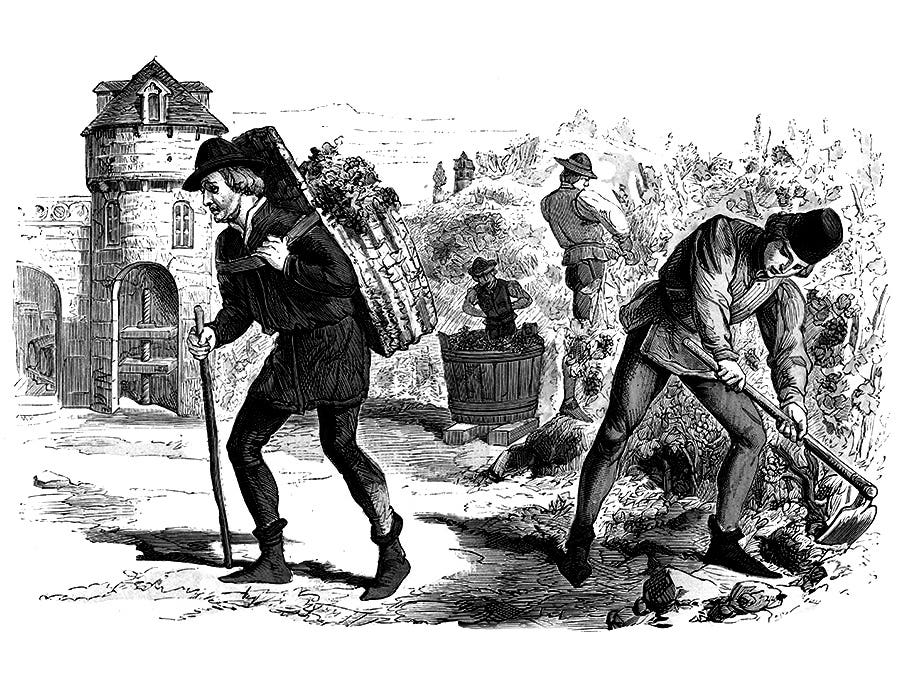 Ploughmen
Vineyard owners have long been calling on the services of external workers to work the vine. In the Middle Ages, lords and monasteries would ask neighbouring peasants to maintain and cultivate their vines. Oftentimes, these ploughmen did not take pleasure in this (unpaid) labour. In the annals of the 15th and 16th centuries, owners would regularly complain that the ploughmen would hurriedly complete the work and leave with rows or branches to plant on their own plot of land…
At the cellar
Once the grape has been picked, winemakers and œnologists, with the help of assistants and interns, then work under the supervision of a cellar master, if not the winemakers themselves. These specialists are responsible for pressing and fermenting the grapes, managing the entire vinification process, and making decisions pertaining to temperature control, racking, filtering, and various treatments such as the addition of sulfites, as well as to assembling, ageing, and bottling the wine.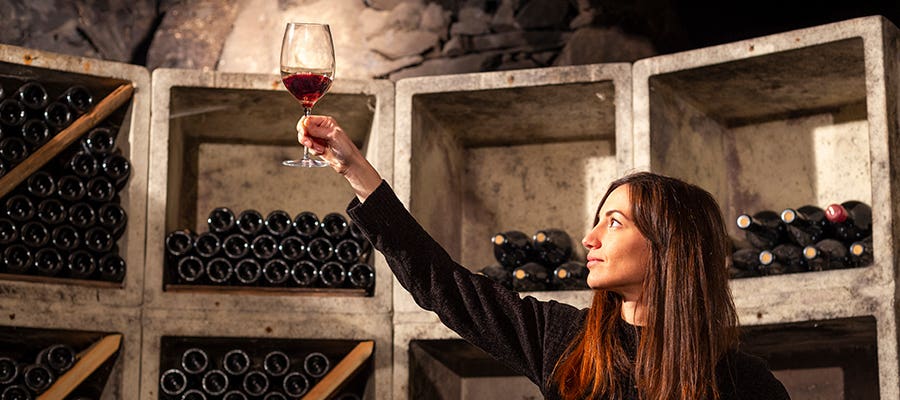 Obviously, wine doesn't just go from the vine to the bottle… that's where the coopers come in. They've been a major part of wine production for close to 2,000 years. This artisanal profession requires great precision, as wood barrels and vats must be both robust and hermetic. The type of wood (French or American oak, and sometimes even chestnut or acacia wood) and wood drying and heating methods selected have an impact on the qualities the barrel will bring to the wine.
Nowadays, the barrel is far from being the only equipment used. Wine is often kept in stainless steel vats made by specialty steel companies. It can also be kept in impressively shaped concrete vats (think the pretty, popular "eggs") or fibreglass or synthetic containers. Estates also call on potters and ceramics artisans to build large amphorae – recipients that have been used for thousands of years and are currently trending.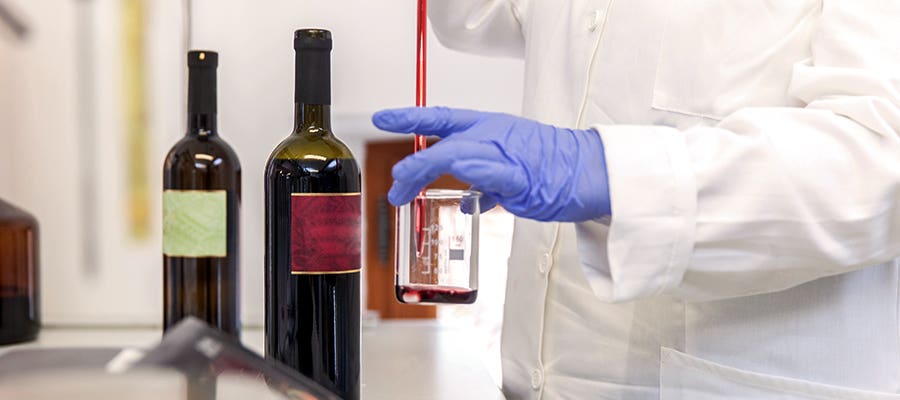 At the lab
Winemaking also involves a number or complex biological and chemical processes that continually reveal new aspects. Since one Louis Pasteur, from Jura, understood the biochemical processes behind the fermentation of the grape and its transformation to wine, winemakers have been working with œnology researchers to better understand what happens in their tanks, along with the mechanisms that govern the vines and grape ripening. Specializing primarily in biology and chemistry, these experts can play a key role in countering issues faced by winemakers. They can also help them optimize quality through a better understanding of what fosters the emergence or loss of aromas, or the microbiological phenomenon that can affect – positively or negatively – the fermentation and ageing of wine.
Historically, it was thanks to research that, at the turn of the 20th century, the phylloxera scourge was eliminated by grafting European vines to the foot of American vines, when European vineyards were at risk of extinction as a result of this sneaky pest. Still today, these researchers are fighting destructive viruses and insects that are a serious threat to vineyards worldwide. Several universities have acquired enviable reputations in wine and oenology research, including the University of California in Davis, and Cornell University in New York, as well as the French universities of Bordeaux and of Beaune, the university of Verona in Italy, and closer to home, Brock University in the Niagara region.
In practical terms, producers also call on laboratories to know acidity and alcohol levels, the number of sulfites, and many other chemical components. These analyses not only provide winemakers with a greater understanding of their wines, they are also often necessary to meet the requirements of local regulatory authorities and those from importing countries. Certain major producers even create their own labs, with their own research and development teams.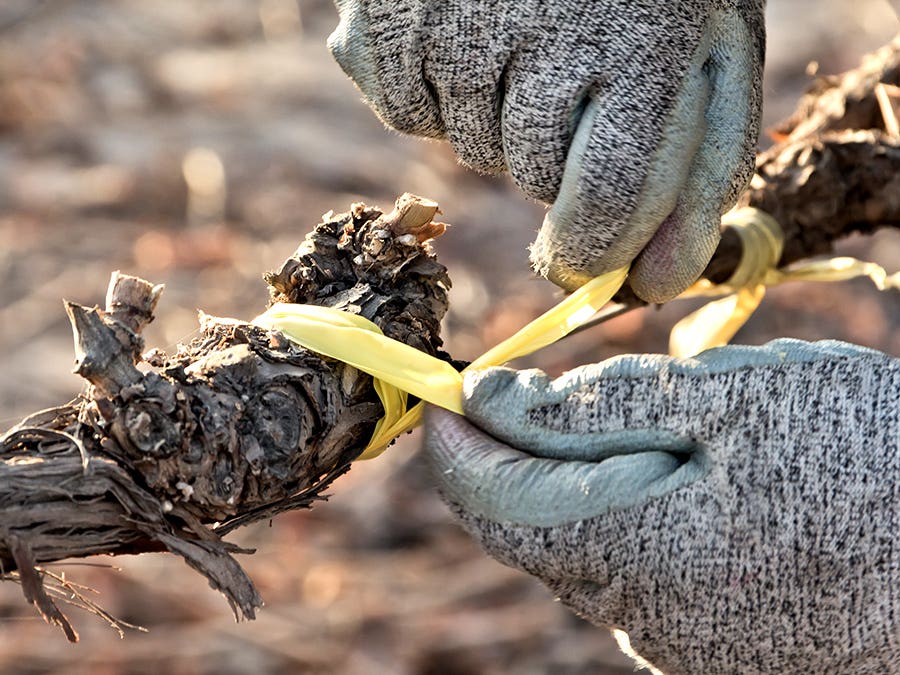 The art of grafting
Some ancient professions are now disappearing, such as that of the vine grafter. These experts are patient, with a confident hand. They can change a vine's variety with just a few chops, grafting a new fruit to the base of an existing vine. If the widespread existence of nurseries has minimized the need for such work, some winemakers swear by this approach, not only to transform an existing vine (without pulling everything out and replanting), but also to create new, sustainable vineyards.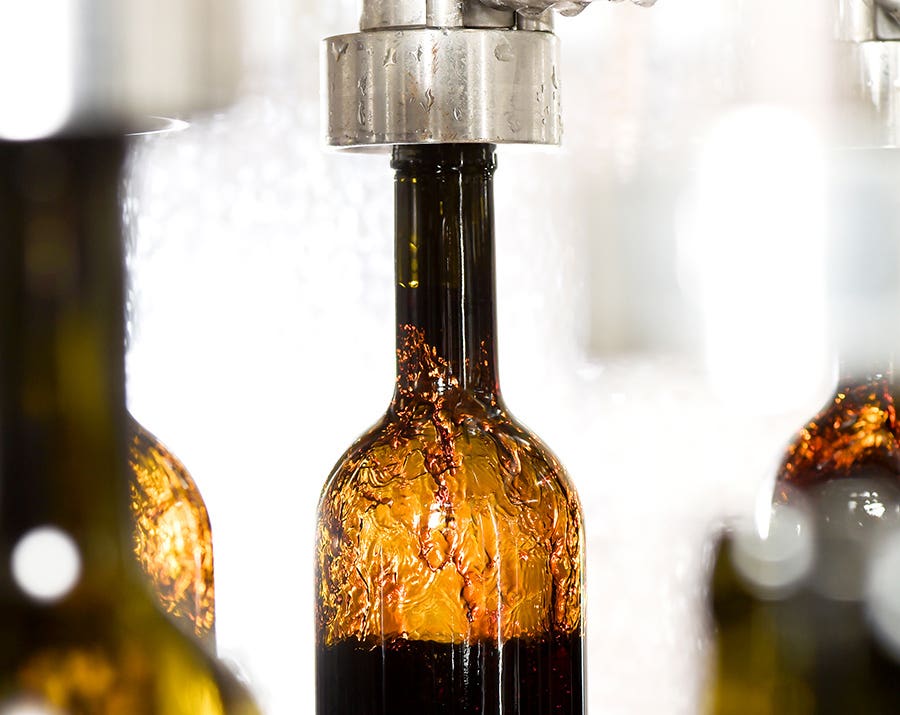 And then?
Once the wine is ready to leave the cellar, estates often call upon bottlers who come to the estate with cutting-edge mobile units to ensure consumers get a product bottled in the best possible conditions. Corking (cork, metal, glass, or synthetic) and bottle production – and of course printers specializing in label production – are also involved in the bottling process.
Once the wine is bottled, the producers turn to a whole other group of professionals: business, sales, and export professionals, importers and distributors, transport and logistics companies, sommeliers, cellarmen, and wine advisors, cellar and wine fridge specialists, and even… columnists and critics! It just goes to show that a winemaker is always in good company.
Do you know the wine professions?
Test your knowledge of the various professionals who work to bring the grape from the field to the bottle.
---
1. What is an œnologist?
a) A vinification and cellar wine-treatment specialist
b) A researcher specialized in the wine and vine field
c) A consultant who advises various estates, sometimes in different countries
d) All of the above
2. Who is responsible for planning and supervising vine work?
a) The agronomist
b) The tractor driver
c) The head of cultivation
d) The ministère de l'Agriculture regional office
3. Why do winemakers call on nursery growers?
a) To plant the trees they will eventually turn into barrels
b) To plant hedges to protect their vines from strong winds and bad weather
c) To choose flowers and bushes that attract insects that are good for the vines
d) To provide young vines (grape varieties, clones, rootstock) with new plots
4. True or false: You can study winemaking in university?
a) True
b) False
5. What are the workers who help harvest the grape called?
a) Seasonal workers
b) Hunter-gatherers
c) Pickers
d) Ore dressers
Answers: 1. d), 2. c), 3. d), 4. a), 5. c).