When the heat is on, what a relief it is to savour wines that refresh the palate and make the heat worthwhile! Portuguese Vinho Verde's fresh acidity and lightness make it a go-to for summer nights and days, on the beach or on the patio. Even though the appellation also produces reds and rosés, white wines dominate the vines—and are a sure bet for a lively and pleasant wine.
Located in the extreme north-west of Portugal, the Vinho Verde appellation produces wines that are lively (sometimes even slightly effervescent), and that frequently contain the odd few grams or so of residual sugar. Many of the appellation's winemakers work hard to highlight the characteristics of these regional grape varieties by using straightforward winemaking practices that retain the grapes' unique character.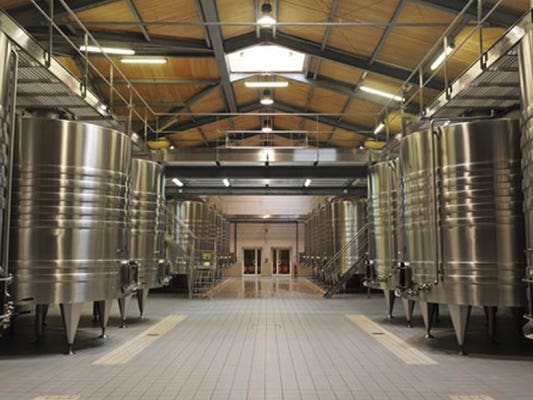 The vast majority of winemakers use cold fermentation in stainless steel vats in order to avoid malolactic fermentation, a process which also enables them to retain the wines' primary aromas and seductive acidity.
The Vinhos Verdes appellation was established in 1908, and is spread out over 35,000 hectares—15% of Portugal's total surface area. All of the appellation's nine sub-regions—Monção being the most well-known—are governed by rigorous rules that at first, may appear confusing. Without going into details, these rules are best summed up by stating that Vinhos Verdes that don't specify grape variety or sub-region cannot have more than 11.5° alcohol, and that minimum acidity levels prescribed by law should be from 4.5 to 5.4 g/L.
Vinhos Verdes and its bracing acidity go hand in hand!
All this talk of acidity might make you take pause, however it shouldn't.
These wines have an acidity that can sometimes be surprising, but is always the bearer of a welcome liveliness and freshness.
Some winemakers that advocate traditional techniques still practice pergola grape-growing, and produce table wines. This method involves vines growing anywhere they please, from fences to interlaced with trees; anywhere that can hold them is a potential host. Even though this practice makes for appealing pictures, it can be somewhat perilous in terms of grape harvesting—those picking can find themselves balancing on a ladder three feet off the ground, or with their feet on terra firma!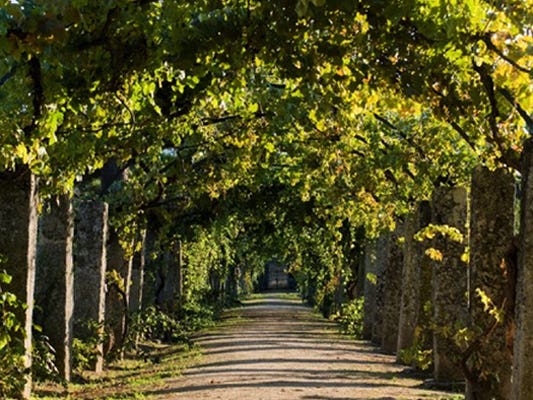 Anselmo Mendes Muros Antigos Alvarinho 2020 White wine

|

750 ml

Portugal

,

Vinho Verde

Not available

Online

Available

In store
The Vinho Verde white wine appellation includes seven recommended grape varietals and 18 authorized grape varietals. Recommended grape varietals are: Alvarinho, Arinto, Avesso, Azal, Batoca, Loureiro and Trajadura.
Alvarinho is also known as Albariño in Galicia, a region which often makes some of Portugal's finest wines, with more moderate acidity and which have a distinctive structure. These wines are an excellent option, some of which are ambitious and have cellaring potential, versus being simple thirst-quenching bottles.
Another grape varietal that is increasingly popular is the Loureiro, which is uniquely aromatic and round; such as the one highlighted beside, from an original and dynamic producer.
João Portugal Ramos Loureiro Vinho Verde 2021 White wine

|

750 ml

Portugal

,

Vinho Verde

Not available

Online

Not available

In store
Related posts
In the spectacular setting of Lake Garda, a handful of vineyards are the source of authentic and original wines. Some of Italy's most famous wines, such as the precious Amarone, are produced here. Discover this magnificent region by following the steps of the Zenato family.

Read more

Sicily is a land of contrasts where the variety of soils and climates produces a wide range of wines that will satisfy both lovers of fresh whites and sun-drenched reds. Discover the diversity of the Sicilian territory through the wines of the Cusumano family.

Read more

For over 800 years, the Ricasoli family has been at the centre of the history of one of the world's most famous wines: Chianti. Follow us on a journey through the history and wines of the Ricasoli family.

Read more