Remarkable ratatouille
There are so many versions of the Provençal dish ratatouille that it's time to return to the original recipe for inspiration. In its traditional Niçoise iteration, you'll find peppers, eggplant, zucchini, tomatoes and onions. In terms of seasoning, garlic and a bay leaf are all you need. Cooking is streamlined: Combine all ingredients in a casserole dish and place in the oven for roughly an hour. Once cooked, ratatouille is ready to be served with whatever strikes your fancy — chicken or fish, in a quiche, lasagna, or even on a pizza. What's more, it's great hot or cold!
Game meat au menu
Why not add some grilled sausages to all those gorgeous vegetables? Fall is hunting season, so why not introduce your taste buds to game meat? Deer, duck, rabbit, partridge, bison and elk are on offer in butcher's shops, and often at many food stores. Throughout Quebec, there are also game farms, where you can visit the grounds and buy directly from the farmer.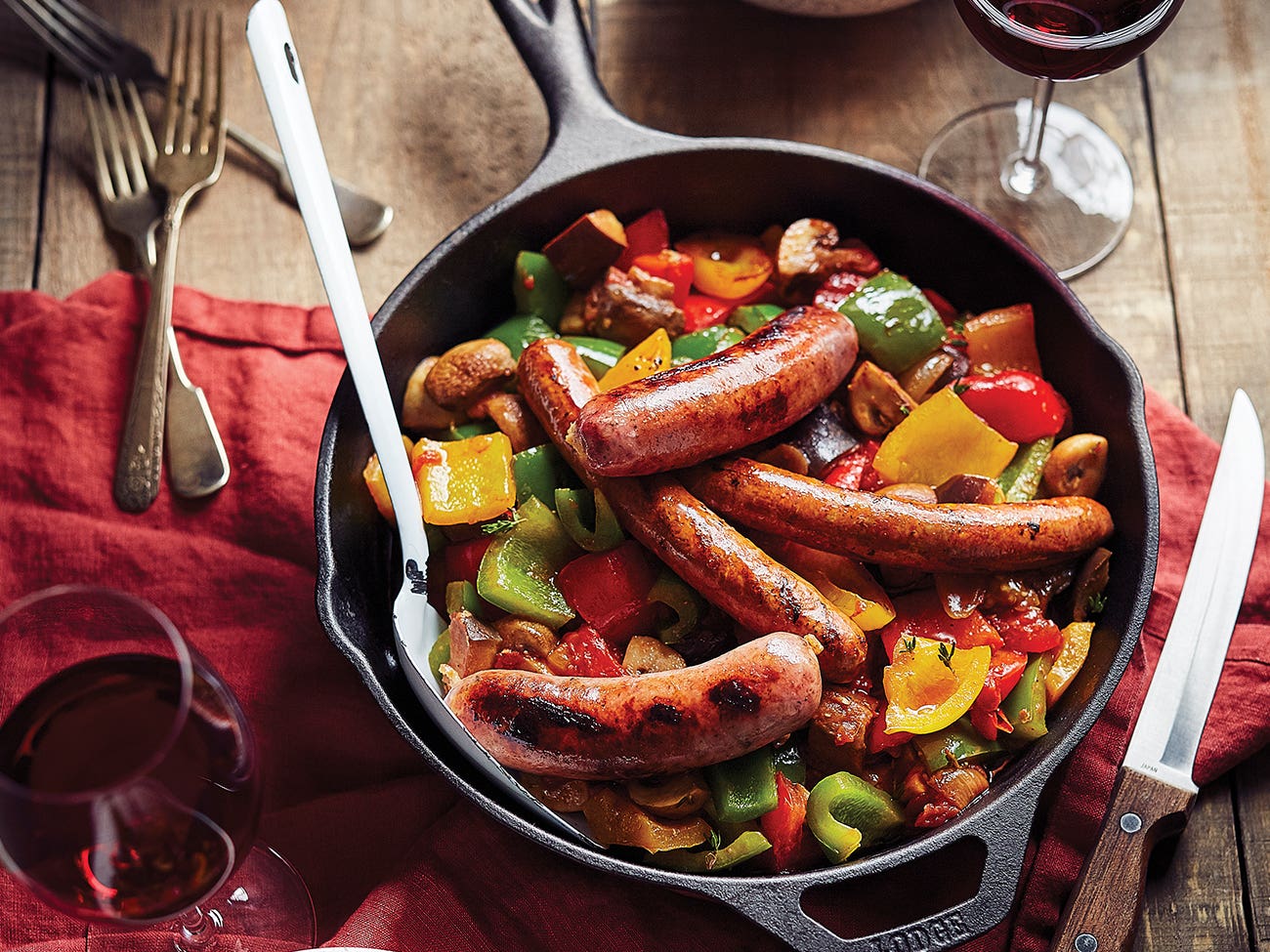 Sausages and ratatouille
Preparation: 10 minutes
Cooking: 20 minutes
2 servings
Ingredients
30 mL (2 tbsp) oil
60 mL (1/4 cup) onion cubes
1 small clove garlic, chopped
250 mL (1 cup) mushrooms, quartered
250 mL (1 cup) eggplant cubes
250 mL (1 cup) yellow-pepper cubes
250 mL (1 cup) green-pepper cubes
250 mL (1 cup) diced tomatoes and their juice
15 mL (1 tbsp) chopped fresh oregano
5 mL (1 tsp) chopped fresh thyme
Salt and pepper
2 duck sausages
4 small Merguez sausages
Directions
Preheat oven to 190°C (375°F).
In a large ovenproof frying pan, warm half the oil for one minute.
Sauté the onion and the garlic for one minute
Add mushrooms, eggplant and peppers.
Cook for one minute. Add tomatoes, herbs and seasonings to make ratatouille.
In another frying pan, fry sausages in oil over high heat until golden.
Add sausages to ratatouille and place in oven for 15 minutes or until sausages are cooked through.
Serve sausages on a bed of warm ratatouille.
Tip
For ratatouille perfection, make sure you choose fresh, ripe vegetables and quality olive oil. First, cook chopped onion and garlic until tender and golden brown. Then, add the rest of the vegetables after you've cut them into equal-sized pieces. Ensuring that all the vegetables are the same size means they'll cook more evenly and have a melt-in-your-mouth texture without being too mushy. If you have the time, sweat your eggplant first to remove any bitterness.
What to drink with this ratatouille?
Dishes cooked low-and-slow like ratatouille use their cooking time to fully develop flavours, and become slightly caramelized. To echo the delectable flavours and aromas cultivated during cooking, pick a wine that has the Aromatic and Robust taste tag. A red blend that has a lot of Grenache is a great choice, because it's a grape variety that evokes the Mediterranean sun, and has aromas of dried herbs – just like that outstanding ratatouille you just made! A marvellous match for the game meat sausage is a more intense red, such as an aged and full-bodied Chilean Cabernet Sauvignon, whose sophistication will highlight the roasted vegetables.
Available

Online

Available

In store
Errazuriz Cabernet Sauvignon Aconcagua Alto 2019 Red wine

|

750 ml

Chile

,

Aconcagua

Available

Online

Available

In store
Available

Online

Available

In store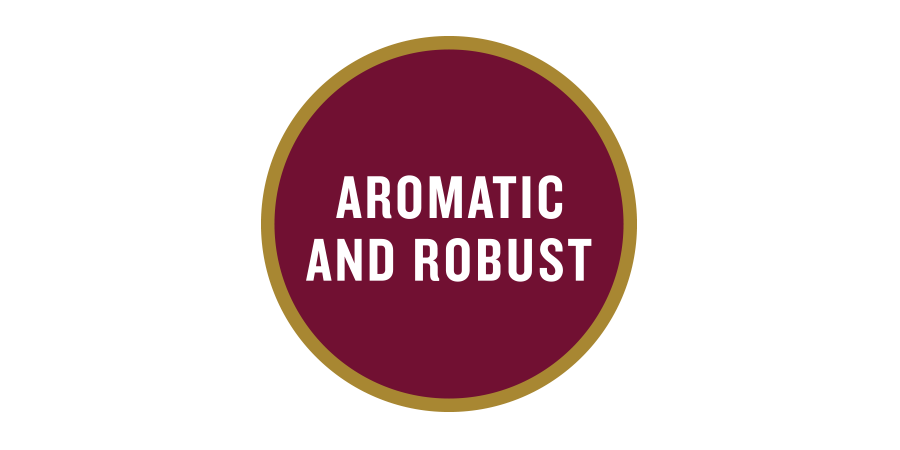 With their intense colour, these full-bodied wines exude powerful and complex fruit and spice aromas, occasionally accompanied by woody notes. They have good tannic structure and a velvety mouthfeel. They are delicious served with grilled beef and game.