To say goodbye to this peculiar year, get inspired by Italian-style celebrations with your immediate family. A gastronomic journey through this magnificent land, its most beautiful regions, its fragrances and exceptional quality wines that will leave a lasting impression.
---
"Vini per tutti"
When the Ancient Greeks settled southern Italy, they called it Oenotria, meaning land of wine, because of the abundance of vines. Sun-drenched islands from Sardinia and Sicily to Piedmont at the foot of the Alps, in which vines take root with their incomparable native varietals and international varietals perfectly adapted to local terroirs.
Still wines, festive bubblies, sweet dessert wines, bitter amaro, fresh rosé to start a meal, the heat of a spirit to end the night… there seems to be a beverage for every occasion, and Italians are very good at creating them! The holiday period is conducive to hearing things such as: "Time to spoil myself!", "Aw, you shouldn't have!" or "You know me so well!", definitely a time to receive and spread some joy. With a product offering so diversified, qualitative and for all budgets, Italy allows you to travel and enjoy the dolce vita in the comfort of your own home.
Let's eat!
The Italian joie de vivre starts around the kitchen island and the oven. With a befitting musical soundtrack, let's start cooking, with a glass of the vibrant Alois Lageder Riff in hand. Let's chop, taste, talk and rectify the seasoning. Supper will taste great! Come on, let's go, time to get all dressed up.
When everyone looks their best, it's aperitif time! The chilled Mionetto Prosecco awaits. Its bubbles and its freshness will awaken your taste buds and perfectly complement the prosciutto and melon bites, without forgetting smoked salmon blinis, that have nothing to do with Italy, but are so tasty with this sparkling wine.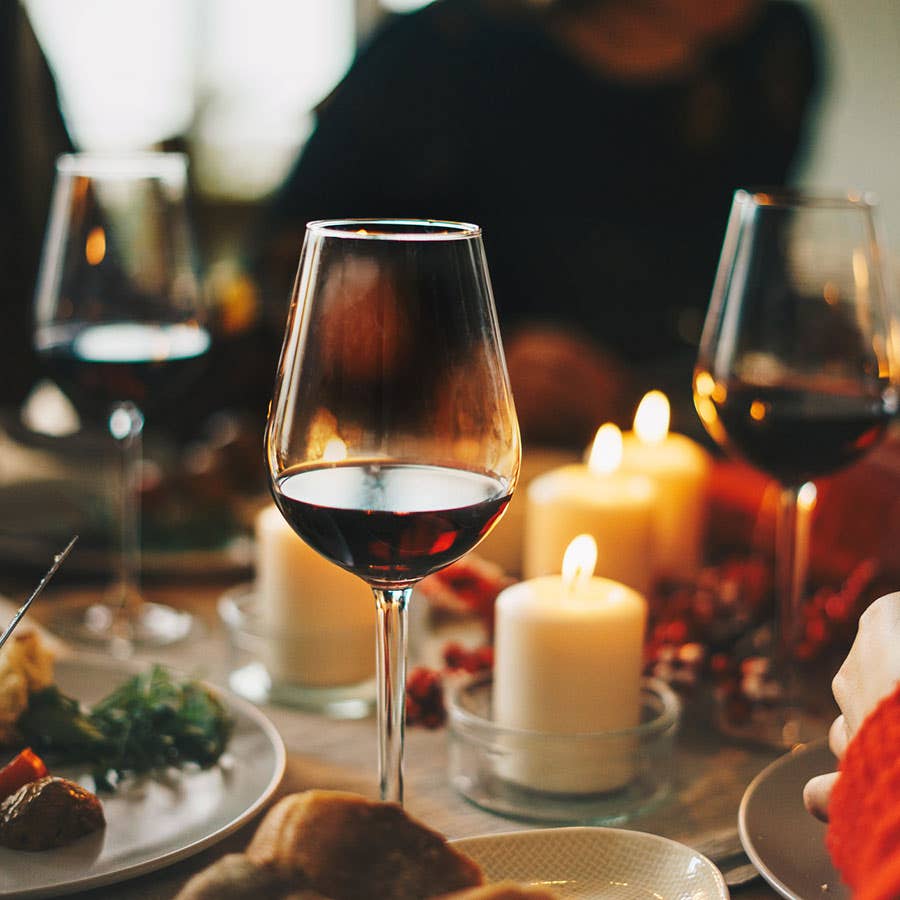 The "primo piatto" (first course) is served, let's all sit down at the table! The pasta is al dente and the "alla Bolognese" sauce brings out the best of the Pian delle Vigne Rosso di Montalcino from the renowned Antinori estate. The atmosphere is festive, that's the reward, we did great in the kitchen!
The aromas from the ''secondo piatto'' are irresistible in the house, and the second bottle of red is in a decanter. Along with its side of meat arancinis, the "bistecca alla Fiorentina" (Florentine steak) is magnificent and the Guado Al Tasso Il Bruciato Bolgheri cuvee from Antinori is in everyone's glass. Everything's perfect, isn't this the most amazing meal in town?
Of course, let's save some room for the "dolce" (dessert). There is a beautiful fruit centerpiece on the table, along with tiramisu for those with a sweet tooth, and ''caffè corretto'' adds to the experience. Italians love to ''correct'' their coffee with alcohol, and Vecchia Romagna, an Italian brandy, is never very far.
Much more than a beverage, for Italians, wine is an art of living. The evening has brought smiles to everyone and reconnected us with what really matters: pleasure and family. And how about stretching our legs now? Let's go for a walk and have a look at all the beautiful Christmas decorations!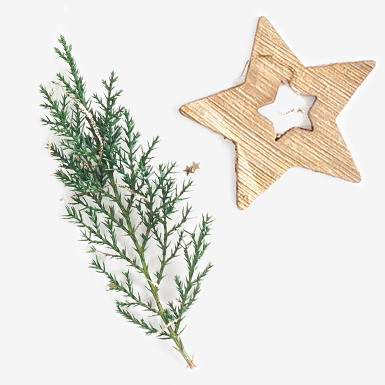 Invite Italy to your celebrations
Recognized for their quality and diversity, Italian wines offer an incomparable choice for every taste and every budget. Must-haves for your holiday feasts!
Discover
all our Italian products
---
This article was written in collaboration with Antinori, Alois Lageder, Mionetto and Montenegro estates.