Fish tastic!

Are you familiar with salt crusting? It's a simple, unique and delicious way of preparing meat or fish. Our recipe calls for a whole fish covered in an egg-white-and-salt crust. When camping, simply prepare your fish, place it on a cooking tray over an open fire, cover it and you're done! You and your fellow campers will be delighted with the tender and flaky fish hiding beneath the humble salty crust. For an extra-special meal, garnish with toasted nuts, fried parsley and a yogourt-and-lemon sauce. A successful meal, guaranteed!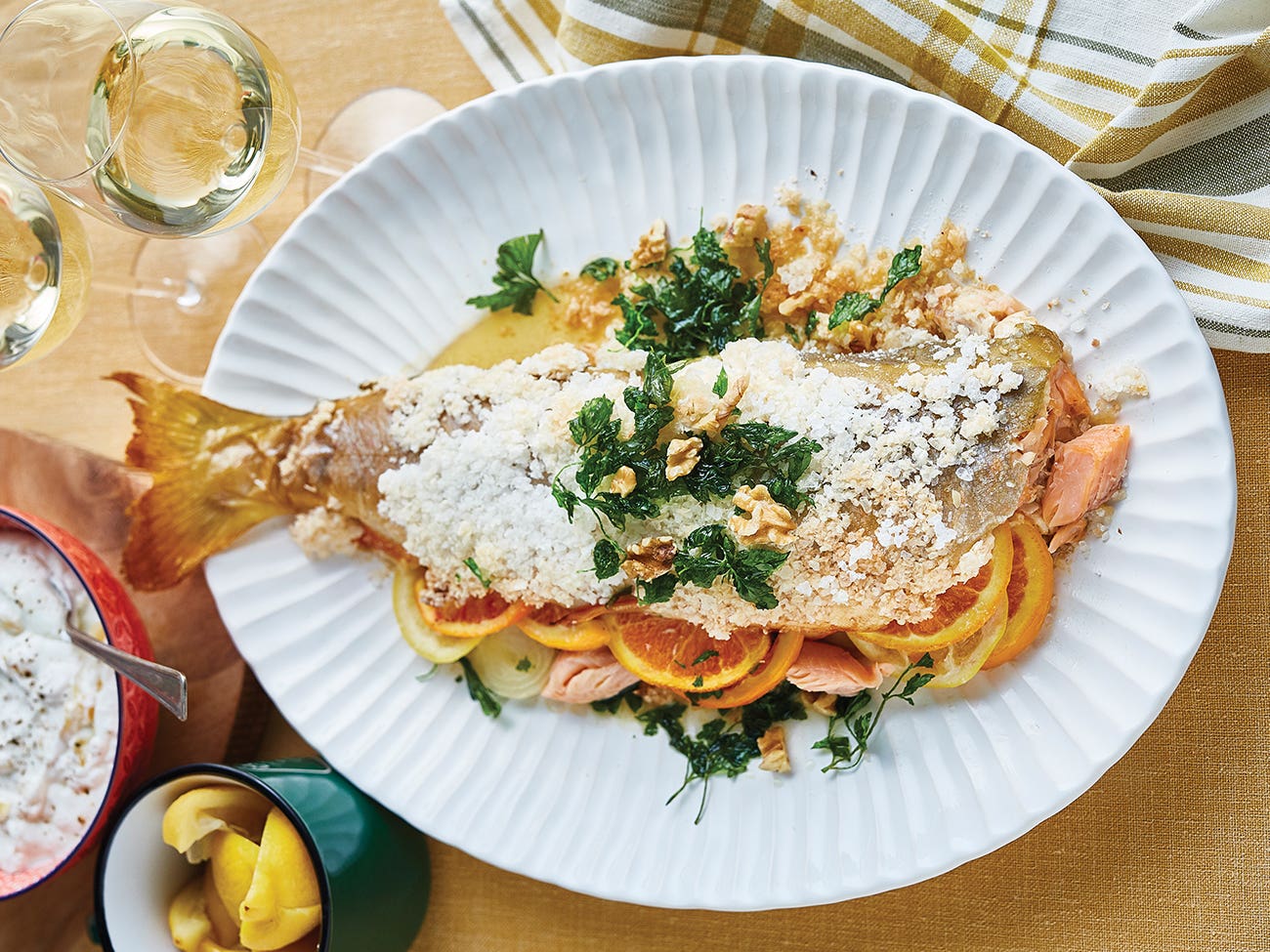 Salt-crushed salmon
Preparation: 35 minutes
Cooking: 40 to 45 minutes
Cost per serving: About $12.50
8 servings
1 whole salmon (or Arctic char) about 2.5 kg (5.5 lb), cleaned and scaled
2 medium onions, sliced
1 lemon, washed and sliced
1 orange, washed and sliced
1 L (4 cups) kosher salt
9 egg whites
500 mL (2 cups) plain yogourt
2 candied lemons, finely chopped
250 mL (1 cup) olive oil
250 mL (1 cup) walnuts, coarsely chopped
250 mL (1 cup) Italian parsley
Freshly ground pepper
1. Preheat the oven to 220°C (425°F). 2. Open the fish cavity and stuff it with the onion and citrus slices. 3. Let rest at room temperature for 20 minutes.
4. In a food processor bowl, combine the kosher salt and egg whites, and pulse until a light paste, about 30 seconds. 5. On a baking sheet, spread a layer of the salt paste to a thickness of about 1.5 cm (3/4 in) in the shape of the fish. 6. Place the fish on top and cover completely with the rest of the paste. 7. Make sure there are no gaps.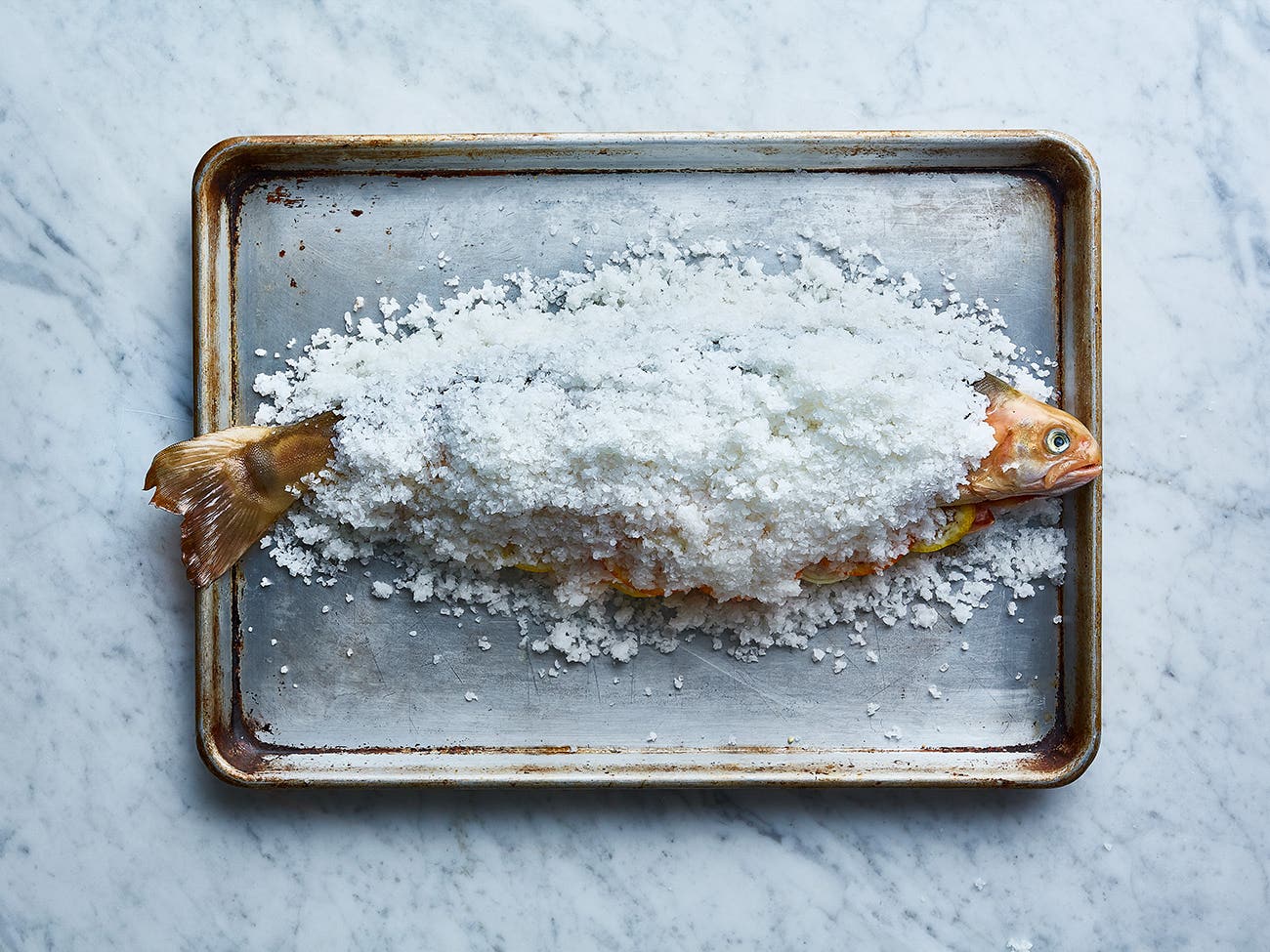 8. Bake for 25 to 35 minutes, or until a thermometer inserted into the thickest part of the fish reads 48°C to 51°C (120°F to 125°F). 9. In a bowl, mix together the yogourt and candied lemon. Season with pepper and set aside. 10. In a skillet on medium-high, heat the oil. 11. Lightly brown the walnuts and transfer to a bowl. 12. In the same skillet, fry the parsley and then stir it into the fried walnuts. 13. Set aside. 14. Take the fish from the oven, break the salt crust with a wooden spoon and carefully remove the fish from it. 15. Serve with the yogourt sauce and garnish with the walnut-parsley mixture.
What to drink with this salmon?
Salmon is a fish that has a delicate flavour and moist texture. White wines bearing the Fruity and Vibrant taste tag will present a nice contrast to salmon's richness. This recipe has flavours of lemon and orange, which are divine when paired with wines that have citrus notes — including some Bordeaux and blends that have a high percentage of Sauvignon. Wine made using the Galician region's Albarino grape (native to the Spanish northwest) are known for their freshness and expressiveness — two characteristics that are a perfect pairing with this salmon.
Paco & Lola Rias Baixa 2021 White wine

|

750 ml

Spain

,

L'Espagne Verte

Not available

Online

Available

In store

Available

Online

Available

In store

Humberto Canale Sauvignon Blanc 2018 White wine

|

750 ml

Argentina

,

Patagonia

Not available

Online

Available

In store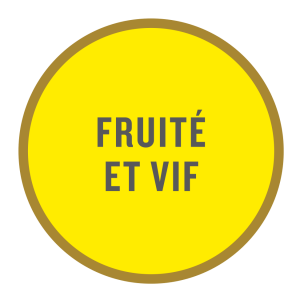 These dry wines have a nose of exotic fruit and citrus aromas, while having a rich taste on the palate. They get a pleasant liveliness from their acidity. They are a nice accompaniment to fish and seafood.
DISCOVER OUR WINE-FOOD PAIRING IDEAS FOR DES REPAS D'AUTOMNE AUTOUR DU FEU:
Photos: David De Stefano