Easy-bake bread
Today's gourmets like to challenge themselves by making their own bread. The recipes are endless and are just begging to be demystified. To begin, pick a simple recipe! We suggest this delicious fig-and-nut bread with a secret ingredient: red wine! The wine gives it gorgeous colour and really accentuates the flavours of raisins and toasted nuts. If you want, you can replace the raisins with other dried fruits such as cranberries, raisin or pears.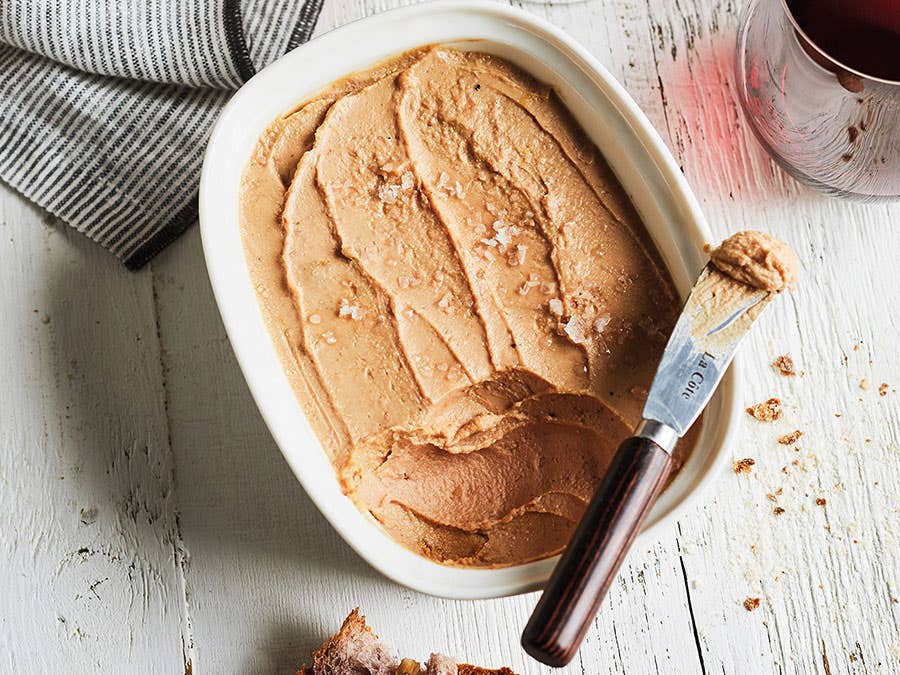 Terrines and pâtés
We suggest serving this bread with a chicken-liver pâté flavoured with shallots, garlic, thyme and chives. Oh, and brandy! The perfect spread to really make your homemade bread pop. You could also serve a selection of terrines and cheeses — the ideal treat after an afternoon outdoors!
Homemade red-wine bread
Preparation: 15 minutes
Resting time: 2 hours
Cooking: about 45 minutes
Cost per loaf: about $6.00
Makes 1 large loaf
Ingredients
1 L (4 1/4 cups) unbleached all-purpose flour
10 mL (2 tsp) salt
180 mL (3/4 cup) warm water
180 mL (3/4 cup) red wine
45 mL (3 tbsp) honey
10 mL (2 tsp) dry yeast
125 mL (1/2 cup) toasted walnuts
125 mL (1/2 cup) dried figs, sliced (you can replace the dried figs with raisins or other dried fruit like cranberries, dates, pears).
Preparation
1 Mix flour and salt. Set aside.
2 Mix water, wine, honey and yeast. Let rise.
3 Add flour mixture, nuts and figs.
4 Knead until dough feels elastic.
5 Cover and let double in volume (about one hour) in a warm and moist area.
6 Shape into loaf and place on a baking sheet lined with parchment paper.
7 Cover and let double in volume (about one hour).
8 Thirty (30) minutes prior to baking, preheat oven to 260ºC (500ºF).
9 Score top of dough and place in the oven.
10 Bake for 5 minutes, then reduce temperature to 200ºC (400ºF).
11 Continue baking for another 30 minutes or until crust is golden brown.
What to drink with this red-wine bread?
Domaine de Gournier is a rosé that's ravishing as an aperitif! With delicate notes of raspberry, strawberry and spice, it's the ideal wine to serve with chicken-liver pâté. Another apt choice is Aranleón Blés Crianza, a red with subtle hints of spice and bold aromas of red and black fruit (cherries and plums). We also love Bâtonnier Domaine du Ridge, a smooth red that pairs beautifully with a terrine and cheese spread.
Not available

Online

Available

In store

Not available

Online

Available

In store

Domaine du Ridge Le bâtonnier 2020 Red wine

|

750 ml

Canada

,

Quebec

Available

Online

Available

In store