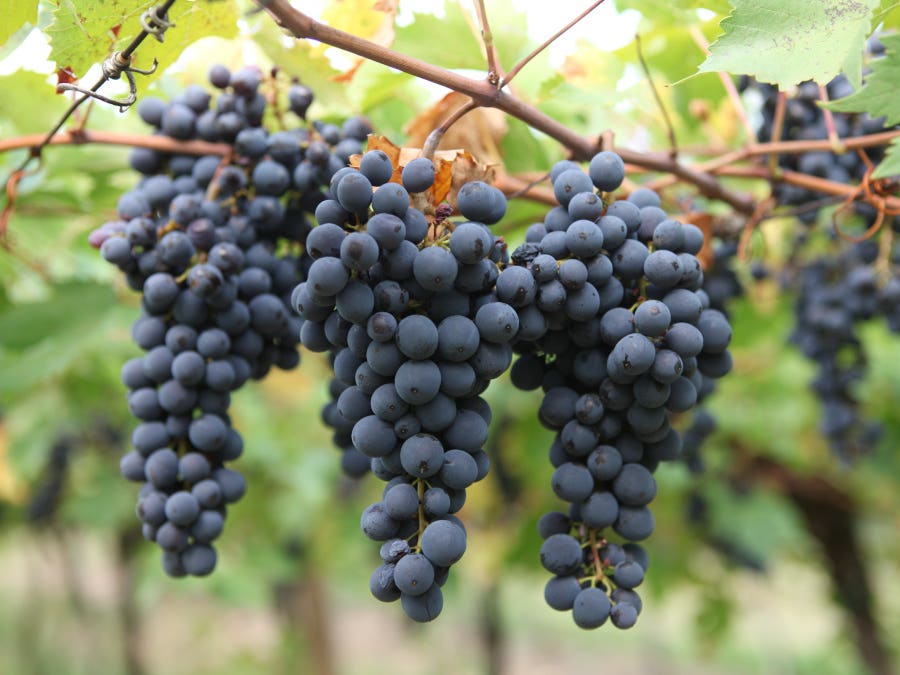 Veneto
Among Veneto's many highlights are its tourist attractions. From Romeo and Juliet's Verona to Venice La Serenissima and its Piazza San Marco, this mythical region abounds with historical treasures. But did you know that it is also the birthplace of one Italy's most prestigious wine regions?
Lying just northeast of Verona, Valpolicella extends eastward to Soave and westward to Bardolino, near Lake Garda. There, farmers have tended to their vineyards since as far back as ancient Greece. Rooted in both Latin and Greek, the Valpolicella name means valley of many cellars. Since 1990, Valpolicella reds have been protected under the Denominazione di origine controllata (DOC) designation system.
Valpolicella's four varieties—corvina, rondinella, molinara and corvinone—are approachable and only slightly tannic with a wonderful fruity feel and pronounced acidity. They pair perfectly with a range of Italian classics, including poultry dishes. When heartier meats are on the menu, generous and aromatic Ripasso- and Amarone-type wines are your go-to.
Bolla Valpolicella: tradition and innovation
For over 135 years, the Bolla winery has been driven by a passion for wine growing. Passed down from generation to generation, Bolla's mastery produces authentic and reasonably priced wines that showcase the terroir. Blending tradition and innovation, Bolla wines truly reflect the region's savoir-faire.
Bolla Valpolicella Classico
Often compared to Beaujolais, this lighter offering is a fantastic aperitif. Toast over a cheese and charcuterie board or roast chicken for dinner.
Available

Online

Available

In store
Bolla Valpolicella Ripasso Classico Superiore
This finer Ripasso will elevate any braised meat and pairs elegantly with mushroom risotto and aged cheeses. With its rich and spicy aromas of cinnamon and jammy red berry notes, it's ready to drink now and can lie in a cellar up to five years following the vintage.
Not available

Online

Available

In store
Folonari Pinot Grigio Delle Venezie
This white is matured in stainless steel vats to emphasize its freshness. In pinot grigio's typical light yellow hue, the wine is dry, light and lively and bursting with floral flavours. Very versatile and easy to drink, it's a great match for grilled calamari, a summer salad and even pasta in a pesto or cream sauce.
Available

Online

Available

In store
Folonari Ripasso Valpolicella Classico Superiore
This more complex red releases an intense bouquet of jammy fruits and spices. Dry and medium-bodied, it will take you by surprise with its suppleness and mocha, spice and berry notes that culminate in a complex and persistent finish. If you prefer, wait up to four years following the vintage.
Available

Online

Available

In store
Folonari Valpolicella
With its lovely acidity, this delicate red stands out for its notes of spices, florals and red berries. It makes a delightful duet with a typically Italian dish such as pizza, pasta or eggplant parmigiana.
Available

Online

Available

In store
Tuscany
Chianti—Italy's emblematic red—is produced in the Tuscan region of the same name, in a strictly defined area between the provinces of Florence, Siena, Arezzo, Pistoia, Pisa and Prato. Is there are more famous Chianti than Melini's iconic Chianti Fiasco in its wicker basket? Today, the winery relies on innovative methods to preserve the essence of Tuscany with a contemporary touch. In perfect harmony with modern gastronomy, Melini wines embody the opulence and rich landscape of Tuscany. Always a perfect for your get-togethers!
Melini Chianti bio
This Chianti's light garnet hue exudes subtle aromas of fresh and dried cherries. Dry and medium-bodied with balanced acidity, it brims with red berry flavours and spicy and floral notes. Versatile and easy to drink, it will bring a little something extra to your everyday pleasures.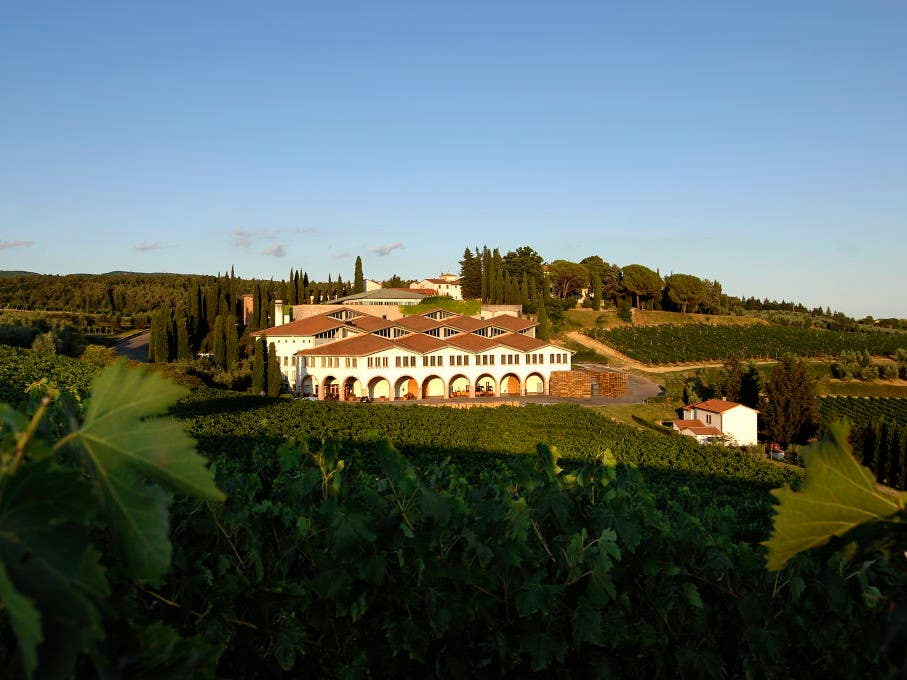 More to discover
Umbria - Melini Orvieto Classico
This Umbrian blend of white varieties has aromas of peach and white fruit with a finish that features vibrant nuances of citrus and minerality. Serve it very cold, ideally with seafood, creamy pasta or a fresh salad.
Available

Online

Available

In store
Trentin-Haut-Adige — Bolla Retro Valdadige
This Valdadige white is from Italy's northernmost region, Trentino-Alto Adige, which produces tremendous pinot grigio. Pale yellow in colour and light-bodied, it radiates aromas of granny smith apple, citrus and white flowers with nice acidity and a delicate finish. Spot on for your apéro, as well as with shellfish and white meat dishes.
Available

Online

Available

In store
In collaboration with Vins Dandurand