Little pieces of sunshine
Here's a decadent dessert that Mom won't be able to resist: lemon-limoncello squares! On top of being melt-in-your-mouth delicious, they'll look absolutely stunning on your traditional Mother's Day brunch table! Since they take up to two hours to set, we recommend making them the night before your big event.
Gourmet liqueur
Lemon liqueur is a great ingredient to cook and bake with, and it's especially delicious in desserts. Cakes, mousse, mille-feuilles pastries, popsicles, fruit salad… you can add it to almost any dessert! Are you a die-hard foodie? Try topping your lemon bars with limoncello cream. Sublime!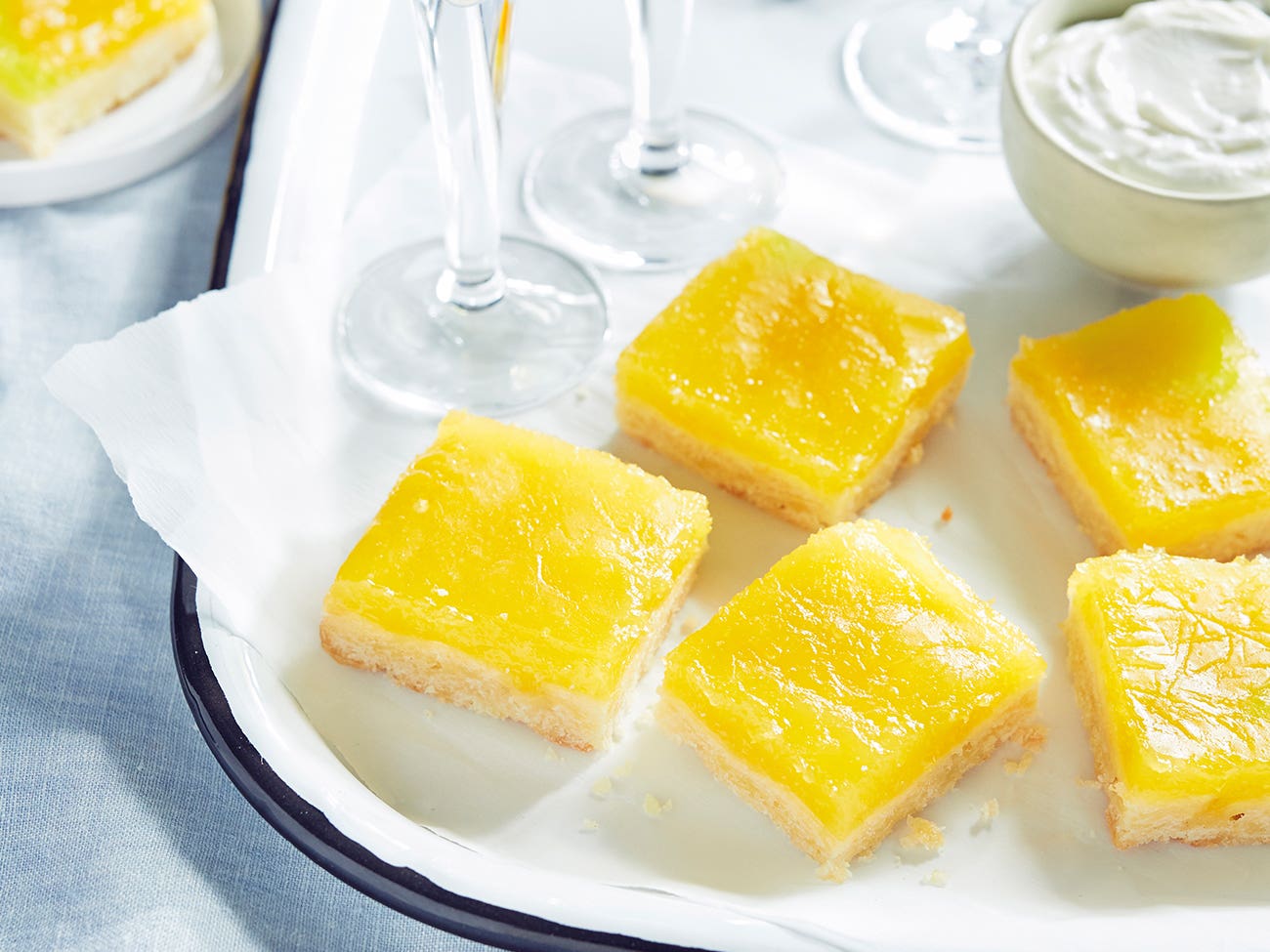 Lemon and Limoncello Squares
Preparation: 30 minutes
Baking time: 30 minutes
Cooling time: roughly 2 hours
Cost per serving: About $1.50 per square
Makes 16 small squares
What to drink with these lemon bars?
Lemon liqueur is at the top of the list when it comes to what to drink with these squares. Italian tradition says the liqueur should be chilled and served as a digestive, but it can also be enjoyed as an aperitif, neat, or in a cocktail. Another magnificent match is a Fruity and sweet Muscat from Piémont. Muscat is Asti's flagship grape variety, and a bottle of Spumante or another, similar naturally sparkling ("pearl") wine would also pair nicely with this dessert. Anything with fine bubbles and freshness is a great way to end a meal. The lush texture of ice wines makes them a dessert staple, and served here, they would highlight the creaminess of the bars. There are just so many great Quebec-made products to choose!
L'Orpailleur 2018 Ice wine

|

200 ml

Canada

,

Quebec

Not available

Online

Available

In store

Not available

Online

Available

In store
Photos: Maude Chauvin and David De Stefano (recipes)