Clementine flavoured vodka
In recent years, Quebec's passion for vodka has taken off, particularly because local producers have created so many excellent examples. A popular ingredient in cocktails, this spirit is also well known for its great versatility. If you have a vodka-lover in your circle of friends, surprise them with a bottle of vodka flavoured with clementine. Its pleasant citrus flavour will add a delicate fruity note to their cocktails.

How to make flavoured vodka
To make this spirit, choose a neutral-tasting vodka so that the clementine flavour can take centre stage. Simply boil the freshly squeezed juice of five or six clementines with 1/2 cup (125 mL) of sugar and 1/4 cup (60 mL) of lemon juice. Let cool, then add 4 cups (1 litre) of vodka and leave to macerate in the refrigerator for two weeks. Pour into a retro-looking bottle and there you have it – an original gift that's sure to please!
Available

Online

Available

In store

Distillerie Artist in Residence Vodka

|

750 ml

Canada

,

Quebec

Available

Online

Available

In store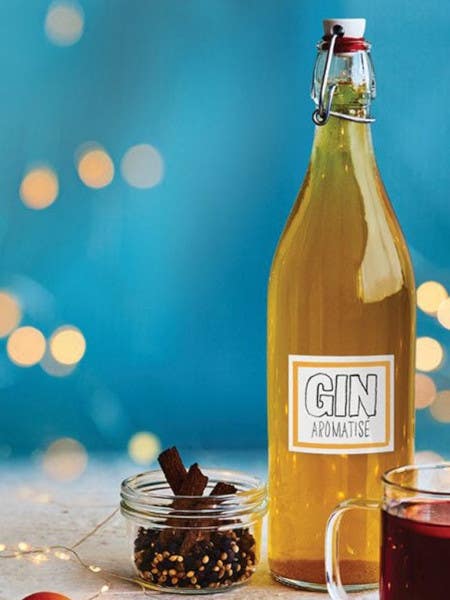 Set of homemade aromatics
What spices should you use?
To create aromatic sachets, all you need are a few spices and a bit of creativity. You can create many flavour combinations by gathering together different herbs and spices. Laurel, juniper berries, rosemary, coriander, cardamom… there are so many options! If you're a decent cook, simply follow your instincts. For newbies, there are many recipes available online that will help you put something together. Once you've selected your spices, put them into a bottle, then add the spirit. Let the mix macerate for at least 24 hours, but if you want a stronger flavour, leave the bottle to infuse for several days. Strain the mixture before serving.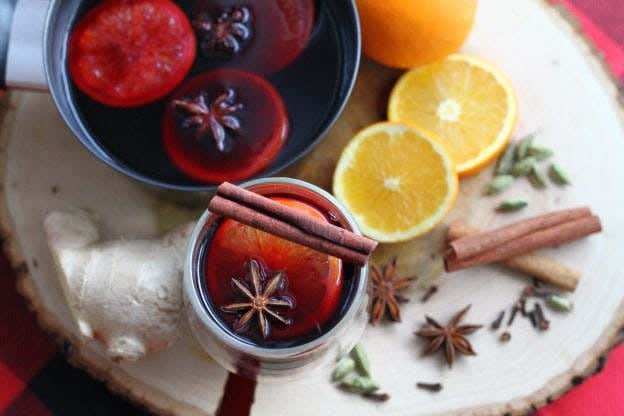 Mulled wine spices
Mulled wine has become a must during the holiday season. Gener­ally prepared with red wine, spices and honey, it can also be made with cider. If you're looking to offer a one-of-a-kind gift, why not make your own spice mix? Simply put together some pretty sachets containing the main spices used to make it, such as cloves, cinnamon sticks, and star anise. For a final touch, dress up the sachet with our mulled wine recipe and you're done!
Which wine should you use
There's no need to get the finest vintage to make this recipe. However, you should avoid more tannic wines, like Malbecs and Cabernet Sauvignons. Opt instead for a wine marked with a "Fruity and Light" taste tag, since it will allow more room for the subtle aromas of the spices to come through. A large-format bottle is also a great option. During this time of festive get-togethers, these larger formats are practical and economical – perfect for serving a crowd! And lastly, present the selected bottle with the sachet of spices tied around the neck for a delightful gift guaranteed to please!
Available

Online

Available

In store

Available

Online

Available

In store