Tomato tart
No one's saying tomato sauce isn't great, but you can also make incredible tomato tarts! Here, we've used commercial phyllo but pâte brisée works fine too. We added extra flavour and flair with cheese and fine herbs – or you can add black olives or anchovies.
A bouquet in the bouquet
Red and rosé wines often mention flower notes. For example, rose (in S. de la Sablette), peony or violets. White wines often have white-flower notes like acacia, camomile, lime or orange blossom. Aside from floral notes, a single wine can feature many other delightful aromas like fruity, mineral, herbal and spicy.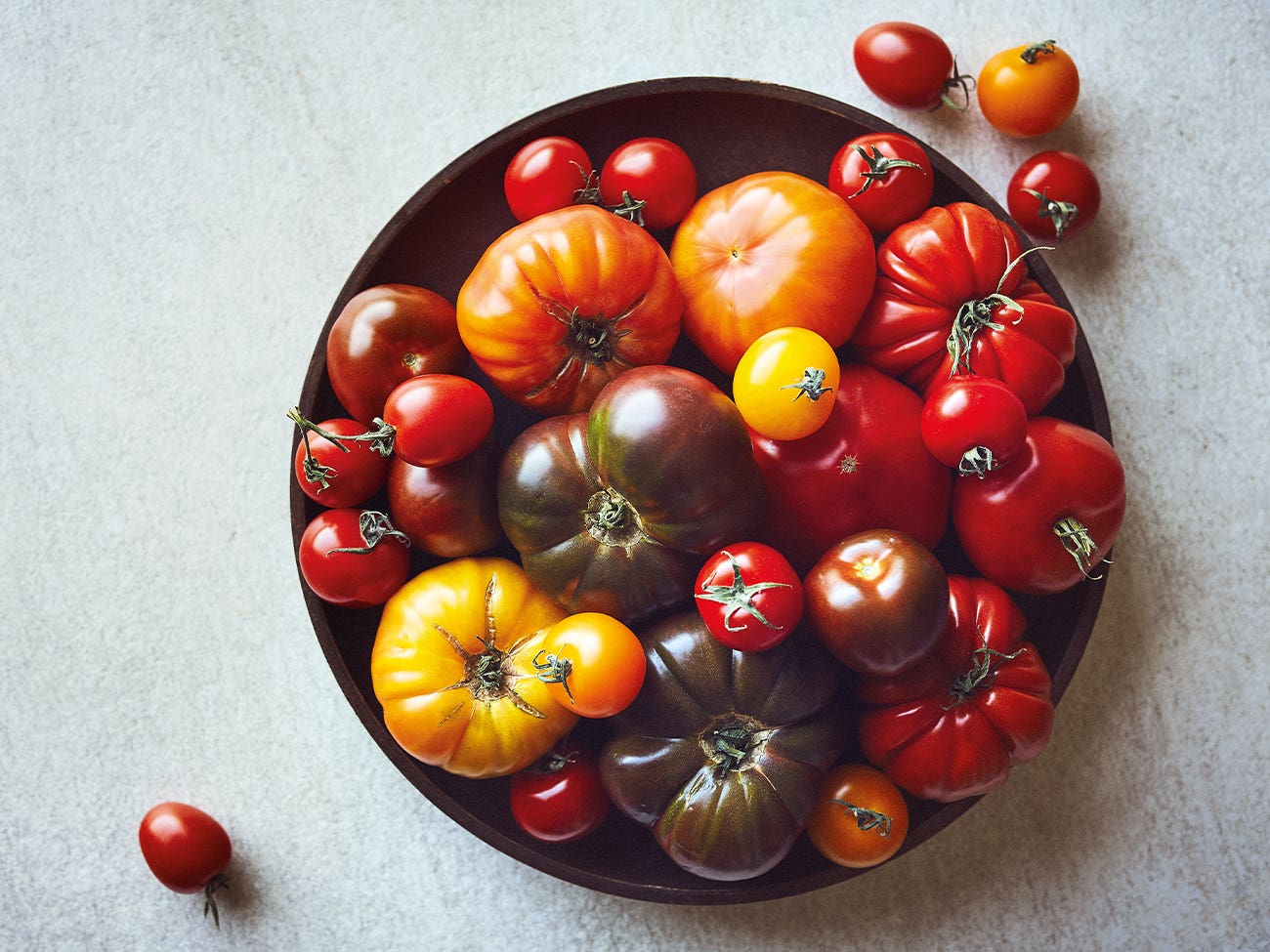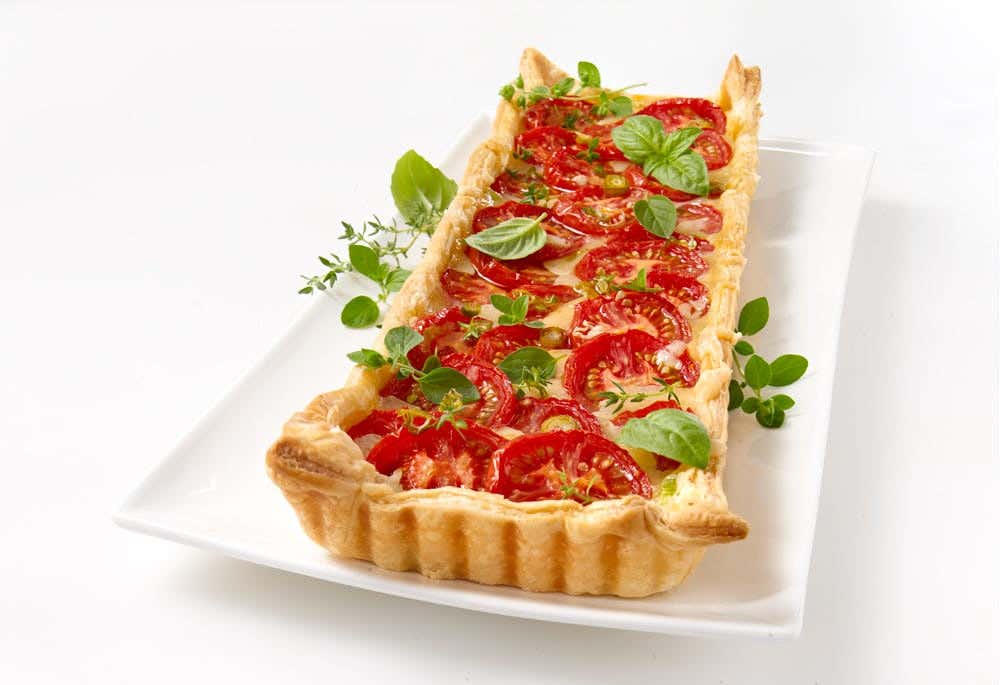 Tomato pie
Preparation: 15 minutes | 1 hour to drain tomatoes
Cooking time: 30 minutes
Servings: 4 to 5
Tip
Want fresh tomatoes in your dishes all year long? All you need to do is put whole tomatoes in reusable freezer bags and pop them in the freezer. Simply take one or two out as you need them. Once they've thawed, the skin is easily removed.
What to drink with this tomato tart?
S. de la Sablette combines a base of Grenache to equal parts Cinsault and Syrah, and has aromas of melon and rose, making it an ideal Provençal pairing. Bellevue La Forêt has a beautiful raspberry-red colour, and has more intensity with its notes of cherry, subtle spices and red currant. A deep cherry red awaits you when you pour yourself a glass of Domaine du Vieil Aven. With aromas of raspberry and spice, it's a beautiful match for our tomato tart.
Not available

Online

Available

In store

Available

Online

Available

In store

Available

Online

Available

In store
PHOTOGRAPHY: David De Stefano