Let's start at the beginning: What is piquette? Essentially, it's a beverage that's obtained by pouring water or fruit juice through pomace, the stuff left over after grapes have been pressed into wine. It's then left to macerate the grape skins, sometimes along with aromatics such as fruit or herbs, and to ferment. The result is a clear liquid, which can be effervescent, with an alcohol content of 2% to 7%. The origin of its name has been lost in the mists of time, but it may have to do with its tartness, which tickles (pique in French) the tongue.
The history of piquette dates back to ancient times. The Greeks and Romans would pour water over pomace and dilute wine to create an invigorating, low-alcohol drink that was given to field workers. Until the early 20th century in France, peasants drank piquette during the week—real wine being reserved for Sundays. Then in 1907, the sale of the product was outlawed to avoid what was considered unfair competition with wine.
Piquette's renaissance
And what's behind the recent resurgence? Our neighbours to the south were the first to fall back in love with it. In Canada, Benjamin Bridge Winery in Nova Scotia was one of the pioneers north of the border, selling canned piquette. Other winemakers in Ontario and on the West Coast soon followed suit.

Quebec was a bit late to the game for a very simple reason—until a few years ago, the RACJ (the government body that regulates alcohol in the province) barred winemakers from producing piquette. It's thanks to the tireless work of Stéphane Lamarre from the Château de Cartes winery that the rule was changed in October 2021.

"When I first approached the Régie, they looked at me like I was an alien," remembered Stéphane with a laugh. "It was quite the adventure having the new regulation adopted, but I'm glad I stuck to my guns because the outcome has been amazing," he added.

Success was immediate. Stéphane was worried the pejorative connotation of the French term would put people off. "But it was totally the opposite—we put piquette on a pedestal. Among the under-35 set, there seems to be a real passion for piquette," he marvelled.

At the micro-distillery and cider house Entre Pierre et Terre, Loïc Chanut did not have the same concerns. "Sure, the name makes people react, but never negatively. We also have a range of sparkling apple and pear ciders that we call 'péteux' (a play on words meaning both bubbly and farty). That always elicits some laughs," he said.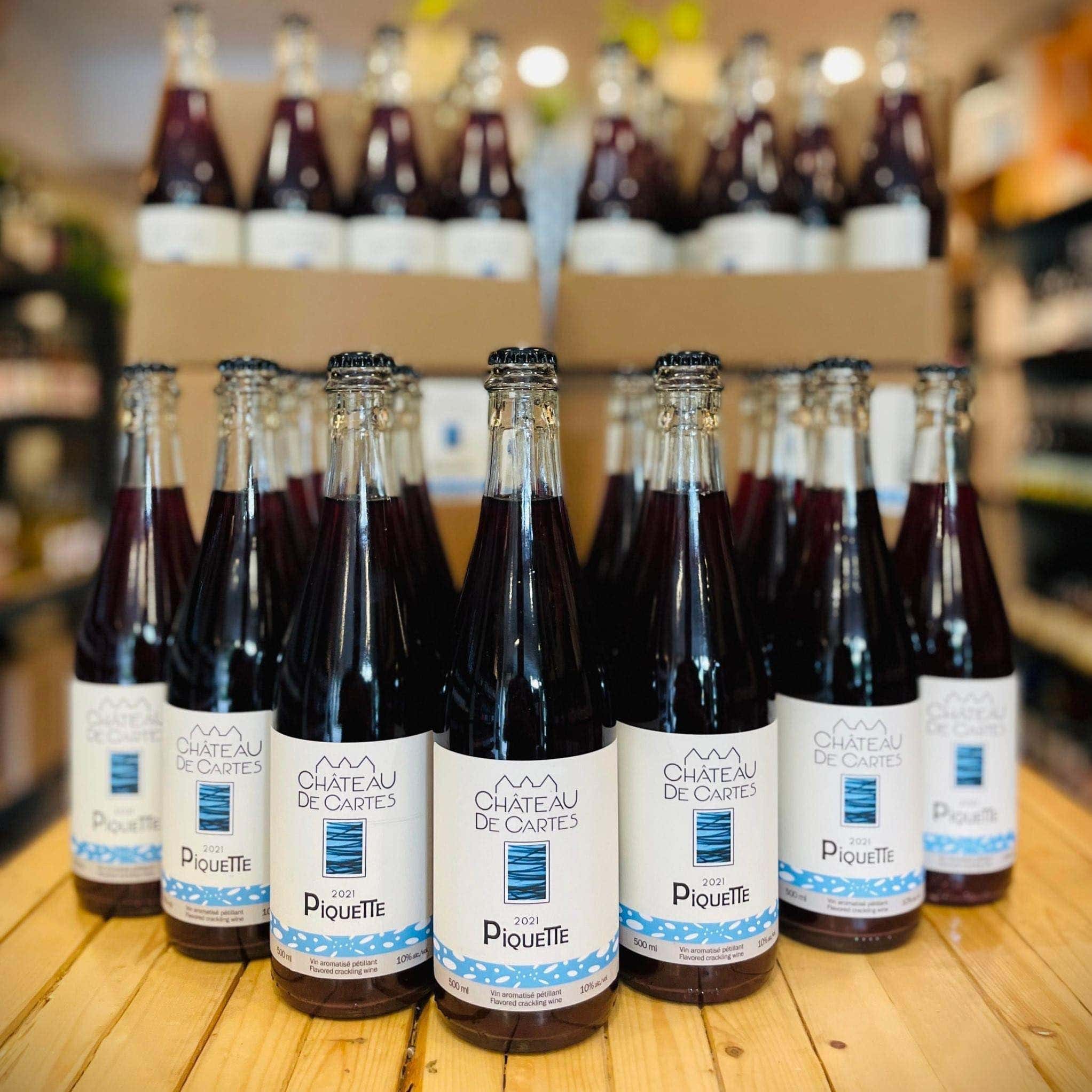 A thirst for something new
"When we launched Entre Pierre et Terre 12 years ago, we wanted to make products that were simple and easy to drink. I was the cellar master for a large cider house that made iced cider—in other words, very sweet products. I hoped to make more refined, delicate products—sparkling products," said Loïc.
Noticing the growing interest in piquette, he threw himself into it—although he decided to swap water for apple juice made from ancestral and cider apples, which add more taste and structure. "Our Piquette Blanc is actually a cider flavoured with Vidal [a hybrid varietal] from the Marathonien Winery, a producer about 10 km from us that makes an excellent ice wine."
This enthusiasm for lighter, lower-alcohol beverages that are less sweet is clearly striking a chord with consumers, as evidenced by the popularity of seltzers. "There are always so many seltzer cans at parties—we saw an opportunity to offer ready-to-drink products made with fresh, local ingredients and no sugar," explained Guillaume Laliberté from the Lieux Communs collective, which will soon launch its piquette at the SAQ.
In 2021, Lieux Communs set up its operations at the Centrale Agricole, an urban agricultural cooperative located near the Marché Central in Montreal. That's where they produce their Piquette Pâle using Frontenac Blanc, Frontenac Gris and Louise Swenson pomace, which is flavoured with cider and basil flowers from micro-farm Les Cultures Nécessaires in Oka.

"It's a great way to extend the lifecycle of the raw material, which aligns with the cooperative's circular economy values," highlighted Guillaume.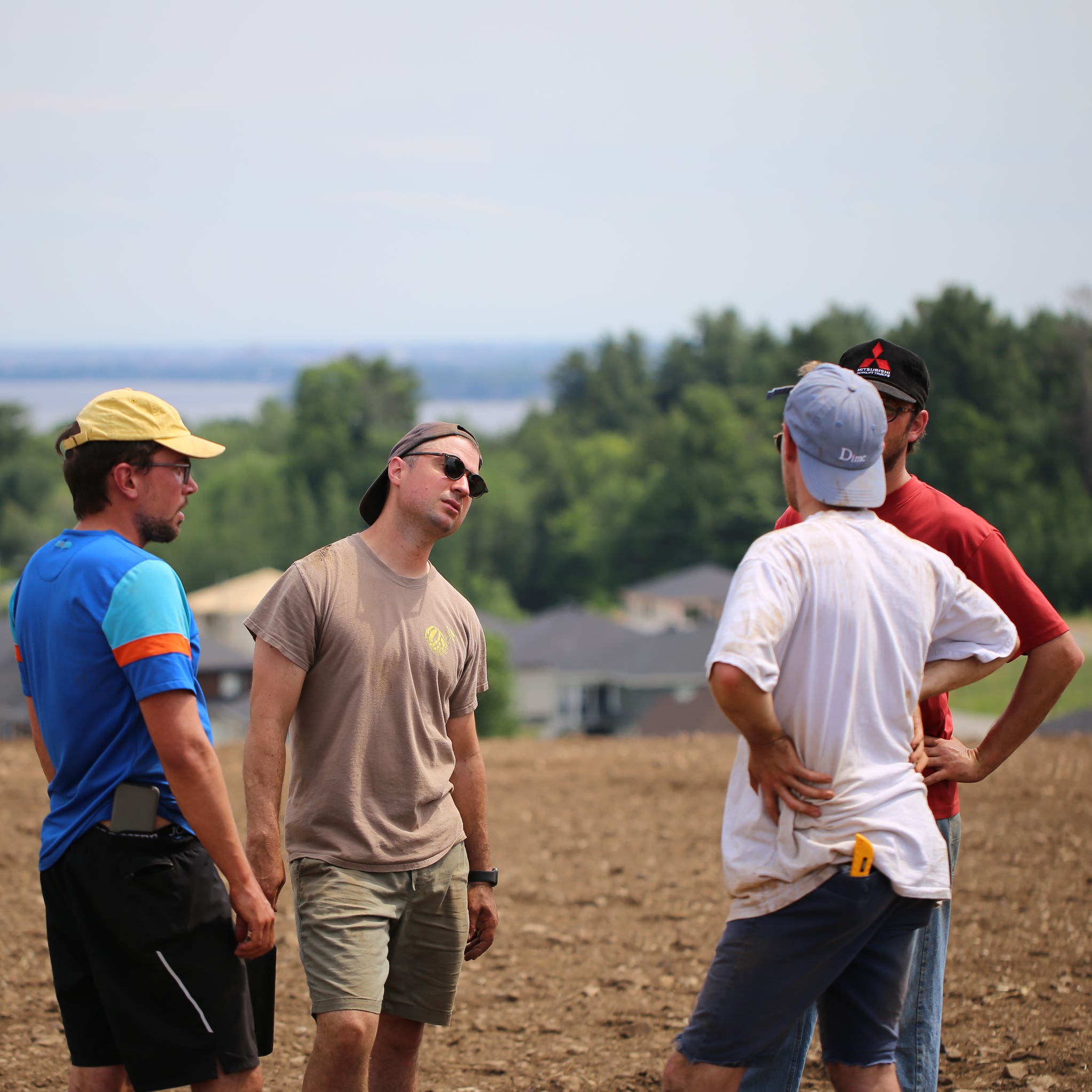 Château de Cartes Piquette 2021 Grape-flavoured beverage

|

500 ml

Canada

,

Quebec

Not available

Online

Available

In store

Entre Pierre et Terre Piquette Vidal Sparkling cider

|

500 ml

Canada

,

Quebec

Available

Online

Available

In store