Tempranillo, spanish style!
Tempranillo: it makes humble, simple wines and wines that cellar beautifully; wines that are bright claret and velvety, or vintages that are concentrated and spicy. It also goes by several names, among them: Ull-de-llebre ("greyhound's eye") in Catalonia, Cencibel in Valdepeñas, Tinto-Fino or Tinta-del-País in Ribera del Duero, Tinto-Madrid, Tinto-Aragonês, Tinta-de-Toro,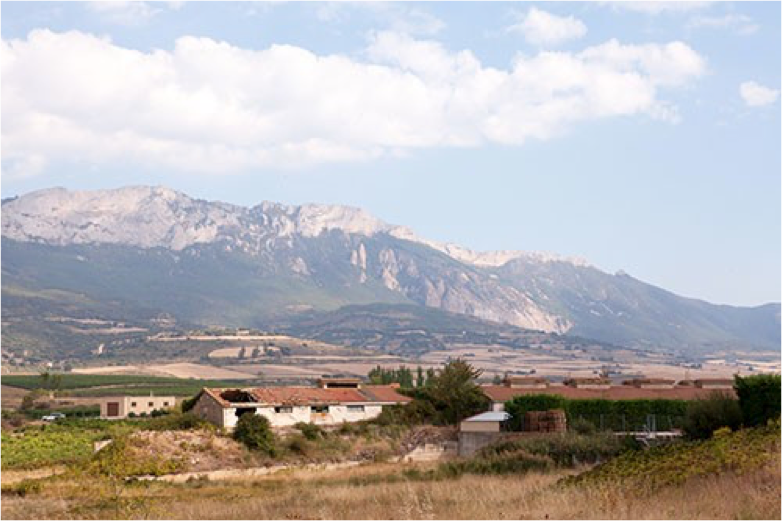 This cepage occupies 21% of all of Spain's vines, making it the most-planted red in that country, and it still continues to make advances on other popular reds, including Garnacha (Grenache), Bobal and Monastrell (Mourvedre). Rioja wines may be the most celebrated, but the best-known Tempranillos are likely from Vega Sicilia—who practically ruled Ribera del Duero well before Pesquera, Pingus, Aalto and other wineries' offerings that modernized the region in the 70s.
The Tempranillo is certainly not lacking in charm, what with its notes of red fruit, spices, leather, and tobacco, its relatively light colour, and its defined structure that at times presents strong, spirited moments especially when it comes from hot regions such as Toro, where, as Jancis Robinson puts it: "…it becomes a turbo, exuberant version of itself." Or as Devoir's Jean Aubry charmingly puts it: "Imagine the velvetiness and perfume of a Pinot Noir, the nobleness and structure of a Cabernet Franc, and the muted softness of a Grenache who all got lost together in the land of Don Quixote." A description that would make anyone thirsty!
Elsewhere in the world, Tempranillo is somewhat popular in Argentina, where it likely arrived with the first Spanish immigrants. Australia also adopted it when looking for something to diversity its vines, and it provided them with very convincing results. In the United States it's become Texas' signature red, all while finding fans in California and Oregon as well.
This grape's slow but steady distribution here and there across the globe at the very least proves its versatility. Happy as a proverbial clam in Rioja, where it's rather cool (for Spain!), it has a refreshing acidity and its well-placed tannins make it excellent for cellaring. In Texas, where intense heat predominates, the sun beats down, and temperatures easily reach 40°C, it becomes far more concentrated and deeply coloured—almost like a Cabernet-Sauvignon, but spicier: now that's what we call a do-it-all grape.
Monastrell, spanish renaissance
Thirty years ago, it would have been incredibly difficult to find wines made with, or mostly with, Mourvedre—with the exception of Bandol wines, the only winemaker for this cepage, grown on the French Mediterranean. Things are different nowadays though, as these robust, expressive, and pleasantly round wines with a touch of black fruit often make wine lovers' mouths water! We can thank Spain for having contributed so greatly to promoting this grape variety, known locally in Spain as Monastrell.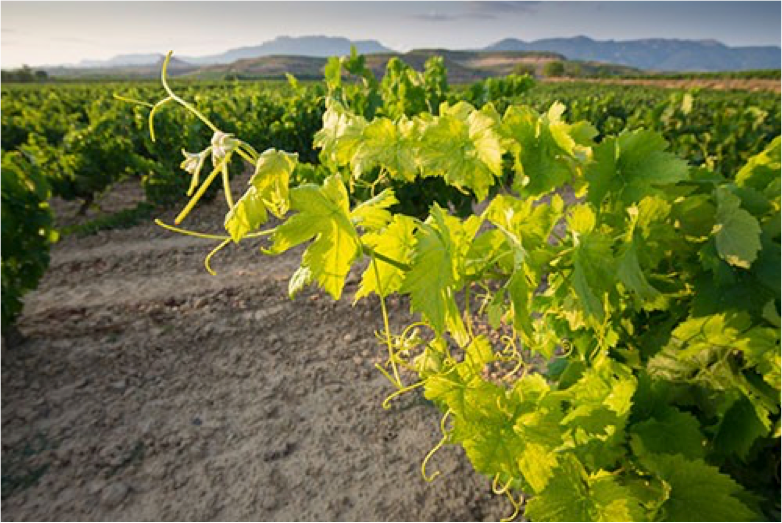 This grape's triumphant return largely took place in the Levant region, a large triangular section of land around Valencia and Murcia, close to the Mediterranean, where the Alicante, Jumilla and Yecla appellations grow. These appellations' winemakers have done a remarkable job of highlighting the Monastrell, which loves the region's high temperatures.
Monastrell is a grape that ripens very late; where many others would turn into jam, this little grape is just getting started! Historically, Monastrell was used for the production of bulk wines, ergo why Levant has so many old vines. Faced with growing competition from other New World wines, Spain's bulk export market had to figure out a way to make a better bottle.
Wineries like Luzón, Casa de la Ermita, Castaño, Juan Gil and Barahonda proudly celebrate the qualities of their signature wines—that are strongly expressive (even in more modern vintages), and whose stature allows them to easily 'digest' the woodiness.
In fact, when drinking wines where Monastrell is a large part of the mix, you might wonder why it's taken so long for this grape to play a major role in blended wines from the south of France, or Australia—the land of "GSM" (Grenache, Syrah, Monsatrell) blends. Very few grapes have as much character, complexity, and cellaring potential—the proof is in the unique taste of an older bottle of Monastrell, where fruit happily cohabits with complex and intriguing animal notes.
An increasing number of winegrowers outside of Spain, including in California, Australia, and France, now offer 100% Monastrell vintages. This humble grape is also found in classic blends from the Rhône and from Languedoc, where it's becoming a larger proportion of the mix than in previous years. Today, France counts some 8,000 hectares of Mourvedre, a far cry from 1968 when there were only 800 of them! You could easily say it's time for Monastrell's day in the sun.