"My hope is that the SAQ's 100th anniversary reminds Quebecers of how precious spending time with family and friends, glass in-hand, virtually or in-person, can be. Because producers remain, first and foremost, artisans, a cocktail can foster conversation, create friendships, and allow us to discover the rich history of the people behind the products." - Monsieur Cocktail
From the Sidecar to the Centennial
When creating this exclusive cocktail, Patrice was inspired by a cocktail that rose to fame around the same time the SAQ first launched: The Sidecar. Much like its predecessor, the Centennial strikes the perfect balance between robust flavours, sweet notes, and a touch of acidity. By respecting this structure (base, liqueur, and acidic juice), Monsieur Cocktail took the flavours to a whole new level by infusing touches of our terroir throughout.
An homage to Québec talent
Created with our forests, fruits, and maple syrup in mind, the Centennial represents the richness of our vast and beautiful territory. It features a range of unique flavours; crisp apple notes on the nose give way to tart cranberries on the palate, followed by grains and cedar, and culminating in a gourmet touch of maple.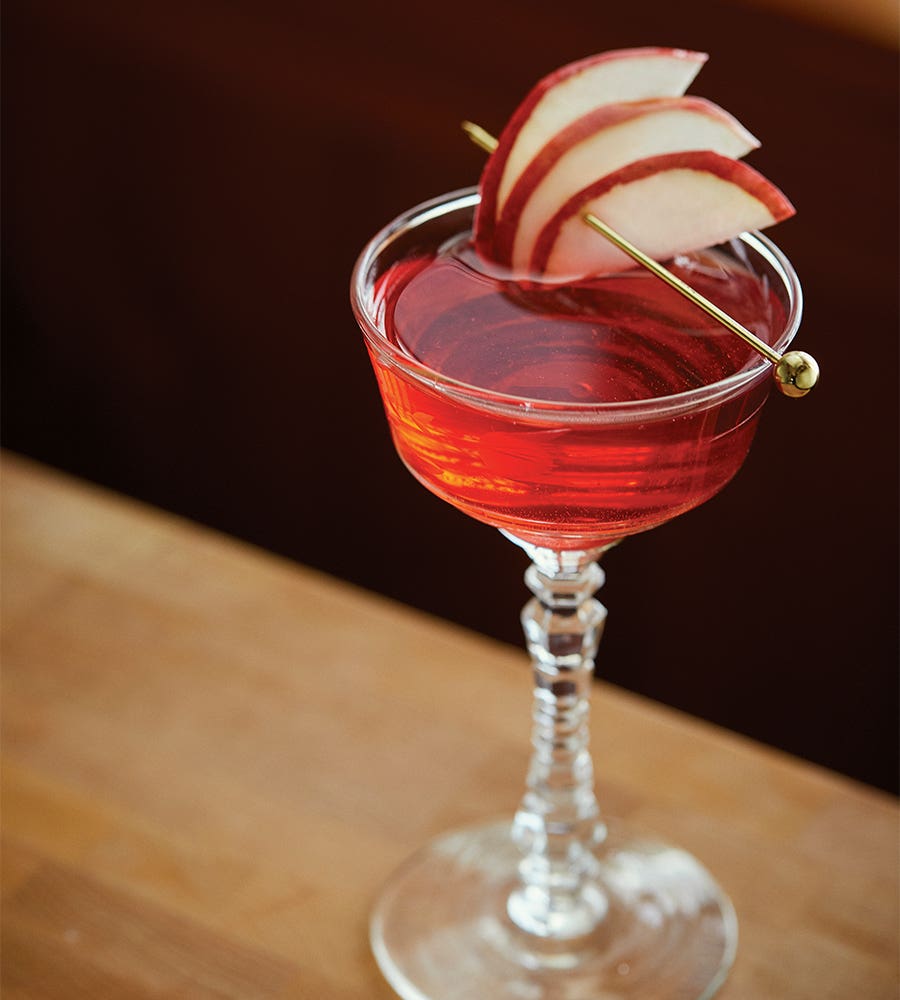 The Centennial
Makes 1 drink
Ingredients
30 ml (1 oz.) Forest plant/Boreal gin
15 ml (1/2 oz.) maple whisky liqueur
15 ml (1/2 oz.) apple eau-de-vie
15 ml (1/2 oz.) maple liqueur
22 ml (3/4 oz.) pure cranberry juice (sold in all Québec grocery stores)
5 ml (1 tsp.) maple syrup
Ice
Québec apple (1 slice for garnish)
Preparation
Place all the ingredients, except the apple slice, in a shaker. Shake vigorously. Strain into a chilled glass or martini glass. Garnish with the apple slice.