The Tastevino blogger
Here's a recipe for mini lobster rolls that is easy to make, and ideal for a cocktail party or simply for impressing your guests.
When you combine the flavours of tomato, basil and grapefruit with lobster meat, you get a perfect pairing. But when you throw in some spicy mayonnaise, paprika and grapefruit juice as well, the whole dish becomes sublime.
A wine and food pairing by Tastevino, culinary explorer and blogger.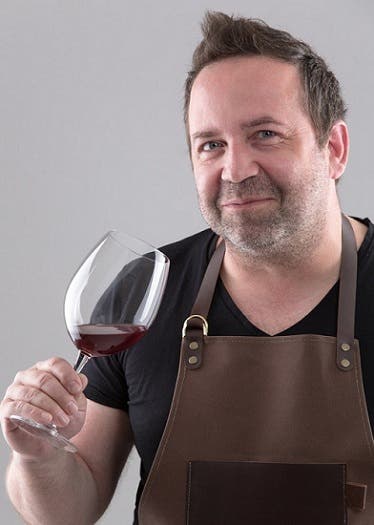 Bonny Doon Vineyard Vin Gris de Cigare 2021 Rosé

|

750 ml

United States

,

California

Not available

Online

Available

In store
To drink along with these delicious mini rolls, we've suggested a wine whose style matches those from Provence, boasting a pleasant nose with notes of berry and tea, as well as a light smokiness. Furthermore, it offers a lovely acidity that is refreshing in the mouth.
Simply, a remarkable rosé!
Ingredients
1 lobster (around 750 g / 1 1/2 lb) cooked and shelled
30 ml (2 tablespoons) mayonnaise
2 ml (1/2 teaspoon) paprika
15 ml (1 tablespoon) grapefruit juice
Tabasco, to taste
Salt and fresh ground pepper
1/2 grapefruit, peeled
2 tomatoes, seeded diced
2 ml (1/2 teaspoon) Herbes de Provence
30 ml (tablespoons) fresh basil leaves, chopped
Olive oil, to taste
6 rolls
Preparation
1. Cut the lobster meat into large pieces. In a bowl, mix the mayonnaise, paprika and grapefruit juice. Add the lobster meat and mix. Incorporate the Tabasco, salt and pepper to taste. Set aside in the refrigerator.
2. Remove the grapefruit segments and cut into small pieces. Mix them with the tomatoes, Herbes de Provence and basil. Add a bit of olive oil, salt and pepper to the mix. Set aside. (This grapefruit and tomato salsa can be prepared in advance: its flavour will strengthen over time.)
3. Put the lobster mix into the rolls. Garnish them with the grapefruit and tomato salsa.
4. Enjoy the mini rolls with a glass of Bonny Doon vin gris de cigare rosé.