Is there anything that the Loire Valley doesn't know how to do? The region's wine inventory is extensive, mouth-watering, and replete with skill and subtlety: No fewer than 24 red and white varieties, 51 designations of origin (DOs), and six protected geographical indications (PGIs) rub shoulders in the heart of this long agricultural valley located between Nantes and the Centre-Val de Loire. It's a ripe territory for lending a vast range of fruity and floral notes to these easy-drinking vintages.
For Pascaline Lepeltier, a native of the Loire and two-time winner of the Meilleur sommelier de France and Meilleur Ouvrier de France in sommellerie in 2018, the freshness and accessibility of the region's wines are extraordinary assets. "These are super-drinkable wines due to an acidic structure that provides freshness – today, that's a great advantage. Plus, the prices are unbeatable, both for vins de soif as well as those you cellar for 20 years. And all the styles are available."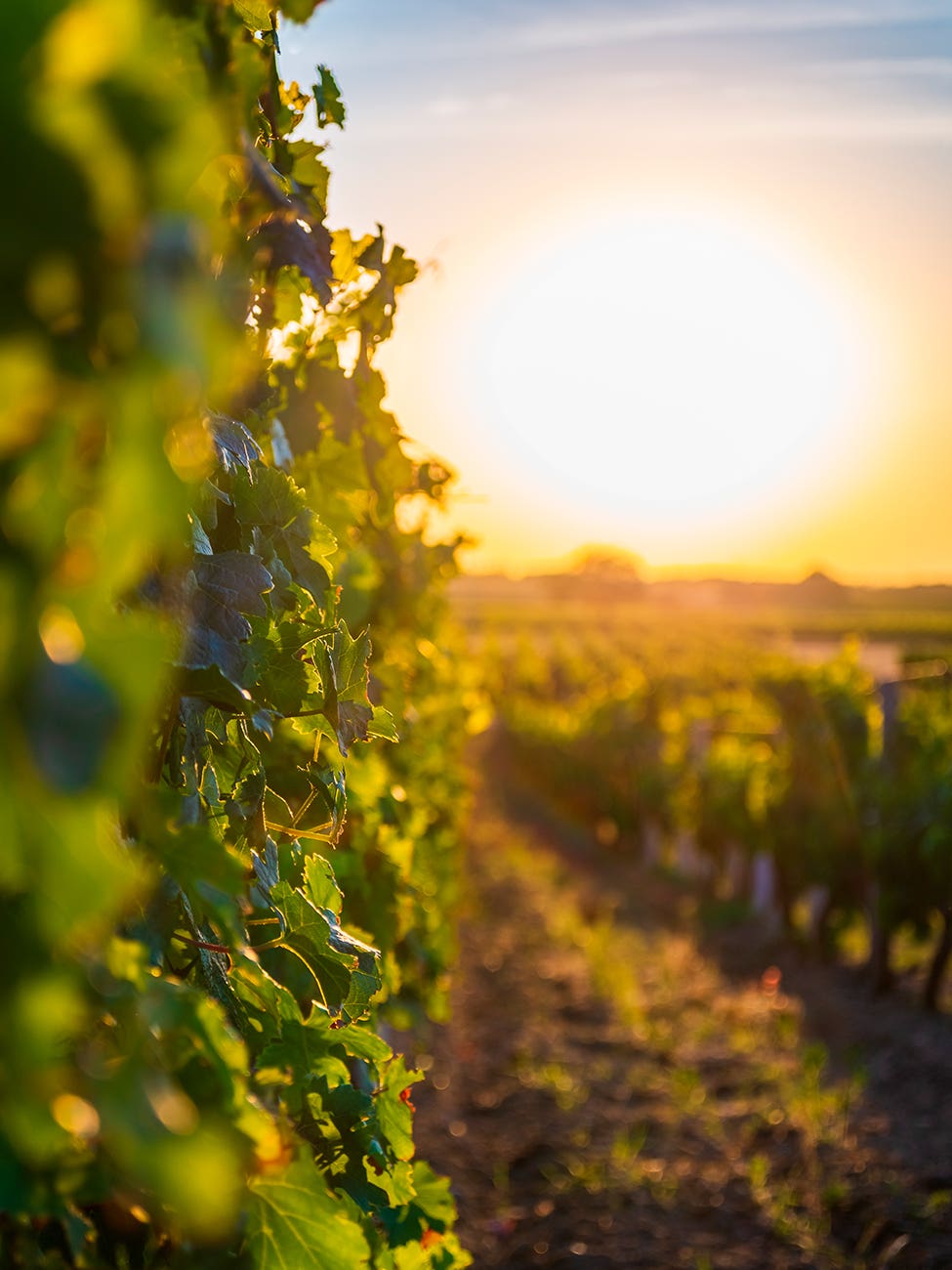 Something for everyone
Their fresh character and accessible, refined aromatic profile admirably combine to make the Loire's wines a welcome guest at any table, in a range of circumstances. Classic pairings like white Touraine with goat cheese, Muscadet made from melon with oysters or other shellfish, or a really mature Vouvray (Chenin Blanc) with poultry come to mind. A great Cabernet Franc like Saint-Nicolas-de-Bourgueil, exploding with red fruit flavours, would be marvellous with simple grilled meats, while Touraine Gamays would be the perfect companions to an informal array of cold cuts.
Sparkling wines like Crémant de Loire, often made from Chenin, make for perfect aperitifs paired with salty snacks, while sweet wines like Coteaux du Layon call for foie gras or desserts made with pears or almonds, or even blue cheeses. Fish tartare or ceviche will go nicely with the liveliness of whites intended to be consumed young, while mushroomy sauces pair superbly with more serious, barrel-aged vintages with generous profiles and prominent fruitiness.
The Loire's temperate climate, neither too hot nor too cool, contributes to the digestibility of its wines and their good aromatic presence. Don't hesitate to pop open a bottle for a sunny day spent on the balcony or patio – their freshness is great for slow sipping.
There's no risk of boredom either, since the diversity of styles is practically infinite. "There's a good mix of tradition and experimentation. In my view this is a region that's at the beginning of a major evolution in quality," explains our French sommelier, who has set up shop in New York. "Every designation of origin is now able to produce a coherent range of wines. Wine growers have understood their importance, without forgetting the lower-end products," she adds.
In reds, the Cabernets Francs found in Chinon, Saumur, or Anjou have doubled down on their fruitiness and eliminated the notes of bell pepper that affect even the big producers, states Lepeltier by way of example. Whether it's a thirst-quenching Cabernet made with pronounced fruitiness or a vintage produced from mature vines and intended for decades of cellaring, the techniques and precision used to create these wines have been refined and heightened, as has the pleasure of consuming them.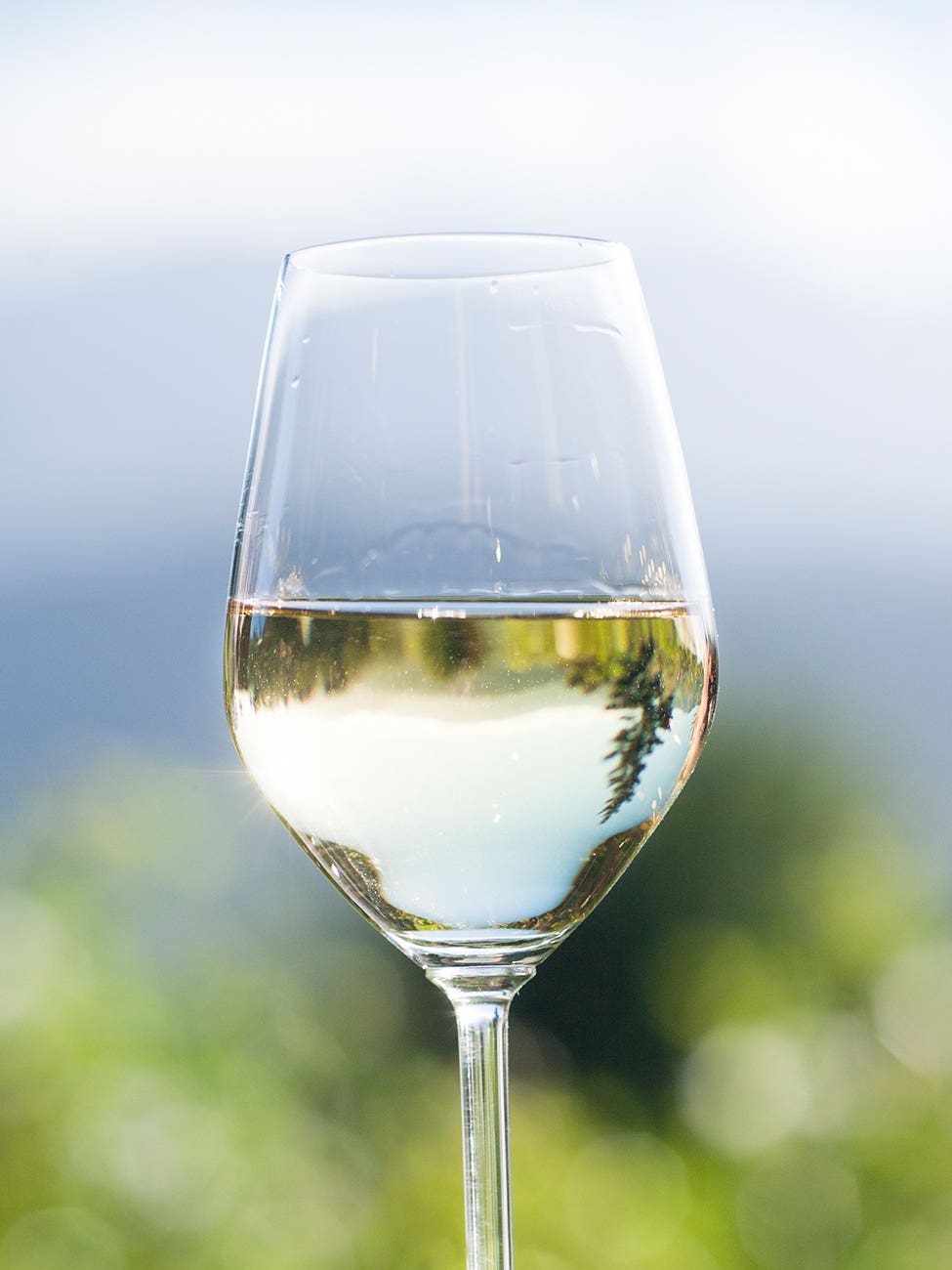 Whites with style
Nothing represents the Loire Valley's versatility better than Chenin Blanc, from which almost all its styles of wines are produced – from Vouvray's lively, fine effervescence to Quarts-de-Chaume's deep and ample sweetness. "To me it's the best variety in the world – a magical variety that had been somewhat abused for a long time," emphasizes Lepeltier. "Today you can find the entire gamut of flavours, from the lime of less mature wines to the notes of flowers and quince in more mature wines. You can have vat-aged Chenins that are lively and made to be enjoyed as aperitifs, as well as barrel-aged Chenins that are reminiscent of the great estates and have all the depth of the big vintages – it works well in a sparkling style too. Chenin grown above shale tastes nothing like Chenin grown on lime. Also, there are tannic elements that support the structure, and with its acidity, it's very rare that you'll get heavy wines, even when they're very mature. You could say they're very driven – like they've got lot of nerve." Our dynamic sommelier is also delighted to see Sauvignon Blanc expressing its regional personality more assertively. Winemakers are paying attention to vine growing and turning more towards organic production and the affirmation of terroir and local particularities, while putting less emphasis on a varietal menu too similar to New World Sauvignons. The Loire has a long tradition of prizing terroir, she reminds us. "In Sancerre, the monks had delineated the different climates even before Burgundy, and that's something that today we're really working on highlighting."
For DOs like Sancerre or Menetou-Salon, the best tracts of land are highlighted and efforts are put into winemaking processes that promote a more open expression of the variety. "We're working with fewer constrictions and you can feel how the wines are starting to relax a bit. Wines express themselves very differently on different terroirs, with exotic notes like pineapple in hotter terroirs and those with marl, or even with a very youthful exuberance in terroirs with flint. The domains have a lot of variation and so the wines are more complex."
In addition, Loire's wine growers never stop promoting new terroirs, or revitalizing old ones forgotten in the march of time, especially after the phylloxera blight that devastated European vineyards at the end of the 19th century. Lepeltier thinks particularly of the restoration of Côt (a local name for Malbec) in the region of Amboise through the Touraine-Amboise DO, from which lively, accessible wines are now starting to make an appearance.
In short, there's no end in sight when it comes to discovering this magnificent region and its agricultural treasures, both richly diverse and easily approachable. It makes you thirsty just thinking about it.
Not available

Online

Available

In store
Not available

Online

Available

In store
Jean-François Mérieau Touraine L'Arpent des Vaudons 2020 White wine

|

750 ml

France

,

Vallée de la Loire

Not available

Online

Available

In store
Not available

Online

Available

In store
Joseph Mellot Sancerre La Chatellenie 2020 White wine

|

750 ml

France

,

Vallée de la Loire

Not available

Online

Available

In store
Not available

Online

Available

In store