Grapevines were first planted in Sicily over 3,000 years ago when the island was part of Magna Graecia. The Sicilians have gradually perfected their viticulture techniques to adapt them to their mosaic of terroirs and climates. Today, wine production is still based on this long tradition while taking advantage of recent research to better enhance the diversity of this territory.
Sicily, a variety of climates and wines
In addition to its sunny coasts and sandy beaches, the hinterland is full of spectacular landscapes where monuments of antiquity dominate green valleys and volcanic lands. It is in this vast territory that the different Sicilian wines are born. In addition to a wide range of local grapes, several international varieties have been planted in recent decades, which provides a wide range of wines. The whites can be as fine and lively or round and ample, the reds can be fresh and fruity as well as robust with spicy aromas. One thing is certain, there is a Sicilian wine for everyone!
The Cusumano signature
Alberto and Diego Cusumano founded the eponymous label in 2001. Their goal is to create wines whose character clearly reflects the territory where they come from. To achieve this goal, the Cusumano brothers have scoured the Sicilian territory to select vineyards that can produce wines with different profiles, based on highly specialized technical data. The wines are made from carefully selected grape varieties according to the specific conditions of the various properties acquired by the family over the years. These different vineyards have very distinct geological and climatic characteristics which make it possible to produce wines with unique profiles. To let the wines express all the nuances of their respective terroirs, the vines are nurtured with the greatest care and the work in the cellar is equally meticulous.
Several vineyards, a variety of wines
Tenuta Ficuzza, for example, is located in the mountains about 40 kilometers south of Palermo, in the village of Piana degli Albanesi. The grapes are grown at an altitude of 700 meters and enjoy a cool climate, sometimes even covered with a thin layer of snow in winter. These unique conditions are favorable to the production of aromatic and tense wines, especially those made from the insolia grape. These cool temperatures also allow the Chardonnay to ripen more slowly and express itself in a lively and invigorating style.
To bring Syrah to optimal maturity, we look for warmth and an abundance of sunshine. This is precisely what typifies the vineyards of Tenuta Presti e Pegni, another family estate located in Monreale, west of Palermo. This privileged sunshine is at the origin of luscious wines with a fruity and spicy aromatic profile.
Numerous awards
All this work has been worthwhile, as the wines have received numerous awards over the years. However, the consecration for the winery came with the publication of the 2022 edition of the "100 best wines and winemakers of Italy" guide by the Corriere della Sera daily newspaper, which named it "Best Winemaker of the Year". A fitting recognition for a family that has dedicated the last twenty years to making Sicilian wines shine.
This cuvée, also available in a 1.5L format, is made from Syrah grapes grown on the Cusumano family estate, where the vines are bathed in sunlight. The Sicilian heat allows the Syrah to ripen ideally and to express all its aromatic complexity marked by notes of black fruit, violet and spices. Sicilians are eager to offer fresh and easily digestible reds to accompany fatty fish such as tuna or swordfish. Why not serve it with this recipe for rigatoni with kale and tuna?
Available

Online

Available

In store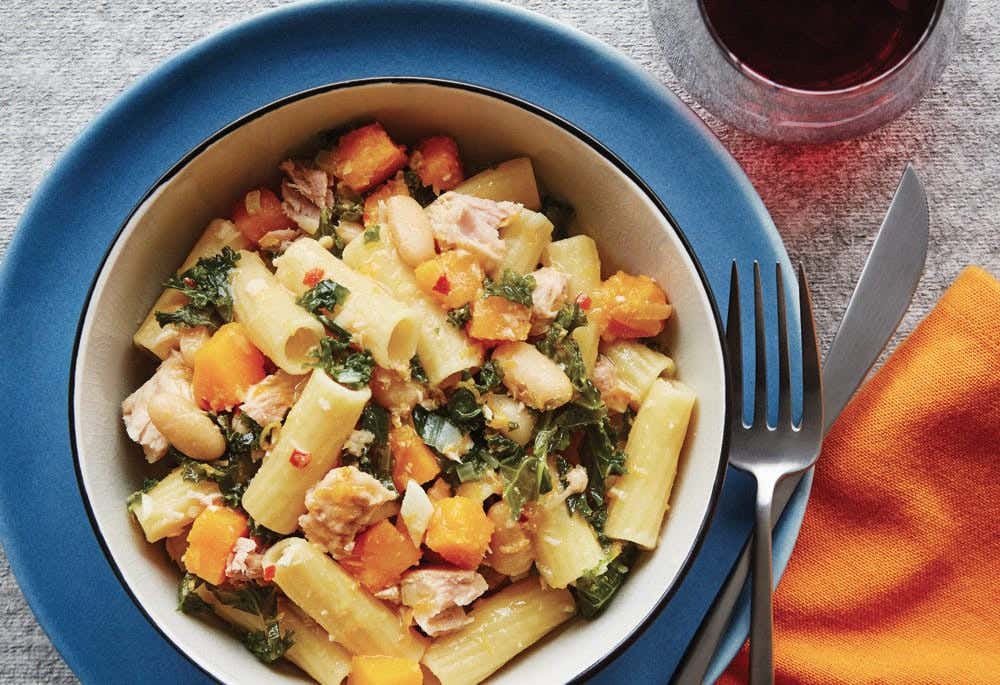 Preparation: 20 minutes
Cooking time: 20 to 30 minutes
Servings: 4 to 6
This blend of Insolia (70%) and Chardonnay (30%) comes from Tenuta Ficuzza, standing at an altitude of 700 meters. Its alpine climate retains all the freshness of the wine and a fine minerality. The Sicilian sunshine gives it a generous fruity and floral profile. To add a little Mediterranean flair to your evenings, serve it with this simple recipe for farfalle with grilled peppers, basil and feta.
Available

Online

Available

In store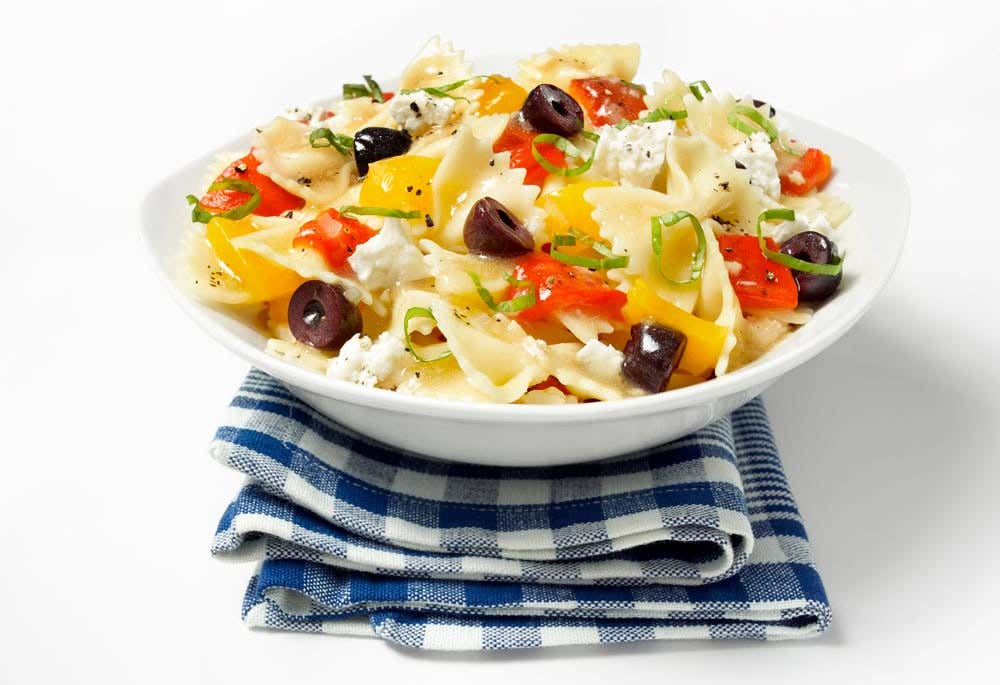 Farfalle with grilled peppers, basil and feta
Preparation: 20 minutes
Cooking time: 20 minutes
Servings: 4
Discover these other wines of the Cusumano family:
Available

Online

Available

In store

Cusumano Shamaris Grillo 2021 White wine

|

750 ml

Italy

,

Sicily

Not available

Online

Available

In store
In partnership with Cusumano