A pivotal annual event in the world of viticulture, the grape harvest is an ideal opportunity to learn about the various stages of winemaking and wine culture, as well as to discover local products!
Where to harvest grapes in Quebec this fall?
Harvesting will start soon in many vineyards in Quebec. Reserve your spots!
1. Vignoble Saint-Thomas
Located in the Lanaudière region, Vignoble Saint-Thomas offers you the possibility to participate in the harvest. To do so, follow their Facebook page. There, they will announce when the public is invited to join their harvesting team, depending on Mother Nature's mood, of course. Also, you will be receiving a bottle of wine for free!
When: End of September/beginning of October
Region: Lanaudière
Cost: free
Reservation required
---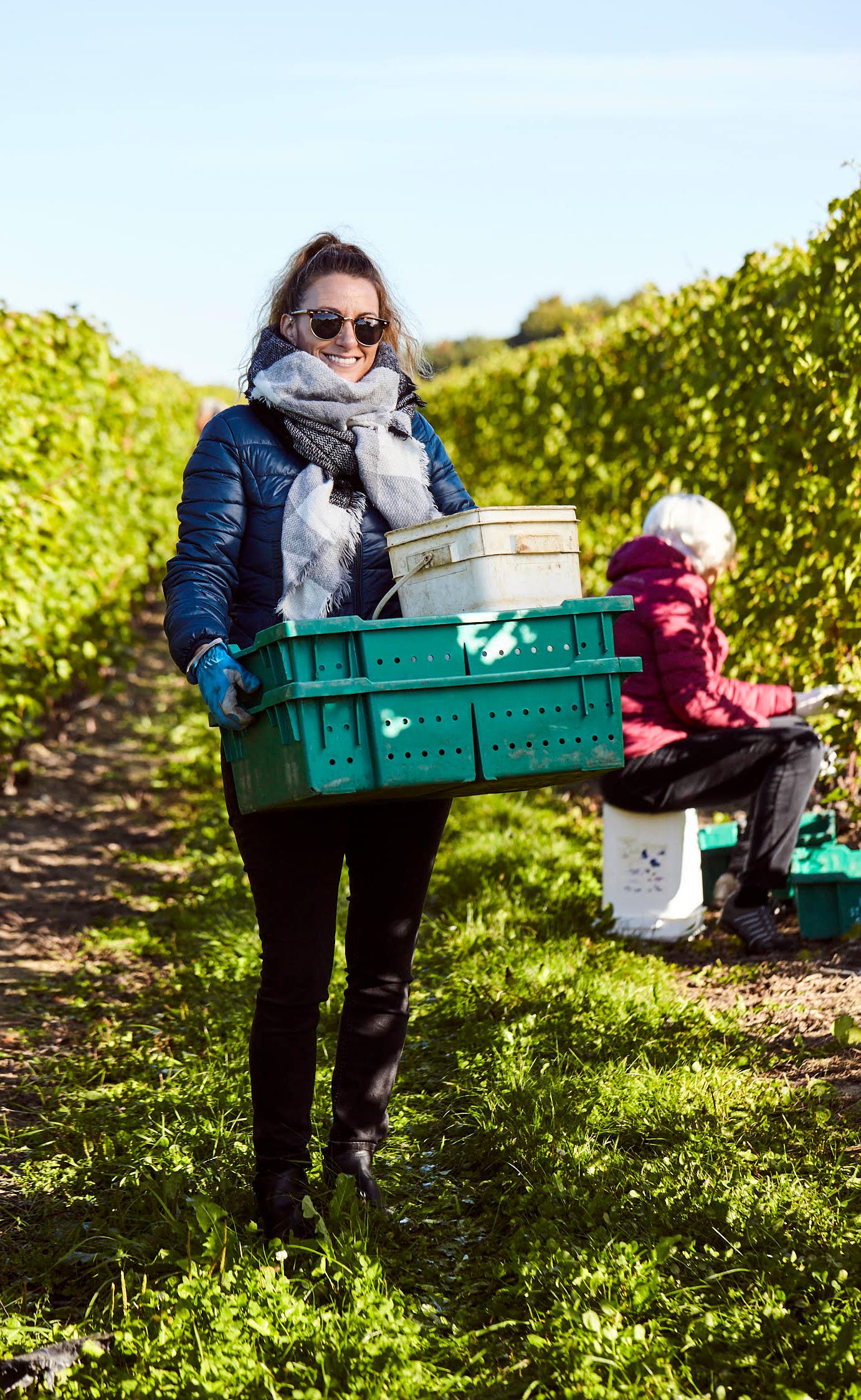 2. Vignoble Rivière du Chêne
For nearly 20 years, the Vignoble Rivière du Chêne has been inviting wine lovers to experience the harvest as a couple or with friends from mid-September to mid-October.
The activity includes a short training session, two harvest periods (in the morning and in the afternoon), a picnic among vines (lunch included), a guided tour with winemaker Daniel Lalande and a guided tasting of the estate's wines. As a gesture of thanks for their help this year, harvesters will leave with a souvenir glass and a surprise bottle of wine as a gift, as well as an exclusive 15% discount on the wines in the boutique. This winery is one not to be missed in the region!
When: September 17, 18, 24 and 25 and October 1, 2, 8 and 9
Region: Lower Laurentians (Saint-Eustache)
Cost: $15 (taxes included)
Reservation required
---
3. Domaine du Ridge
Established in 1996, Domaine du Ridge was one of the first wineries to be part of the Quebec Wine Route.
The "Vendangeur" package, offered in September, allows the public to get their hands dirty. Several activities are planned during this day, including a presentation of the history of the vineyard, a tour of the estate and a guided tasting of the vineyard's products, accompanied by a platter of charcuterie and local delicacies.
When: September 10, 17 and 24
Region: Eastern Townships (Saint-Armand)
Cost: $55 (taxes included)
Reservation required
---
4. Léon Courville
Located on the shores of Brome Lake in the Eastern Townships, the Léon Courville winery offers red, white, rosé and ice wines as well as sparkling wines produced using the Champagne method.
We go there to discover the vineyard, admire the magnificent landscape and taste exceptional wines. The estate is currently looking for workers for the harvest season. This is your chance to slip into the shoes of a winemaker!
When: All harvest period
Region: Eastern Townships (Brome Lake)
Cost: N/A (possibility to be paid)
Reservation required
To learn more: Call Claudine at 450-242-2665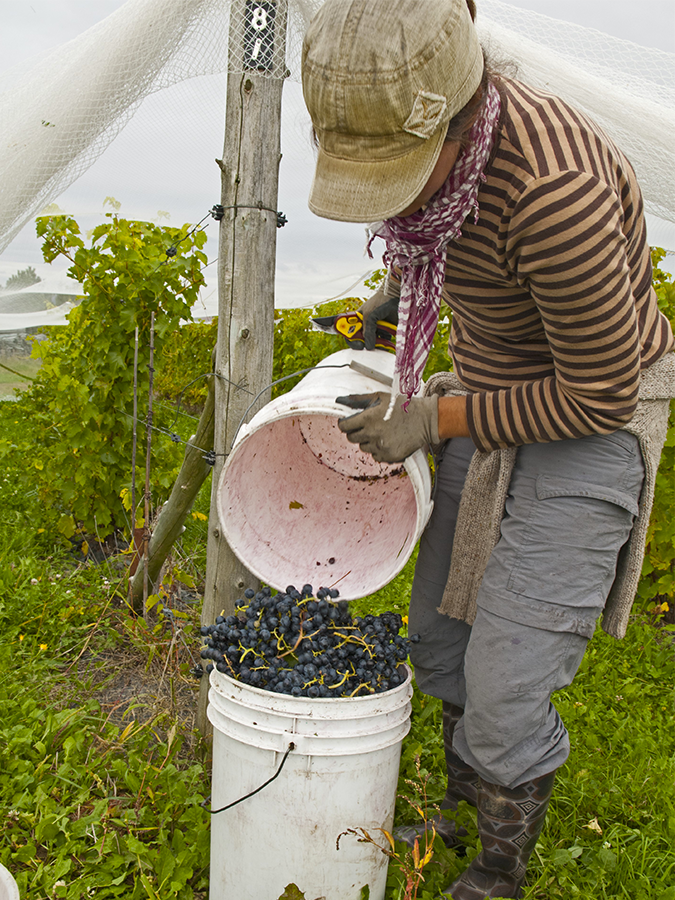 ---
5. Bromont Winery
Located in the southwestern valley of the Bromont Mountains, this vineyard has been offering unfiltered wines grown sustainably since 2008. On September 25, the winery invites you to an introduction to the harvest, including a BBQ dinner, a wine tasting and a musical performance to end the day in style.
When: September 25
Region: Eastern Townships (Bromont)
Cost: $25 per person
Reservation required
---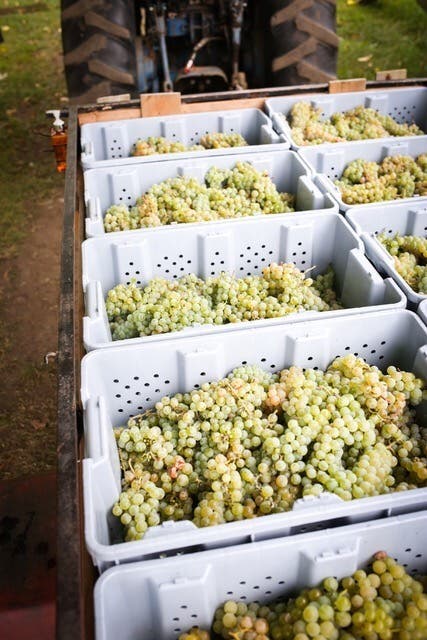 6. Vignoble Le Chat Botté
Founded by Isabelle Ricard and Normand Guénette, Vignoble Le Chat Botté has been in operation since 2012. In just a few years, the friendly couple has successfully established themselves in the Quebec wine industry.
Autumn is synonymous with the harvest, and the grape harvest marks the culmination of all of the hard work of the season. The winery invites visitors to join them during their harvest, for either a half or full day.
When: October 2, 3, 9, 10 and 11
Region: Montérégie (Hemmingford)
Cost: $20 for a half day and free for a full day
Reservation required
Save the date
Another event not to be missed is the Fête des vendanges, which will be held on September 3, 4, 5, 10 and 11, 2022 at Pointe-Merry Park, on the shores of Lake Memphremagog. Entitled Pastilles et papilles, the 2022 edition offers you the opportunity to meet more than 80 exhibitors such as winemakers, microbrewers, distillers, agri-food producers and other artisans.