With spring right around the corner, it's time to discover new products and toast a brilliant new season. Full of character, these three wines will elevate the sweeter moments, whether you're enjoying an apéro or sitting down to bright flavours at dinner.
Your colour, your moment, your life!
There's a colour for every moment!
This range of carefully crafted single-varietal products from the winegrowing region of Pays D'Oc in Languedoc-Roussillon offers a myriad of flavours and aromas to make each moment unique.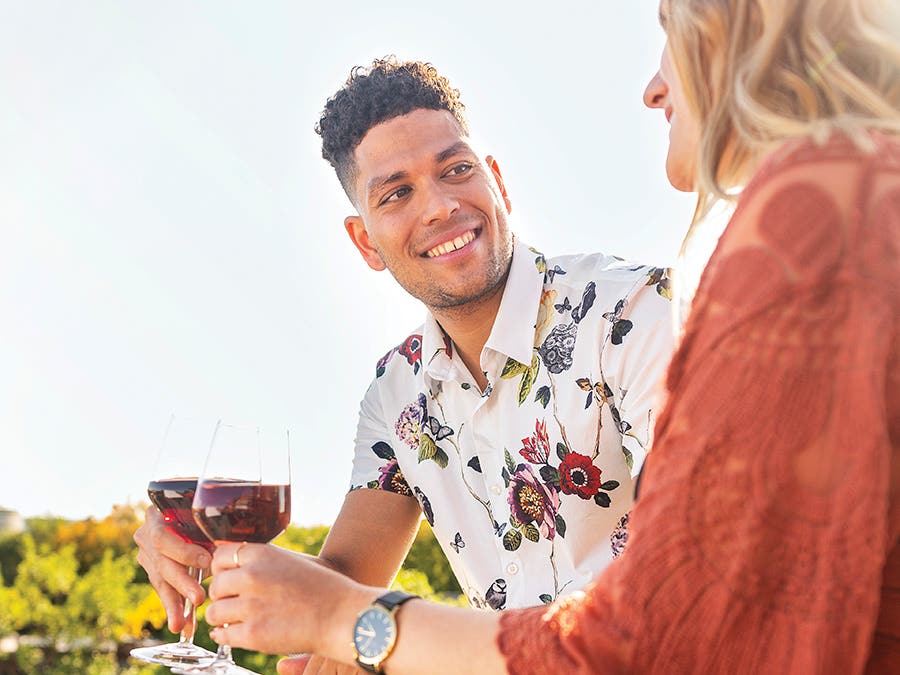 Not available

Online

Available

In store
C'EST LA VIE ! Chardonnay / Sauvignon for getting carried away
A clear pale yellow, this dry white has a citrus twist, floral tinge and green touch that make it an excellent aperitif. It also pairs effortlessly with pesto shrimp pasta or scallop ceviche. Close your eyes and breathe in the sea air at the height of summer! With some tropical Cuban music in the background, you've got the antidote to the late winter doldrums.
Not available

Online

Available

In store
C'EST LA VIE ! Syrah rosé for easy pairings
This dry rosé gets a fruity lift from its blackcurrant notes and is the perfect way to let the spring sunshine in. Who said rosé was only for summer heatwaves? Smooth and lively, it suits a host of like colours such as salmon. Tartare, burger or roasted with lemon butter—salmon is an ideal companion to this delightful wine. Keeping things a little simpler? Pair C'est la Vie ! syrah rosé and a grilled cheese sandwich with bacon or sun-dried tomatoes!
Not available

Online

Available

In store
C'EST LA VIE ! Pinot Noir / Syrah for your online socials
What makes virtual get-togethers even better? A glass of red wine. This pinot noir and syrah combination will add to all the moments you share. Full and rich, the wine has a deep violet red colour, supple tannins and notes of dark fruit and spices that merge to create an outstanding blend. Its suppleness pairs with a broad range of options, from classic red sauce pasta to fiery pork burgers.
Another offering, same pleasure!
Affordable organic wine lovers, this line is for you! Same simplicity, same quality. You'll enjoy everything about Le Petit Délice whites and rosé by C'EST LA VIE ! At such an attractive price point, you may want to stock up!
The simplest pleasures are at your fingertips, so make the most of every moment. Life is meant to be lived in colour!
Available

Online

Available

In store
Not available

Online

Available

In store
Collaboration with Elixirs wines and spirtis.