Chalet chic
Weekends are made for indulging! That's why we suggest this sophisticated Italian classic: red-wine risotto with wild mushrooms. Easy to make and sure to please the whole table, this is the perfect meal to serve after a day spent hiking outdoors. Since this is a hearty and filling dish, we suggest serving it with a light side — think a green salad, or an endive salad with apples and toasted nuts. Buon appetito!
Risotti cakes, oh my!
Who says leftovers have to be boring? Transform last night's leftover risotto into delicious cakes! All you have to do is firmly press the risotto into a square pan lined with plastic wrap, and refrigerate for two hours. Next, divide the risotto into 4-cm cubes, dip the cubes into an egg wash, then cover with bread crumbs, and drop them into a deep fryer for two to three minutes. Season with salt and wow guests at your next happy hour!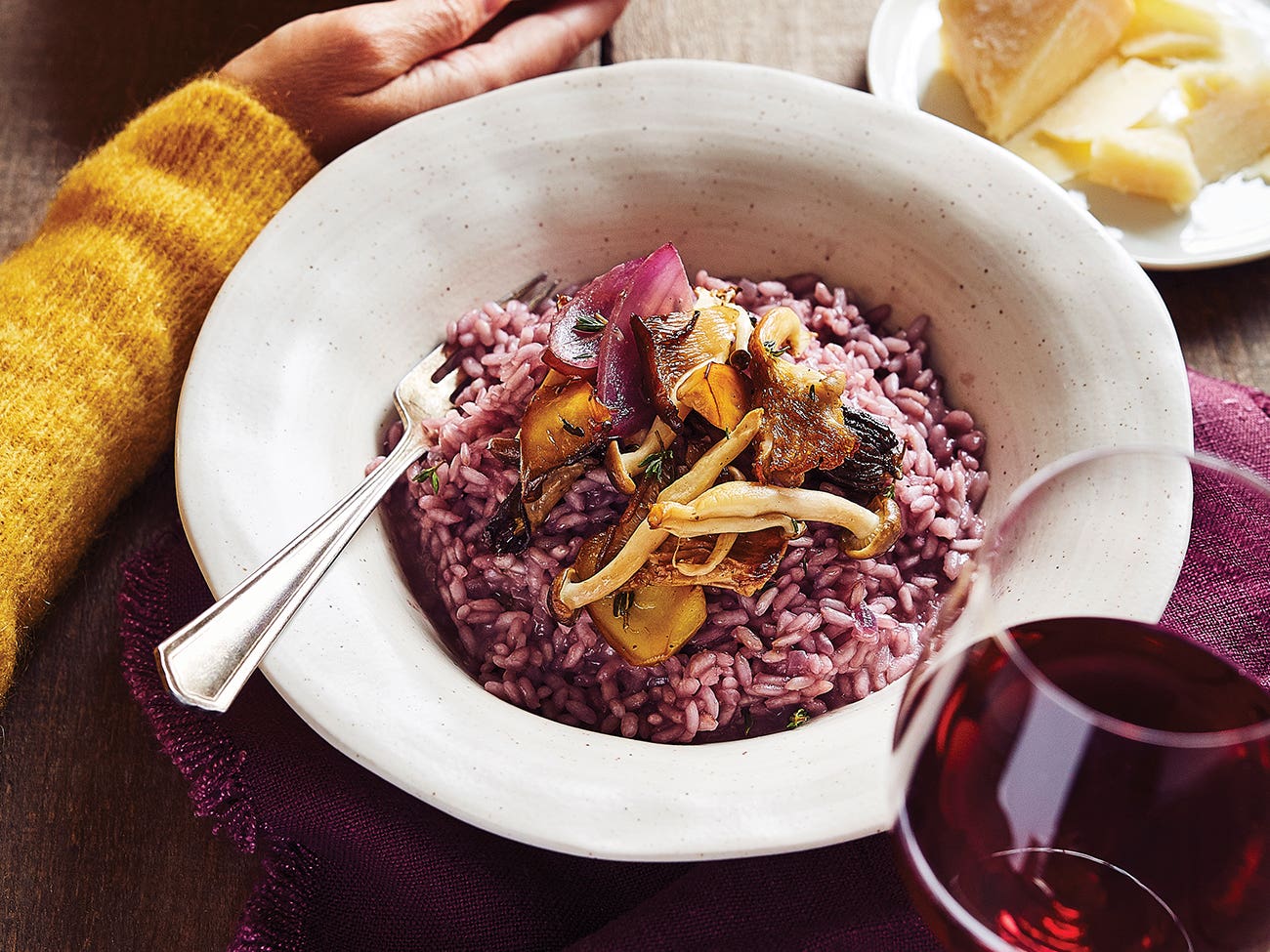 Red-wine and mushrooms risotto
Preparation: 15 minutes
Cooking: About 25 minutes
Cost per serving: About $7
6 to 8 servings
60 mL (1/4 cup) olive oil
454 g (1 lb) assorted mushrooms, sliced
1 red onion, quartered and divided into petals
4 sprigs fresh thyme + extra sprigs for garnish
45 mL (3 tbsp) butter
500 mL (2 cups) Arborio rice
250 mL (1 cup) red wine
2 L (8 cups) hot chicken broth
250 mL (1 cup) grated Parmesan
Salt and pepper
1. Heat oil in a pan and sauté the mushrooms, onion petals and thyme. Season with salt and pepper. Set aside. 2. In another pan set over medium heat, melt the butter, then add the rice. Cook for 2 or 3 minutes. 3. Deglaze with the red wine and reduce completely, about 8 minutes. 4. Stirring often, add the broth, a ladleful at a time, until the rice is tender, about 20 minutes. 5. Add the Parmesan. 6. Plate the risotto and top with mushroom mixture and a few sprigs of thyme.
Tips
Le secret pour obtenir un risotto onctueux et al dente? Lorsqu'il est sur le feu, veillez à ce qu'il ne soit jamais sec ou, à l'inverse, submergé de bouillon. Rappelez-vous que la quantité de bouillon indiquée est approximative; il se peut qu'il en reste un peu à la fin de la recette, ou bien que vous en manquiez. Si tel est le cas, ajoutez de l'eau bouillante graduellement, jusqu'à l'obtention d'une consistance crémeuse.
What to drink with this risotto?
Aromatic and Supple reds with notes of ripe fruit and refreshing acidity go great with hearty comfort foods such as this risotto. These medium-bodied reds provide a great balance for intense flavours, and help aromas to truly stand out. Not sure what to pair with your Italian feast? Try a fruity and floral Chianti with subtle notes of spice, or a New Zealand Pinot Noir. Finally, a Bordeaux with earthy and cedar notes will highlight the mushrooms.
Available

Online

Available

In store

Available

Online

Available

In store
Not available

Online

Available

In store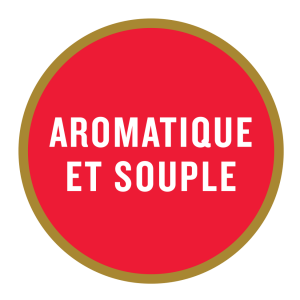 These medium-bodied wines are characterized by their smooth tannins that usually confer a certain roundness. They are often dominated by a nose of ripe fruit or woody notes (toast, coffee or vanilla). Stewed dishes and casseroles go great with these reds.
Photos: David De Stefano