Pièce de résistance
If there is one traditional dish we all know and love, it's definitely baked ham! Economical and versatile, it's the perfect dish to serve when you're expecting a crowd. For classic holiday flavours, we suggest an orange and ginger glaze, seasoned with a sprinkling of cinnamon and star anise. Want to know the secret to getting that perfect golden colour and lip-smacking taste? Baste the meat every 15 minutes near the end of cooking time for a yummy caramelized exterior.
Gorgeous glaze
Pineapple-glazed ham is, without a doubt, the most popular ham recipe out there. If you want to try something new, turn to whatever alcohol you have in your home. You can get creative with your combos and create mouth-watering glazes in no time! Try Port and cranberries, beer and maple syrup, or ice cider and pears.
Gourmet leftovers
The advantage of cooking up a big ham is being able to use the leftovers the next day. Planning a brunch? Use your leftover ham to make omelettes, eggs benedict, buckwheat pancakes, grilled-cheese sandwiches, savoury cakes, or frittatas. At dinner, whip up batches of comfort food, such as endive and ham gratin, creamy pasta with ham and peas, or even pea soup!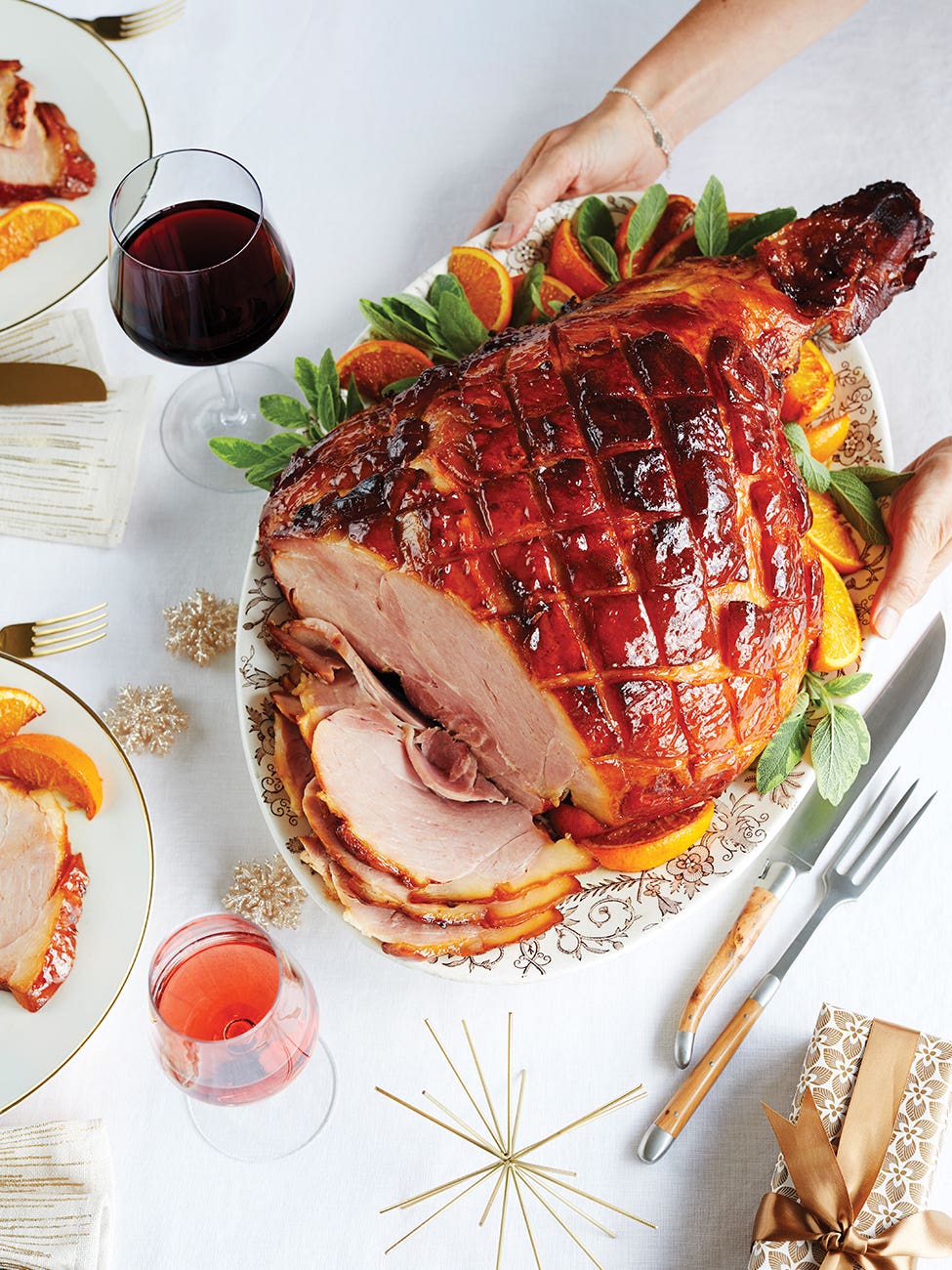 Orange and ginger-glazed ham roast
Preparation: 15 minutes
Cooking: 8 to 9 hours
Cost per serving: About $5
35 to 40 servings
Good to know
The secret to a tender ham is cooking it low and slow. Braise or boil it one hour for every kilo (about 2 lbs.)
What to drink with this ham?
To really highlight all the flavours of this recipe, we suggest a "Fruity and medium-bodied" red with notes of spice and fruits. A Chianti with hints of plum and cherry would pair nicely with the orange glaze. Another great option would be a gourmet Spanish Grenache with a fruity bouquet. Or you could opt for a refreshing and fruity rosé to balance out the ham's caramelized glaze.
Did you enjoy this recipe? Well here are two other finger-licking good dishes to inspire you even more!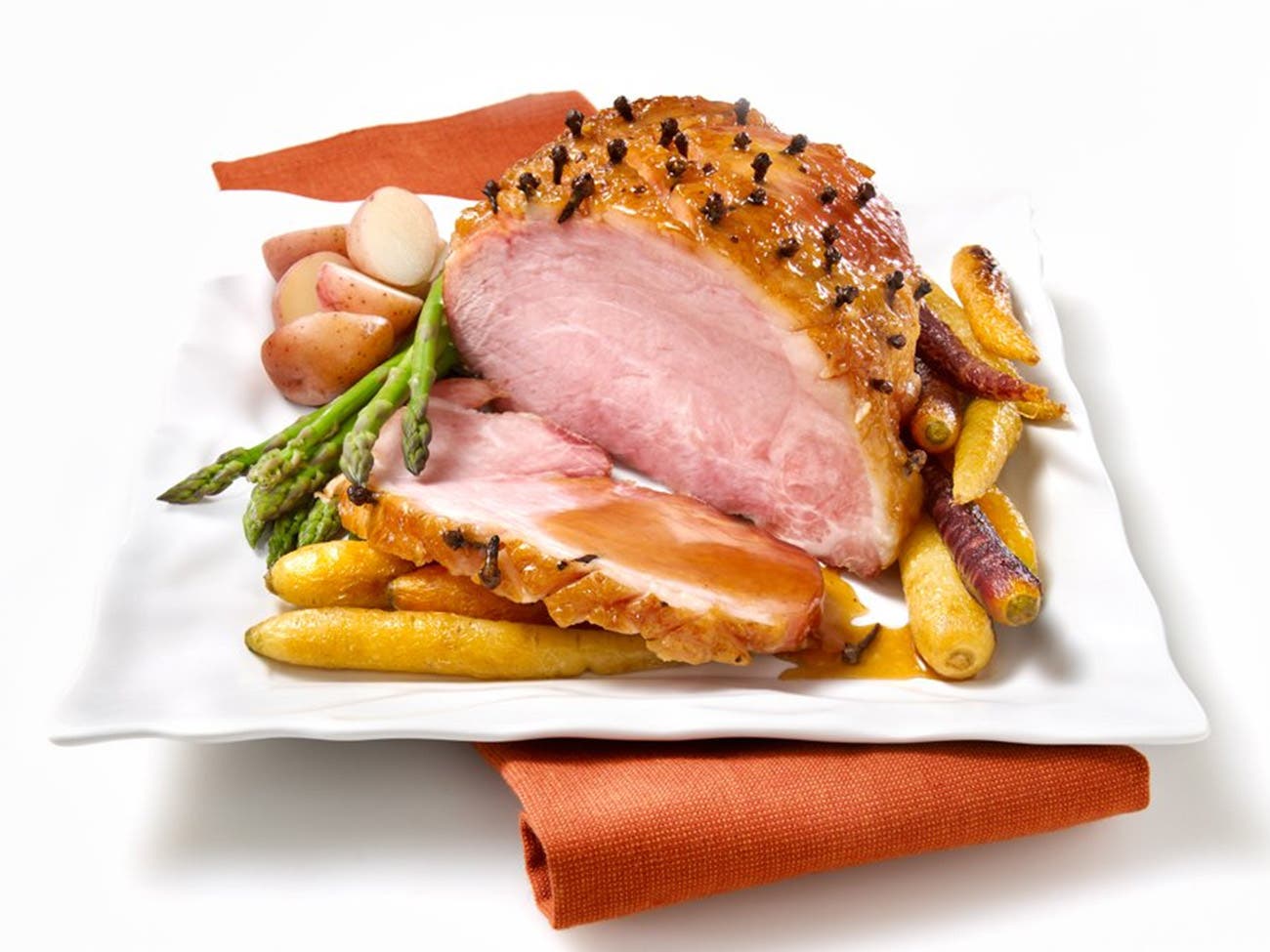 Maple and beer glazed ham
Preparation: 15 to 20 minutes
Cooking: 2:30 hours
Servings: 8 and more