Did you know that Oktoberfest is a German tradition? It began as a festival in honour of a royal wedding that took place in October 1810, between King Ludwig I and Princess Therese of Saxony-Hildburghausen?

Oktoberfest has since become the world's largest folk festival, where beer lovers from around the globe flock to Munich every October, and end up drinking more than 6 million litres of beer! And that's without counting the million more drank in Oktoberfest celebrations across Europe and…Quebec!
In honour of the universally loved celebration that is Oktoberfest, we've put together a chart to help you discover what your type of beer is. By using our taste tags, you'll be able to find the beer that's right for you. Prost!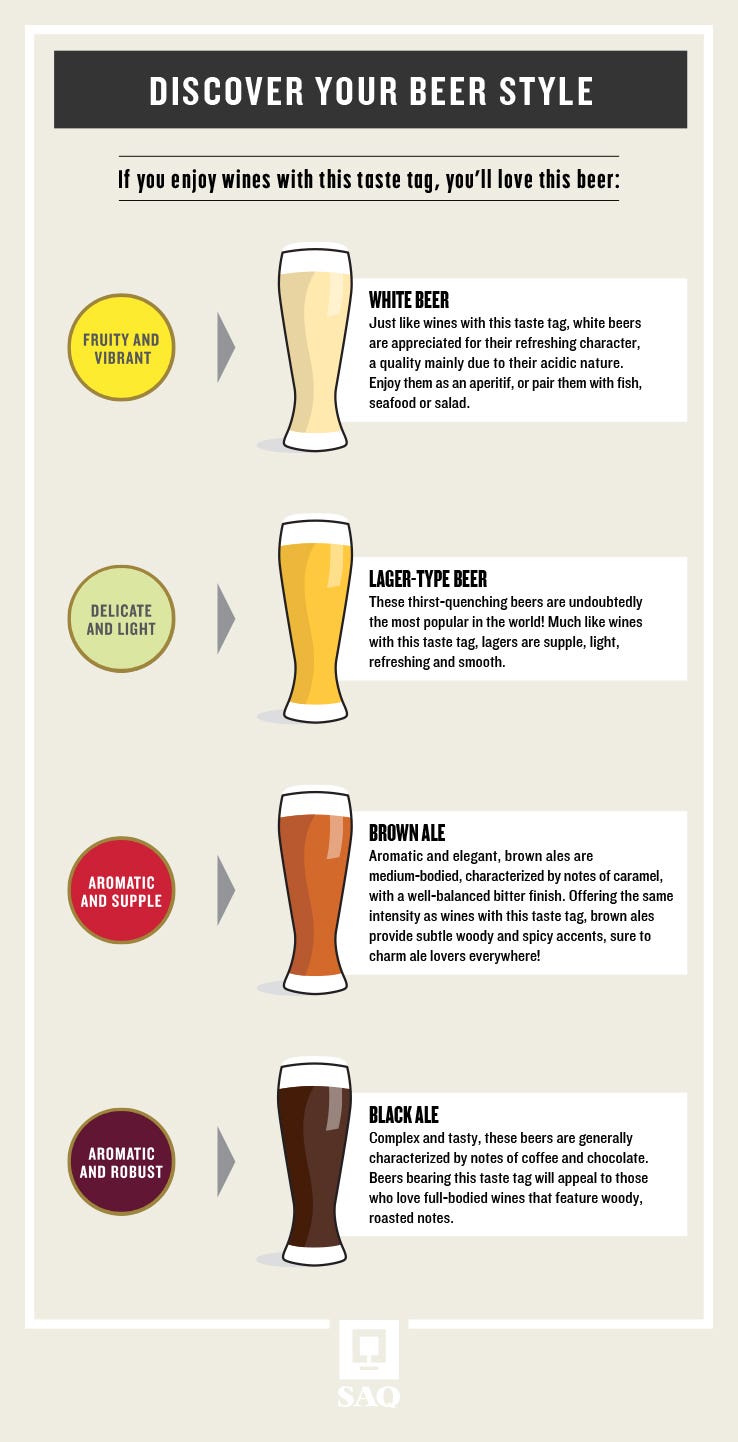 Related posts
Beer lovers wait impatiently all year long and now it's almost here: Oktoberfest! In honour of this festive celebration, why not discover your beer taste profile?

Read more

Hosting a wine-and-cheese-themed evening is always a sure-fire success! For a modern take on a cheese tray, seek out Québec cheeses and complementary pairings that stray a bit from the beaten path.

Read more

At long last, it's maple time! Looking for a bring-your-own-bottle sugar shack but not sure how to pick the right one from among Quebec's vast choices? We have some unforgettable addresses for you!

Read more