Québec artisanal cheeses are more popular than ever and deserve a prime place on every table. To complement them, try products that are different than wine, but just as delicious. Here are a few innovative combinations that are as tasty as they are original!
Tips and tricks for a successful cheese board
Bring your cheeses to room temperature by taking them out of the fridge one hour before serving.
Places cheeses that are harder to cut at the edges of the tray and crumblier cheeses in the centre.
Avoid putting the cheeses too close to one another so their flavours don't become muddled together.
Provide each cheese with an appropriate knife.
Decorate the presentation with a variety of other treats. As if you were creating a pretty picture, add colourful ingredients that complement your cheese presentation. You can consider raisins, of course, but also fresh figs, roasted nuts, quince jelly, onion jam, honey, or dried fruit.
Savour your cheese by starting with those that have the most delicate flavours and ending with the most intense, in order to appreciate the nuances of each.
Plan on serving a half-baguette of bread per person. Opt for no-yeast bread with an understated flavour in order to let the cheeses take centre stage. You could also provide a few biscotti and crackers.
Slice the cheeses according to professional standards. In other words, round cheeses should be cut into triangles, cylinders into rounds, rectangles into rectangular slices and triangles into strips starting at the point. Firm cheeses can also be sliced in advance.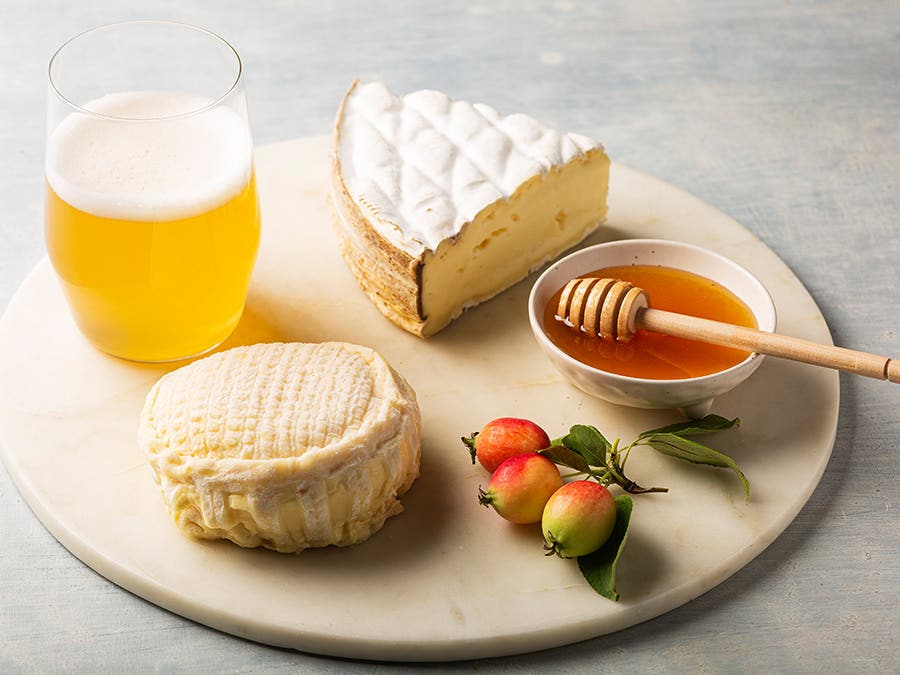 A white beer will make your pairings blossom!
The freshness of white beer will make your bries and camemberts even more dazzling! These bloomy rind cheeses often find their ideal partners amongst the wide variety of white beers available. Be careful not to serve the beer too cold, or else you'll hide its aromas and reduce your enjoyment. This delicate combination can be served at the start of the evening in order to leave room for stronger flavours later.
Our suggestions of local white beers:
La Bittt à Tibi Brassin Nomade Kristall Witte White Ale

|

6 x 355 ml

Canada

,

Quebec

Not available

Online

Available

In store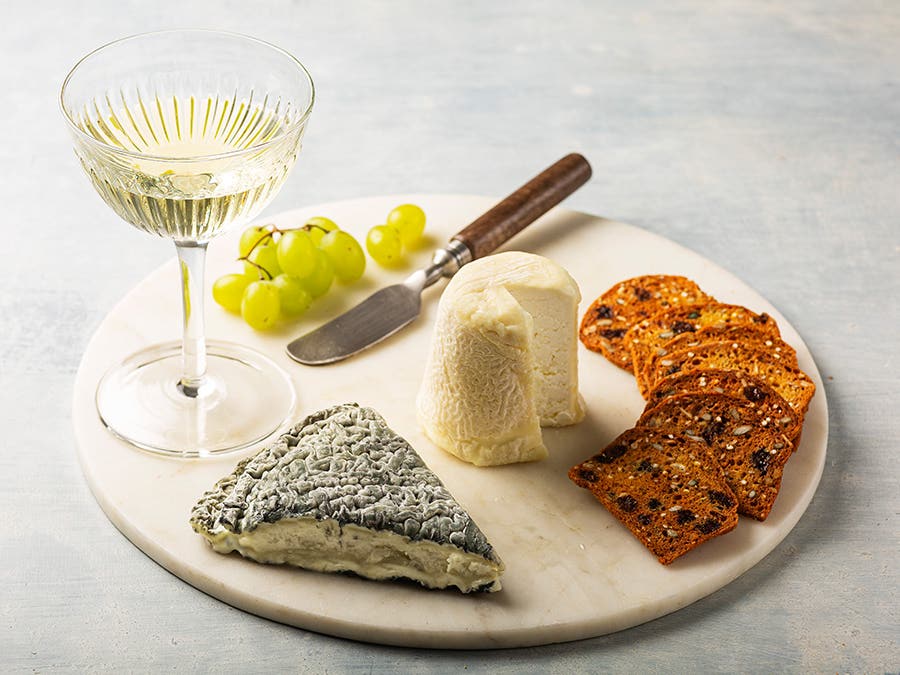 Mead: The nectar of the gods for surprising pairings
Honey wine, still relatively unknown amongst wine lovers, is carving out an enviable place for itself on cocktail tables everywhere. Its silky texture and dominant notes of honey make it the ideal companion for goat cheeses. Whether dry or semi-dry, choose mead based on the cheese it will be paired with. A dry mead goes well with goat cheeses that are creamier or served with a salad, while mead with more residual sugar harmonizes with the saltiness of a dollop of bûchette atop a piece of bread drizzled with honey. What could be more divine? You could even exchange the bread for a few fig crackers or even endive leaves.
Our suggestions of meads from Quebec:
Morand La Cour Royale Fortified honey wine

|

500 ml

Canada

,

Quebec

Available

Online

Available

In store

Miellerie St-Patrice Valhalla Honey wine

|

500 ml

Canada

,

Quebec

Available

Online

Available

In store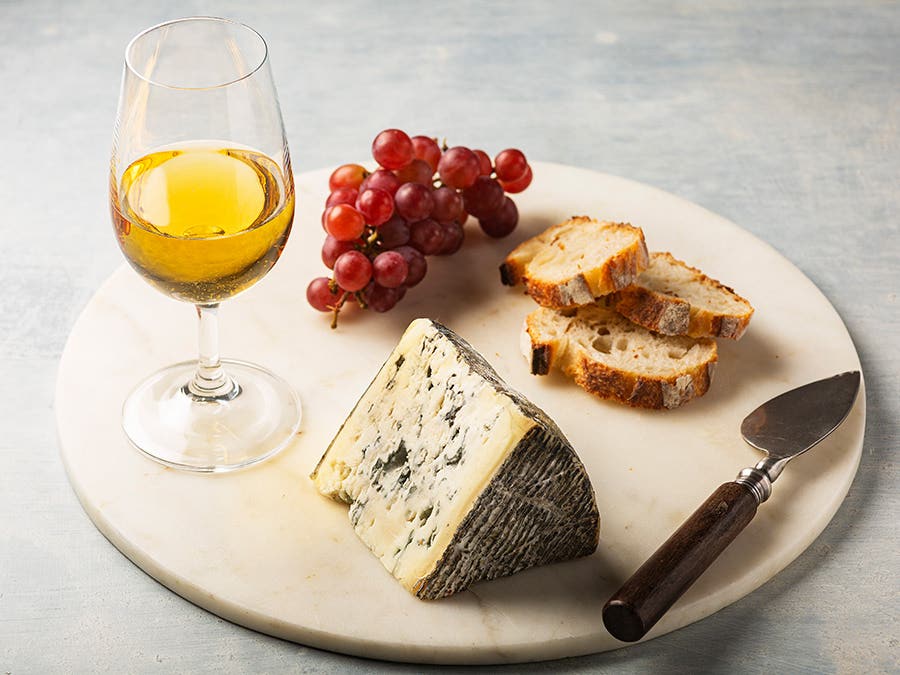 (Re)discover ice cider
Ice cider is so much more than something to give as a gift over the holidays, and it's making a real comeback in terms of Quebecers' drinking habits. Which is not surprising, since it's delicious! Although it's often associated with dessert, ice cider can also be paired marvellously with certain hard cheeses or blue cheeses. There are many different types of blue cheese, from very creamy to firm to very full-bodied — in other words, there's a cheese for every preference! Why not tackle them armed with a Québec ice cider? The umami flavour of the blue cheese will be tamed by the sweetness of the cider, and the result is sure to be seductive!
Beer, mead, ice cider… these are just a few good pairings for excellent Québec cheeses, bringing a little festivity and a lot of good taste!
Our ice cider suggestions:
Clos Saragnat Avalanche 2019 Ice cider

|

200 ml

Canada

,

Quebec

Not available

Online

Available

In store

Domaine Cartier-Potelle Le Cortland 2019 Ice cider

|

200 ml

Canada

,

Quebec

Available

Online

Available

In store