A few years ago, gin was by and large considered to be an old-fashioned spirit, known for its pronounced juniper taste and headache-inducing properties. Nowadays, gin is used in loads of cocktails in some of the trendiest bars around! According to Gabrielle Panaccio, mixologist and owner of LAB, this gin renaissance is in part due to interest in trying newer and bolder flavours: "Since 1990, we've seen a huge shift when it comes to the flavours sought out and appreciated by Quebecers. We've come to love bitter flavours and herby notes, and that's what gin is all about! Quebecers also like to encourage local businesses; they love their creative side and distinctive offerings!"
Driven by the dynamism of Quebec's spirit industry and mixology's increasing popularity, micro-distilleries have multiplied in recent years. In 2010, only two or three Quebec gins existed, including the very popular Ungava. Today, there are over 40 local gins to choose from! Patrice Plante (aka Monsieur Cocktail) is thrilled to see how many local products are now available: "Local businesses have a rich history, and their producers know how to really shape and highlight the personality of each new-generation gin."
Sipping on gin
The W Montreal recently opened the Bartizen, a lounge that features gin and tonic recipes that highlight each gin's uniquely crafted perfumes. According to Jean-Sébastien Labelle, Bartizen's Head of Marketing, "Gin is ultra trendy right now. Every Thursday, we choose a different Quebec gin and have a guest botanist present it." Although some enjoy gin in its simplest forms – straight up or in a martini – most people go for a classic and refreshing G&T. It's also an equal-opportunity spirit: "Gin is enjoyed by both men and women," points out Maximilino Vallée-Valletta, mixologist at Les Enfants Terribles. "Although London Dry used to have pronounced notes of juniper, it's become a spirit that distilleries can play with without constraints. It's a flexible vessel for a variety of aromas."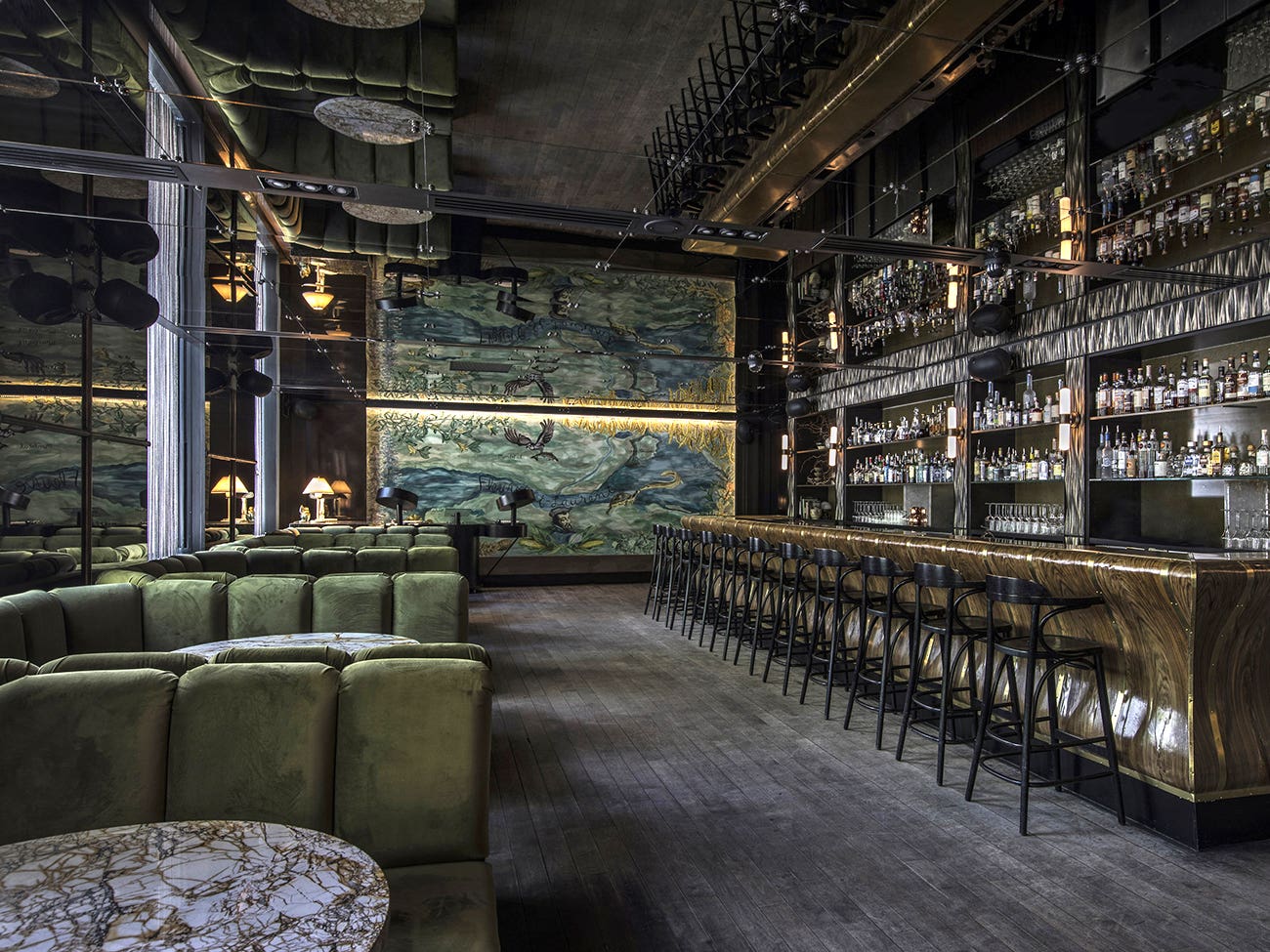 The Bartizen at the W Montreal is a lounge specializing in Quebec gins.
Seven Quebec gins to try
Dandy
This gin is one of Domaine Lafrance's offerings to the spirit world, and is made via the distillation of apples, grapes and pears – not from a spirit itself. Dandy Gin is produced using a "French Stupfler," still made entirely of copper and equipped with a reflux column, which imbues the spirit with rich flavours and an incomparable softness. It exudes prominent fruity and floral notes.
Domaine Lafrance Dandy Flavoured genever (flower)

|

750 ml

Canada

,

Quebec

Available

Online

Available

In store
Dandy Old-Tom
Old-Tom gin is styled after 18th century London. Milder than its original version, Dandy Old-Tom is aged using Cabernet Sauvignon barrels, which gives it its coppery hue. Just like its older sibling Dandy gin, it exudes notes of apples, grapes and pear . . . with a touch of maple syrup.
Domaine Lafrance Dandy Old Tom Gin Flavoured genever

|

750 ml

Canada

,

Quebec

Available

Online

Available

In store
Trait-carré 1665
Trait-Carré 1665 is made with the same aromatics as dry gin. It's aged in whisky barrels that were once used to make rye (American rye whisky), which explains its golden hue and woody taste. It's best served straight up or on the rocks, and it's also great as a replacement for whisky in cocktails.
Distillerie de Québec Trait-Carré 1665 Dry gin

|

750 ml

Canada

,

Quebec

Available

Online

Available

In store
Madison park rose
Produced by Distillery 1769, who are slated to launch a fourth signature gin in the near future, Madison is a floral gin distilled with juniper, lavender, coriander, elderflower, grains of paradise and cubeb berries, a peppercorn from Southeast Asia that gives the spirit a citrusy aroma. Without a doubt, this gin's show-stopping pink colour (courtesy of the hibiscus flower used in its production) really sets it apart! Madison Park Rose pairs nicely with tonics and grapefruit juice. Plus, it's perfect in a classic Negroni.
Panoramix gin bicolore
This intriguing gin changes from blue to lilac pink when it's mixed with an acidic ingredient (lemon, lime, citric acid tonic). But don't worry – there's nothing chemical about this! Panoramix's very distinctive hue comes from the blue pea flowers used in its production. Made by Absintherie des Cantons, Panoramix is especially good in a gin and tonic; it's very light and easy to drink.
Absintherie des Cantons Panoramix Dry gin

|

750 ml

Canada

,

Quebec

Available

Online

Available

In store
Radoune
Trendy and one-of-a-kind, Radoune is made from a variety of wild mushrooms, including chanterelles, but, surprisingly, doesn't taste like mushrooms. It's named after a charming little region located between two mountains, in the area between Gaspé and Rivière-au-Renard. Lively and sweet, this in one aromatic gin that's easy to love. Plus, it's produced by O'Dwyer, a distillery that's committed to using 100% locally grown organic ingredients.
Le gin de Marie-Victorin
Produced by Les Subversifs, a distillery located in the Montérégie region, Gin de Marie-Victorin is slowly distilled in small batches using 350-litre stills. Previously known as Piger Henricus, this gin was recently renamed in honour of one of Quebec's noted botanists and founder of Montreal's Botanical Garden. Made from the traditional plants found in most classic dry gins, this bottle has a little something extra: parsnip! This one-of-a-kind base ingredient gives Le Gin de Marie-Victorin a slightly bitter taste, with a touch of sweetness.
Pinky swear
A cocktail created by Maximilino Vallée-Valletta, mixologist at Les Enfants Terribles.
Gimlet reinvented
A classic cocktail, reinvented by Patrice Plante from Monsieur Cocktail.
*Please note that some of the products mentioned in this article are available in limited quantity. We recommend verifying store inventory prior to heading out.