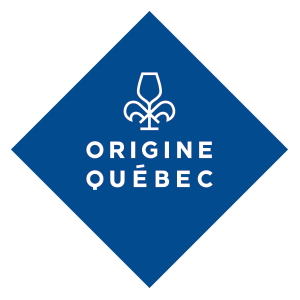 A mesmerizing view
I met Martin Lavertu at his vineyard and was mesmerized by the view of paragliders and hang-gliders dancing around Mont Yamaska, just across from the grounds at Les Petits Cailloux ("Small Stones").
A family vineyard
When I asked Martin why he and his wife chose this particular spot, he told me that it was their love of paragliding that brought them to the area, as Mont Yamaska is a popular destination for free flight aficionados. "We always wanted to give our children a happy life and a beautiful place to grow up. One of the things we're most proud of at the vineyard is that it's allowed them to have a variety of rich experiences." He added that Mont Yamaska's western hillside is perfect for growing grapes, but they first got the idea of opening a vineyard here during a trip to California's Napa Valley. Their first harvest was in 2005 and they now grow two white and three red varietals to produce their eight wines, which have earned upwards of 25 national and international awards.
Paragliding and winemaking
Is there any crossover between the skills needed to practice a sport as intense as paragliding and the ones required to run a vineyard? Martin had a clear answer. "The one thing they share is that both require patience. In free flight, you can't rush things. Sometimes, you need to stay put so you can go further. The same goes for winemaking. You can't hurry through the steps or cut corners." I then asked him which aspect of his own personality you'd find in his wines. "Probably discretion. Each of our wines is well balanced—the flavours don't overpower one another."
Big stones
I was curious about their logo, which is reminiscent of Atlas holding the world on his shoulders, and inquired about the origin of the vineyard's name. With a little smile, Martin said, "Well, we have stones here—but they're not exactly small." I learned that the stones that were extracted from the ground before planting the vines were massive, just like the ones adorning the entrance to the property.

If you're a fan of good wine, gorgeous décor and pastoral settings, you have to visit this vineyard. It's proof that small stones can sometimes deliver huge results!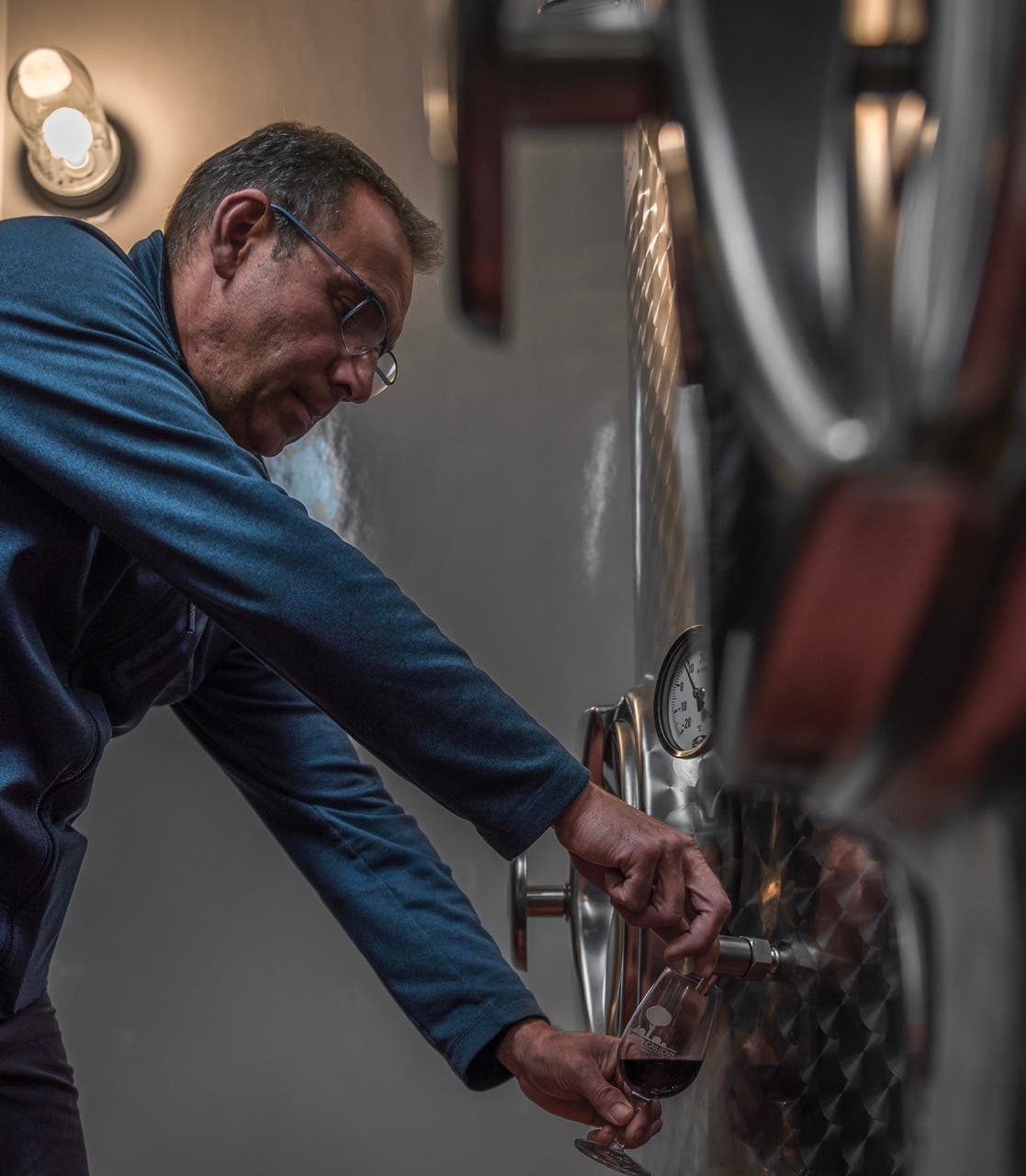 625, rang De la Montagne,
Saint-Paul-d'Abbotsford (Québec)
J0E 1A0, Canada
In partnership with Vaolo
Discover Les Artisans du Terroir's products
Les Petits Cailloux 2021 White wine

|

750 ml

Canada

,

Quebec

Available

Online

Available

In store

Les Petits Cailloux 2020 Red wine

|

750 ml

Canada

,

Quebec

Available

Online

Available

In store
In southern Quebec, just a few kilometres from the U.S. border, a stand of maple trees opens onto rows of vines. It's here in Havelock that Line and Jean Joly founded Vignoble du Marathonien, where they make one of Canada's top ice wines.

Read more

In the heart of Saint-Paul-d'Abbotsford, a charming village in Montérégie, David Guertin and his associates at Les Artisans du Terroir work tirelessly to create authentically Quebec wines, including Prémices Blanc, their most popular vintage.

Read more

Gagliano Vineyard is like an Italian holiday—in the heart of the Eastern Townships! Just head to Dunham to savour a pizza cooked in a wood-fired oven, paired with a delightful glass of bubbly. You'd be forgiven for thinking you'd been whisked off to Tuscany!

Read more