Hollywood Decorating
To immerse your guests in the right ambience, your evening should have a Hollywood kind of glow. This can be achieved with three little words: red, black and gold! Get out the sequins and stars in the official Academy Awards colours for decorating your table, which could also be embellished further with old celebrity photos, film stock and other accessories related to the art of cinema.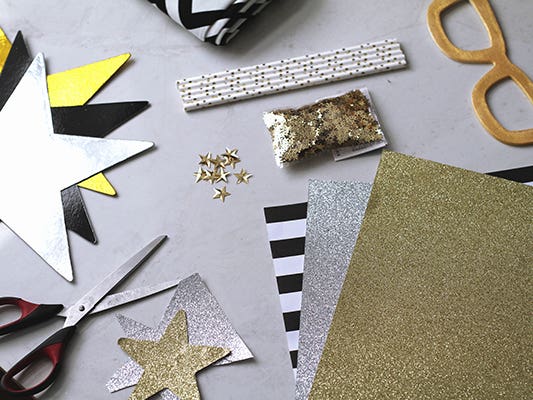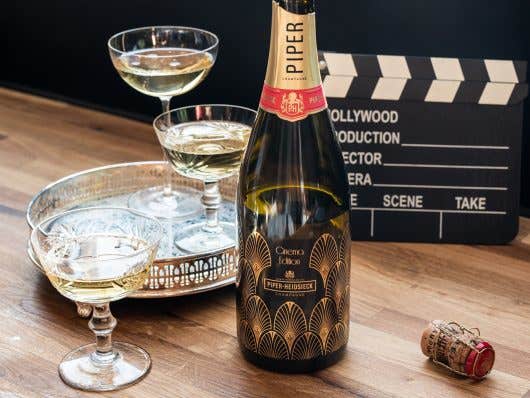 Get out the bubbly and the good glasses
Award-worthy champagne is a must for the evening.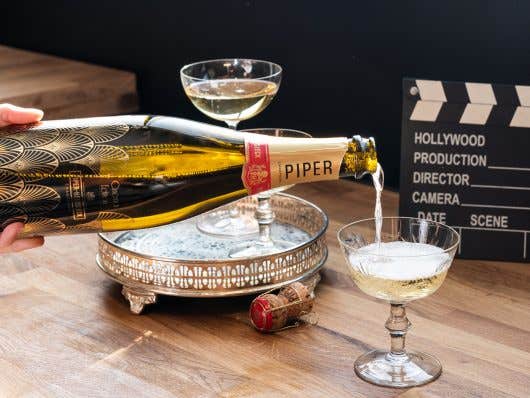 Piper-Heidsieck Édition Cinéma Champagne

|

750 ml

France

,

Champagne

Not available

Online

Available

In store
Cocktails and a theme bar
Here are a few sparkling cocktails worthy of the red carpet. Get out the champagne flutes!
The Glam: A mix of rum, lemon juice and sparkling wine that will please those who love sourish cocktails.
The Champagne Cocktail: A classic. This elegant mix of champagne and cognac is an essential ingredient for a glamorous evening.
The Rasptini: A delicious, fruity cocktail to match the flamboyant colours walking the red carpet!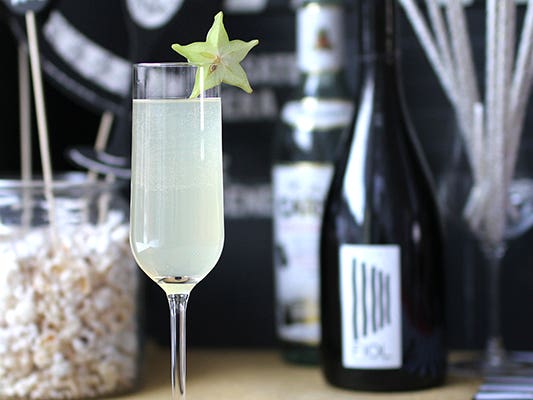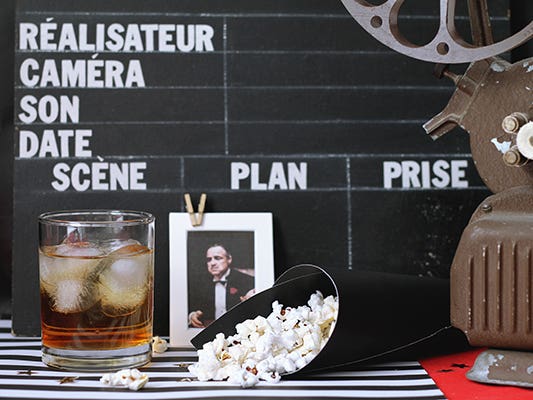 Do you prefer more traditional cocktails? Put together a home bar based around a particular theme and offer your guests cocktails made famous in the movies and the world of mixology:
Jeff Bridges' White Russian from The Big Lebowski
John Travolta's 7 and 7 from Saturday Night Fever
Marilyn Monroe's Manhattan from Some Like It Hot
The inseparable bachelorettes' Cosmopolitan from Sex and the City
James Bond's Vodka Martini, "shaken, not stirred"
The Godfather, a classic named after the movie The Godfather
Glamourous bites
Who wants to spend the evening sitting around a table when they're at an awards show? Ambulatory cocktail-style dinners are a must for creating a chic and convivial evening. Set up and decorate a buffet table and stock it with canapés and other elegant hors d'oeuvres. This would be a great event for an oyster or sushi bar or for other raw appetizers served cold. While oysters are de rigueur with champagne and sparkling wine, you could also try these recipes for Salmon Tartare Trio and Seafood Risotto served verrine-style in little glasses, since they would suit the occasion perfectly.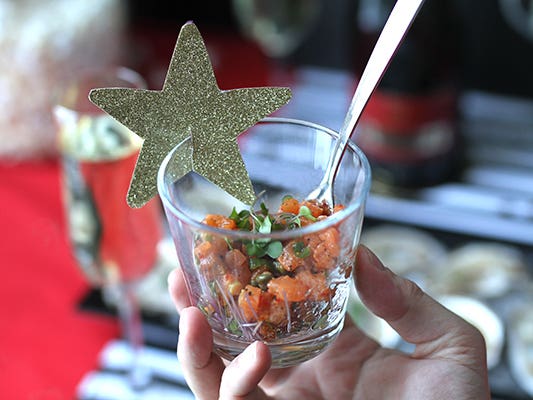 Do you prefer dishes that pair well with wine? Beef with Thyme Mini-Appetizers would be at home on even the most distinguished menu, as would Bulle de Neige Pork Cutlet Brochettes served in verrines.
Popcorn
And don't even think about hosting an Academy Awards soirée without popcorn! Popcorn is a must for satisfying your cinephile friends' end-of-the-night munchies. Be sure to offer a variety of flavoured popcorn on the buffet table, both sweet and salty: parmesan, caramel, spicy… Let your imagination fly—it's so easy to make! Serve it in pretty little cardboard cones for a Hollywood-chic presentation.
Discover other wine, cocktail and popcorn combinations.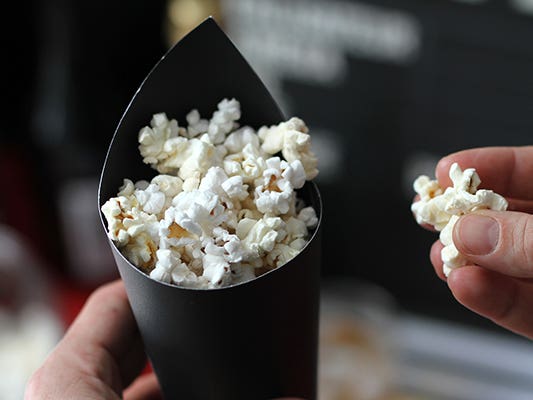 Vote for your favorites
Spice up your evening by asking your guests to predict who the winners will be for the various categories. Cocktail in hand, they'll love filling out their "Night's Favourites" voting card, which you've prepared for the party ahead of time!
What will win Best Film this year? Who will be voted Best Actor or Actress? Who will get Best Original Soundtrack? As a bonus, have them vote for the best and worst dress on the red carpet! It's all in the name of fun, and of encouraging a lot of conversation over the course of the evening.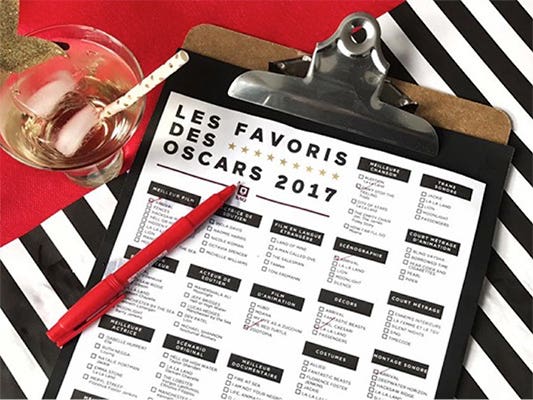 Photobooth
An Academy Awards party means evening dresses and bow ties! Make your event black tie only and have your guests walk like they're on the red carpet when they first arrive! Set up a photo station to immortalize the fashion moment, paparazzi-style. Too chic!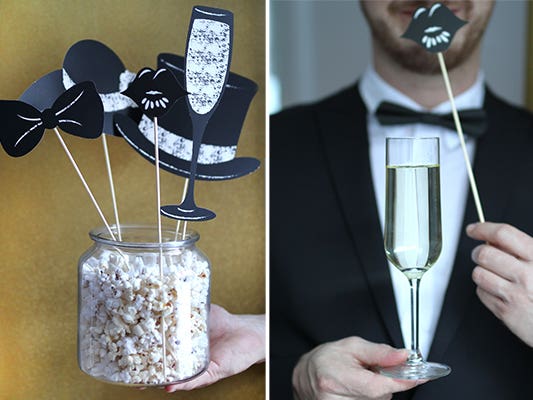 Have a great night, everyone!