The region of Castilla-La Mancha is located in central Spain, in the high plateau south of Madrid called la Meseta. It is famous primarily for being the backdrop of the story of Don Quixote, but it is also a major wine-producing region. Viticulture here is rooted in tradition and its native grape varieties now stand alongside international varieties, allowing for the production of many different styles of wine. Producers have also long noted that the dry climate of the area helps protect the vines from certain diseases. This warm, dry climate is an asset for winemakers who wish to practice organic farming.


Bodega Mureda
Bodega Mureda cultivates its 1,200 hectares of vineyards organically. It is one of the largest vineyards of its kind in Europe. Its privileged location in the heart of Spain allows the production of quality wines from a variety of grape varieties. This is the case with the Arbolencia cuvée, a blend of Sauvignon Blanc and Verdejo, offered at a very affordable price.
Taking its ecological approach a step further, Bodega Mureda also opts for bottles and labels made of recycled materials. A bargain for those who have made the resolution to focus on sustainable consumption at the beginning of the year!
Organic and vegan
Wine lovers who respect a vegan diet or who have certain allergies will be happy to know that no animal by-products are used in the elaboration of Arbolencia. In fact, there is no use of egg yolk or fish oil, as is sometimes the case with some wines during the fining stage. That's why Arbolencia has a vegan wine certification. An organic, vegan wine at a low price, all the more reason to serve it without any worries.
Tree Canada partnership
Arbolencia has partnered with Tree Canada, a national non-profit organization that plants and maintains trees in rural and urban areas. Throughout the year, 10% of the profit from each bottle sold is donated to the organization to increase forest cover through programs, research and grants to communities and schools.
Available

Online

Available

In store
This wine combines the citrus notes and vegetal flavors of Sauvignon Blanc with the liveliness of the local Verdejo grape. Despite the hot, dry climate of central Spain, it retains a pleasant freshness and remarkable subtlety. Thanks to its fresh fruit profile and invigorating acidity, it can be served as an aperitif or to accompany a variety of dishes. It is the perfect wine to serve with simple dishes at the beginning of the year and for impromptu visits of friends.
Brighten up your winter evenings by serving Arbolencia with these four recipes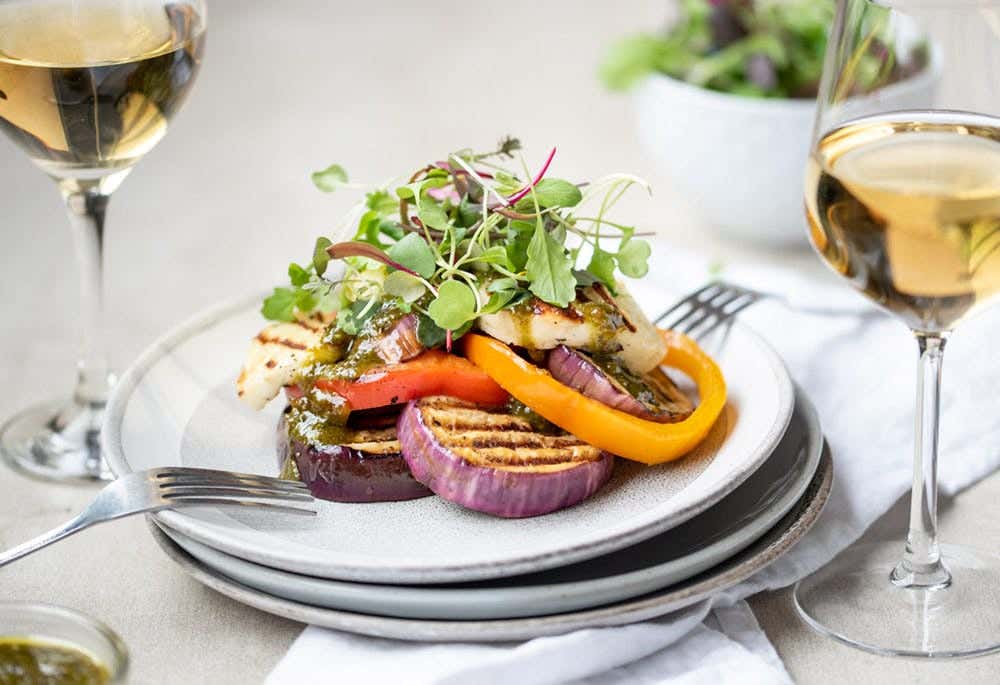 Barbecued eggplant-cheese stacks
Preparation: 15 minutes
Cooking time: 7 minutes
Servings: 4 appetizers

For a simple vegetarian option, go for this vegetable and haloumi cheese recipe where the liveliness of the wine cuts through the saltiness of the cheese. Simple, effective and delicious!
Preparation: 15 minutes
Cooking time: none
Servings: 4 to 6 bowls

Why not serve it with this invigorating Mexican salad? The citrus notes of the wine will enhance the bright flavors of the dish and transport you to a sunny place!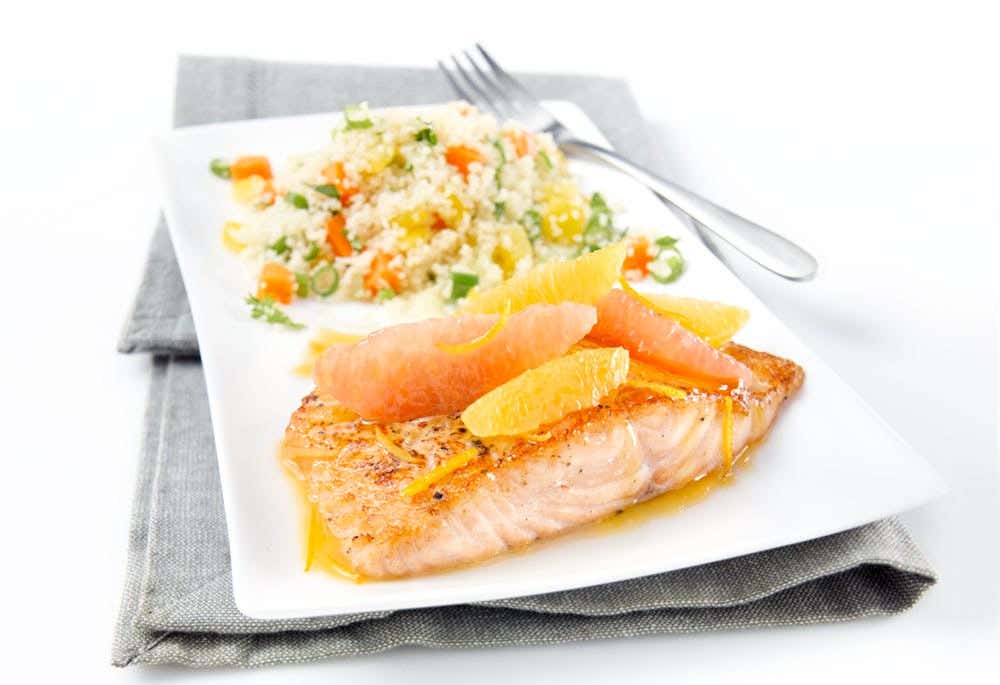 Preparation: 5 minutes
Cooking time: 40 to 45 minutes
Servings: 4
This citrus salmon recipe makes a nice pairing with the grapefruit notes and the freshness of the wine. A great recipe to bring a little color to the table.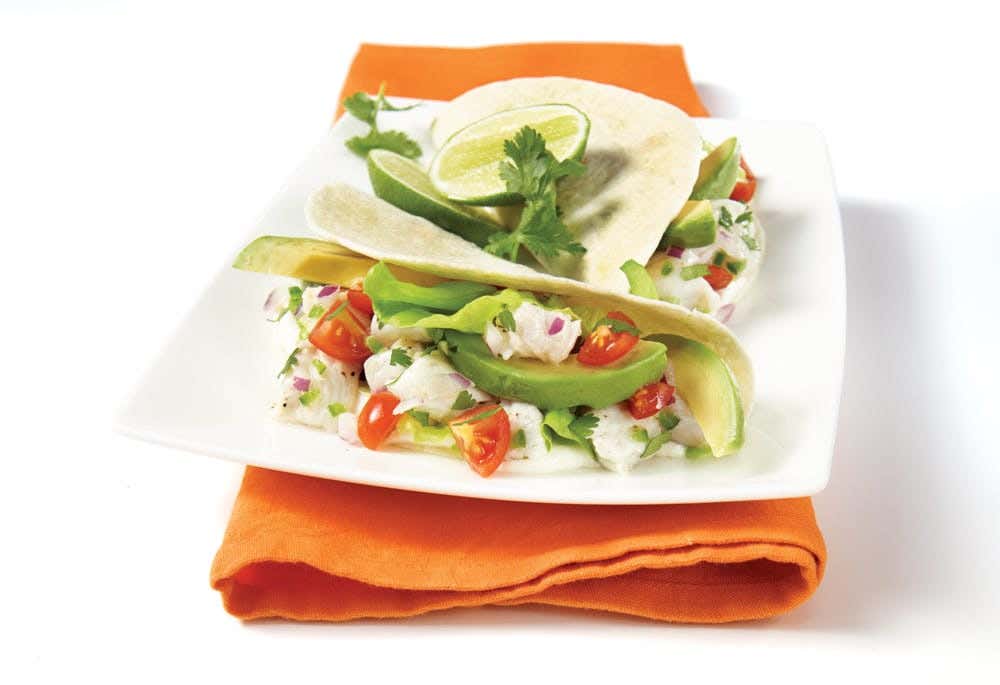 White fish, avocado,
cilantro and lime tacos

Preparation: 15 minutes
Cooking time: none
Servings: 4 (2 tacos each)

Just because the holiday season is over doesn't mean you can't still entertain. For a successful taco night, prepare this recipe in a festive and relaxed atmosphere. It's the perfect opportunity to serve a good organic wine that friends will love!
In partnership with Importations BMT