Gourmet fresh
During the holidays, it's fun to liven up your salads. To add a bit of flair to your greens, try tossing in some lemon confit or mozzarella di bufala. Our holiday salad recipe boasts aromatic notes of basil and dill, with a kick of acidity thanks to the crisp green apples – a welcome (and refreshing!) addition to your holiday menu. Add a handful of pomegranate arils for a touch of festive colour!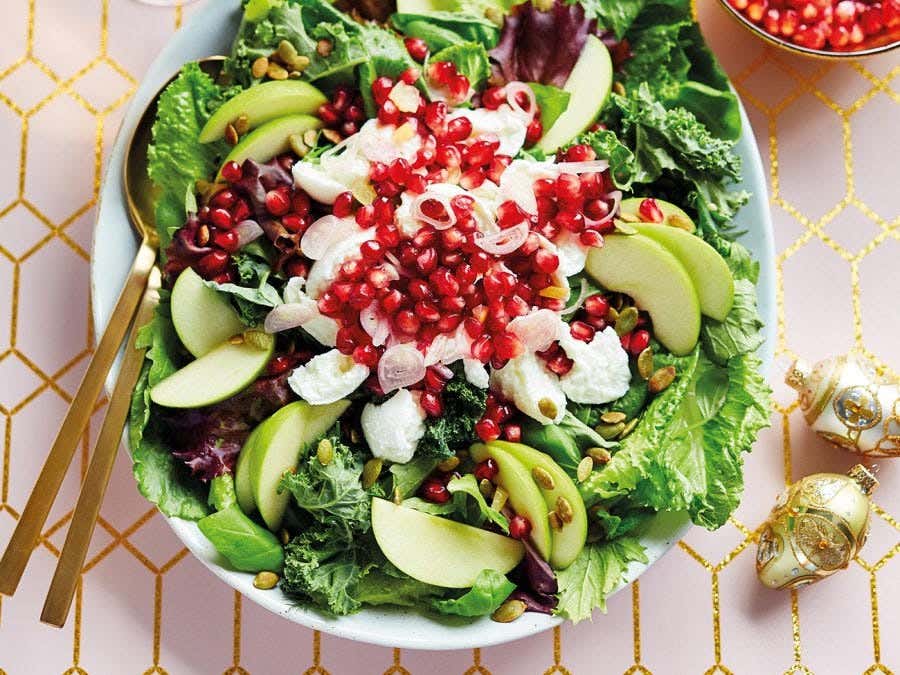 Holiday salad
Preparation: 15 minutes
Cost per serving: about $2.75
6 to 8 servings

Ingredients
Salad
Mixed greens
Arils from 1 pomegranate
1 shallot, chopped
1 green apple, thinly sliced
1 bunch fresh basil, chopped
1 bunch fresh dill, chopped
1 ball mozzarella di bufala, torn
15 mL (1 tbsp) lemon confit, chopped
Lemon vinaigrette
125 mL (1/2 cup) olive oil
Juice and zest of 2 lemons
15 mL (1 tbsp) Dijon mustard
15 mL (1 tbsp) whole-grain mustard
30 mL (2 tbsp) honey
Salt and pepper
Roasted walnuts or pumpkin seeds
Preparation
In a bowl, whisk together all the ingredients to make the vinaigrette. Set aside.
In a large bowl, toss all the ingredients for the salad.
Drizzle with vinaigrette before serving and top with walnuts or pumpkin seeds.
Holiday hack
Short on time? Grab a bag of ready-to-eat pomegranate arils at your grocery store!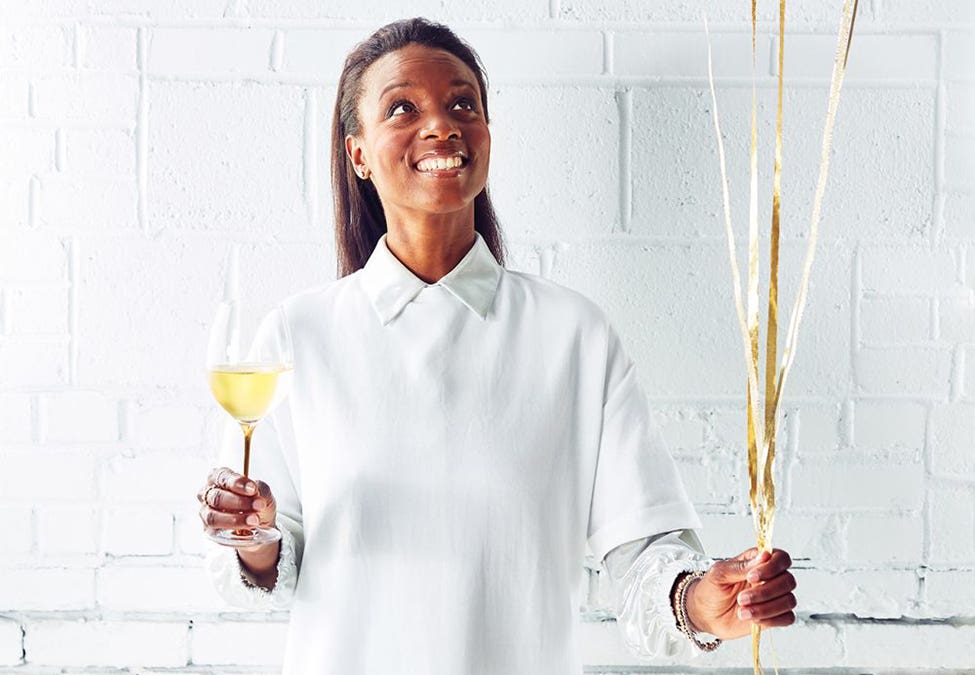 What to drink with this salad?
Wines with refreshing acidity pair perfectly with this salad. Ontario Chardonnay Inniskillin exudes aromas of white fruit and flowers, while Portugal's Diálogo is marked by scents of apple and lemon zest. Two excellent choices when it comes to white wine. With winter just around the corner, why not cozy up with a glass of fruity, broad-textured rosé? We suggest Borsao, a Spanish rosé with aromas of red fruits and lavender that will be the ideal accompaniment to your holiday salad.
Inniskillin Niagara Estate Unoaked Chardonnay Niagara Peninsula 2019 White wine

|

750 ml

Canada

,

Ontario

Not available

Online

Available

In store

Niepoort Diálogo Douro 2020 White wine

|

750 ml

Portugal

,

Porto/Douro

Not available

Online

Available

In store

Not available

Online

Available

In store