We all have a favourite meal that brings us warmth and comfort. Lasagna, onion soup, meatballs, grilled-cheese sandwiches… what dish makes you all warm and fuzzy inside? To brighten up those days, here are our top 3 comfort food recipes—cheese tortellini with rosé sauce, express meatless chili, and brie and eggplant pizza—along with their perfect pairings.
When it comes to comfort food, it doesn't get much better than pizza. Especially pizza topped with melted brie! Over the pita bread base, this pizza has tomato sauce, grilled veggies, and cheese—a most appetizing combination of flavours.

Pairing
Bring out the grilled vegetable and tomato sauce flavours of this pizza with a "Fruity and medium-bodied" rosé with a good acidity. Their great freshness will balance perfectly with the smoothness of the melted cheese.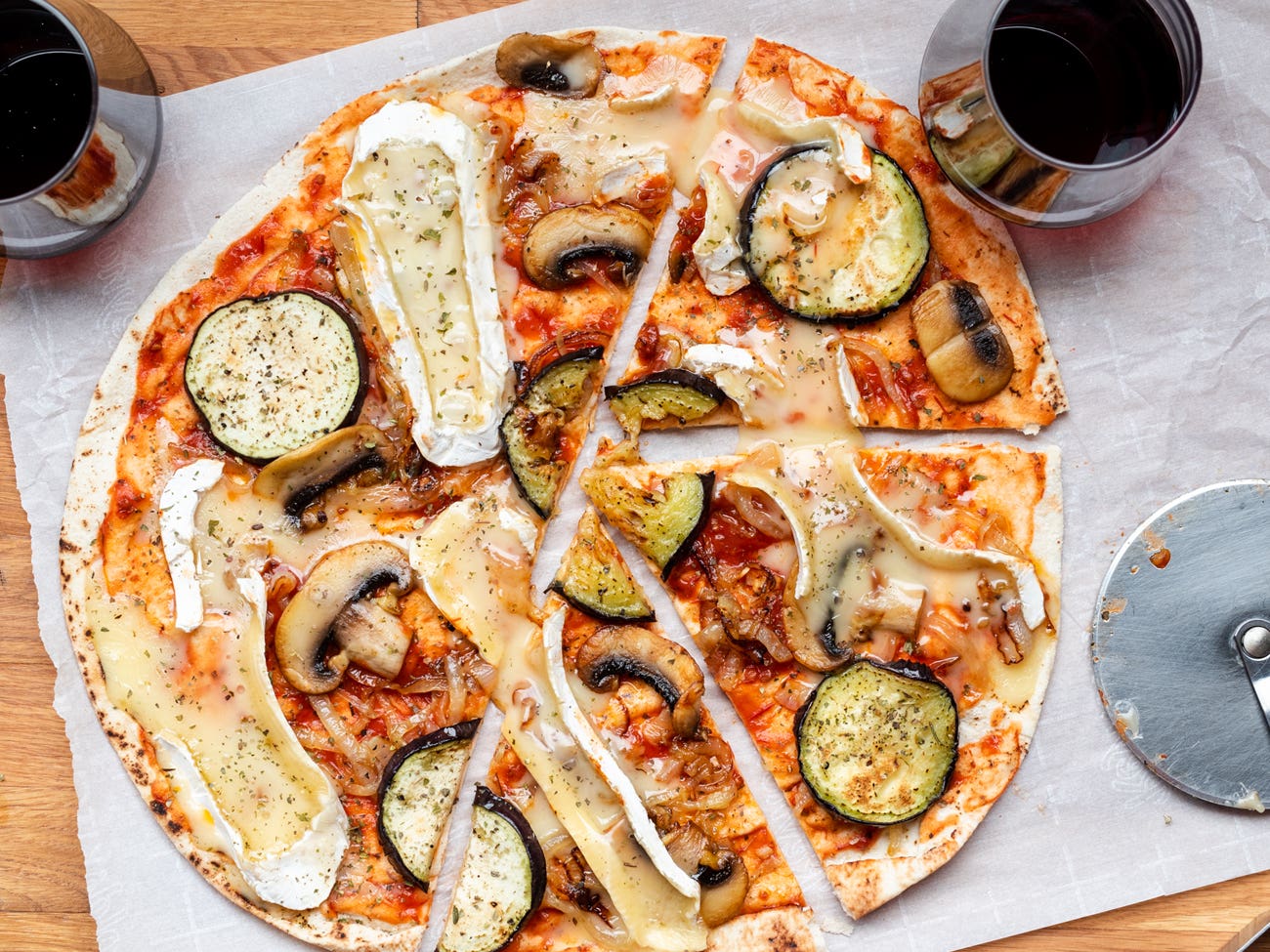 Brie and eggplant pizza
Preparation: 25 minutes
Cooking time: 8 minutes
Servings: 4
Are you among those whose resolution is to eat less meat this year? This recipe is a simple yet delicious introduction to vegetarian cuisine. It packs a ton of flavour thanks to a bunch of spices, and served with corn chips, it makes for a perfect sports night dish!

Pairing
An "Aromatic and supple" red with spice, fruit, and vegetal notes is a great choice to accompany this vegetable and tofu chili. With supple tannins, these wines bring a nice harmony on the palate.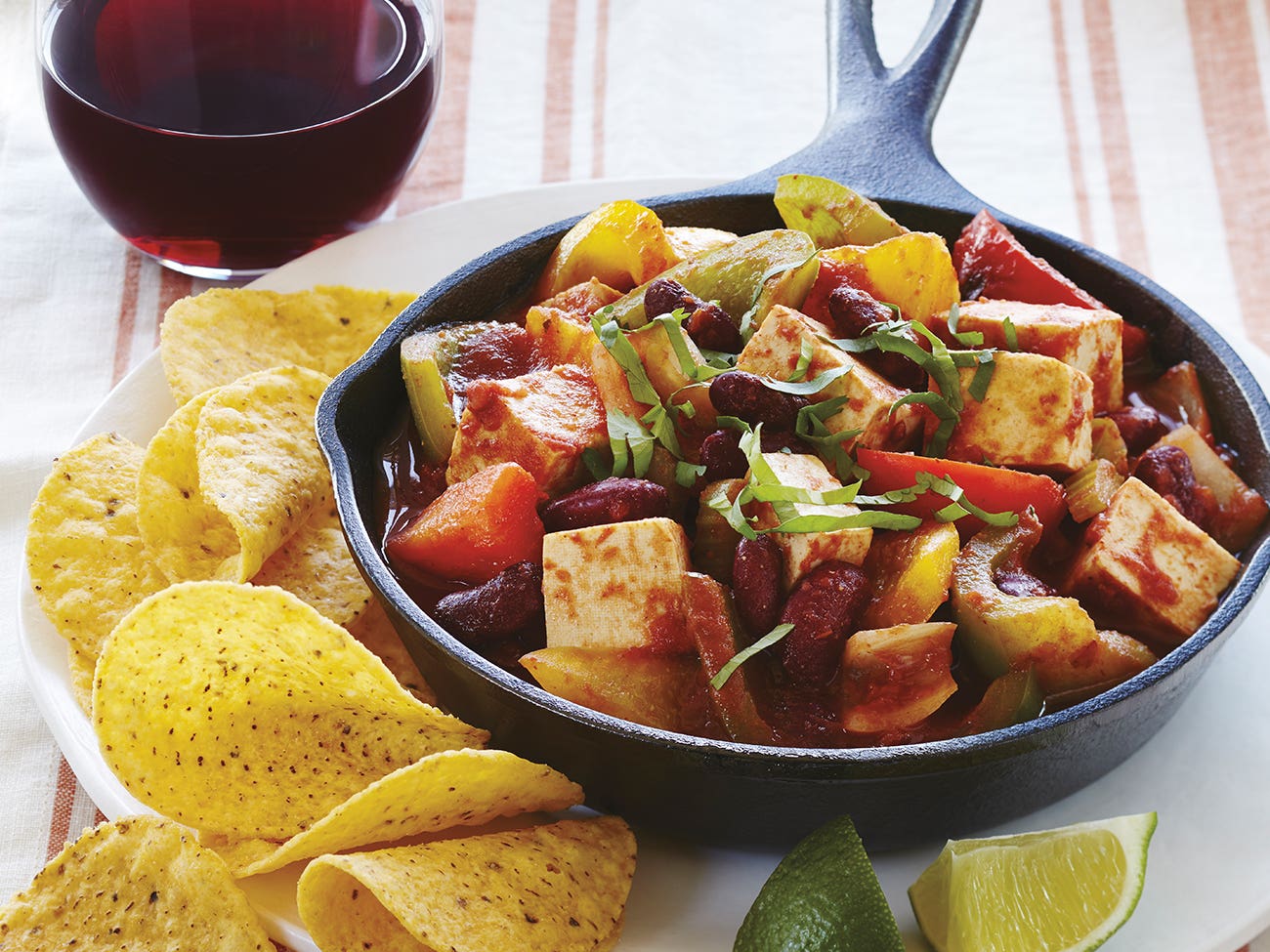 Express meatless chili
Preparation: 15 minutes
Cooking time: 20 minutes
Servings: 4
A simple yet effective dish for easy evenings after a long walk outside.

Pairing
To elevate the delicious taste of tomatoes and fresh basil in this creamy sauce, a "Fruity and medium-bodied" Italian red is ideal. Medium-bodied with a nose dominated by fruity aromas, these tasty wines add character to this cheese tortellini dish.
Cheese tortellini with rosé sauce
Preparation: 15 minutes
Cooking time: 20 minutes
Servings: 4
Photos: Marie des neiges Magnan