Where does wine get its colour?
Red wine gets its colour from grape skin: Its shade is the result of the duration that the grape juice remains in contact with the grape skin during vinification and also depends on the cépage used. Wine colour intensity is also generally related to wine body (light, medium, full) – the more intensely coloured the wine, the more it will be full-bodied and full of tannins.
Why does red wine change colour as it ages?
Although corks are prized for being airtight, they do indeed let in a miniscule amount of air. Micro-oxygenation and its resulting chemical reactions within the bottle transform wine. As a result and as it ages, red wine will turn from purple-red to ruby then orangey.
TIP
Set your glass of wine against a white backdrop to better observe its colour. A white sheet of paper does the trick!
Why is wine aged?
All wines age, but those that are concentrated, have ample tannins, and intense aromas have superior aging potential. Aside from a mere colour change, over the years, these wines will experience a softening of their young tannins, and aromas will shift from fresh fruit, spices and wood to notes of cooked fruit, dried fruit, undergrowth, tobacco and mushrooms.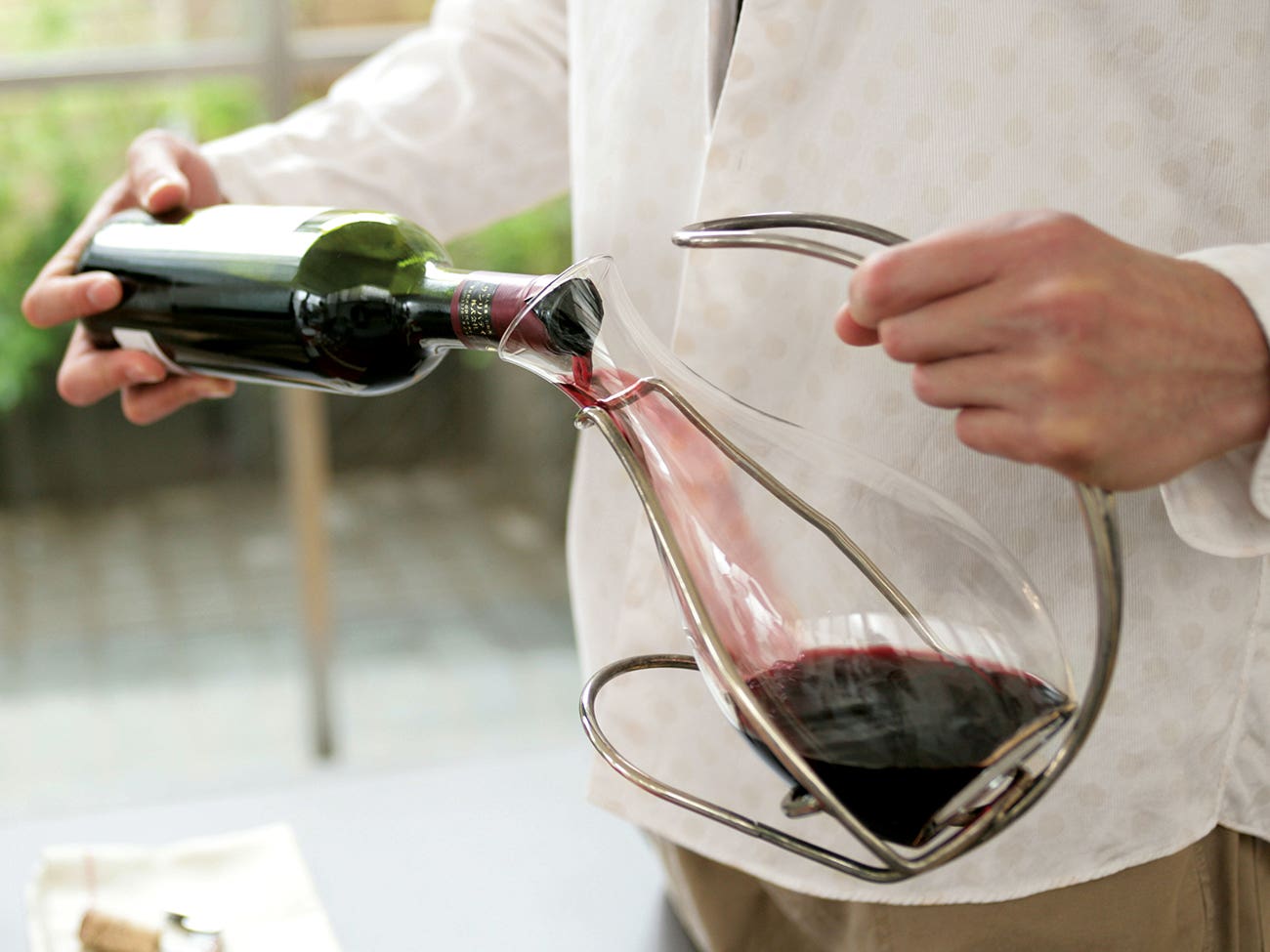 The evolution of the colour of red wine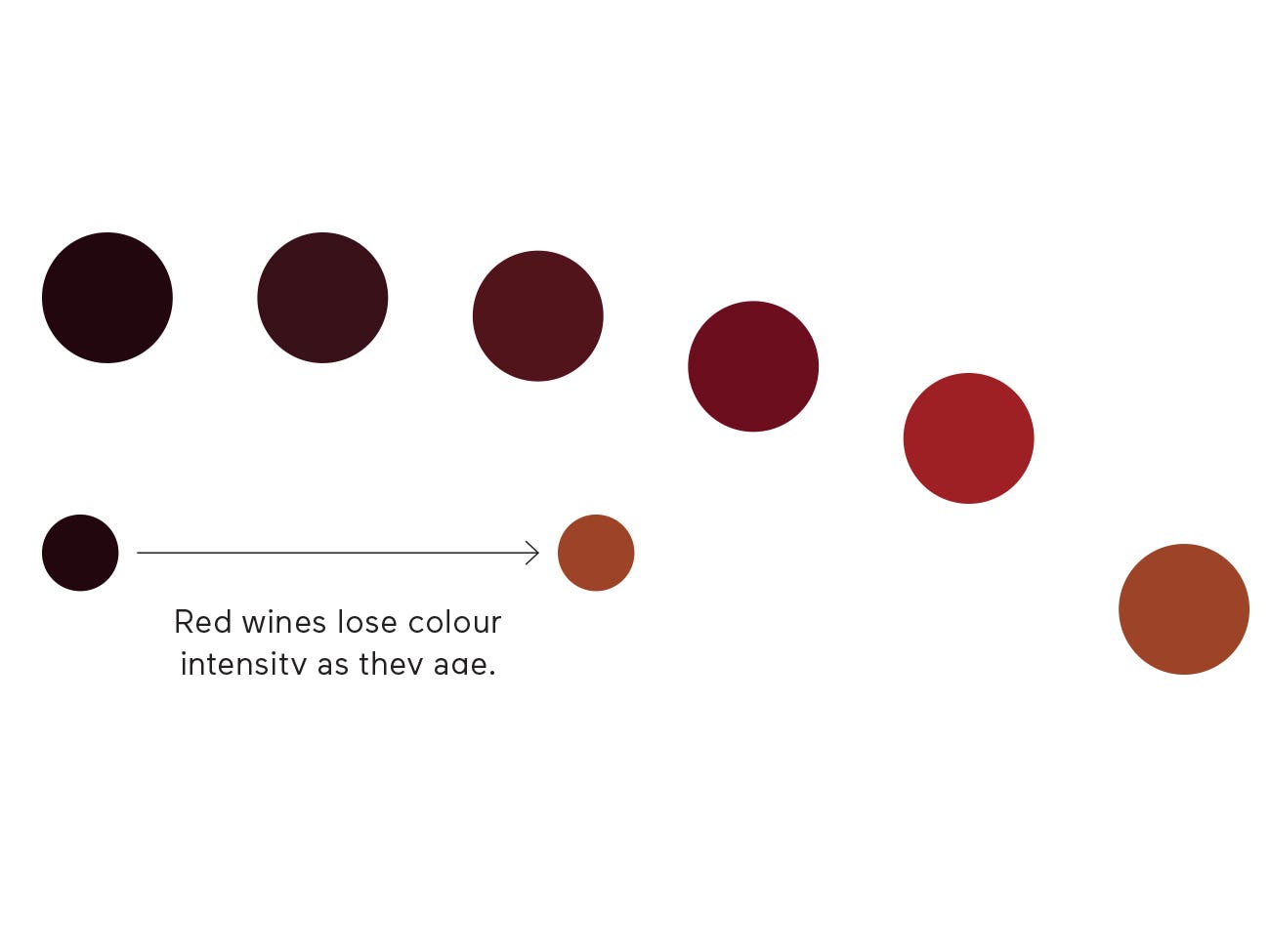 Did you know?
During the aging process, red wine's tannins and the elements associated with its colour create a sediment, or deposit, that stays in the bottle.

This sediment is the reason why old wines should be decanted. For example, this Farnito should be decanted if you want to enjoy it in a dozen or so years from now. To decant, leave the bottle vertical for 24 hours before uncorking.
Available

Online

Available

In store